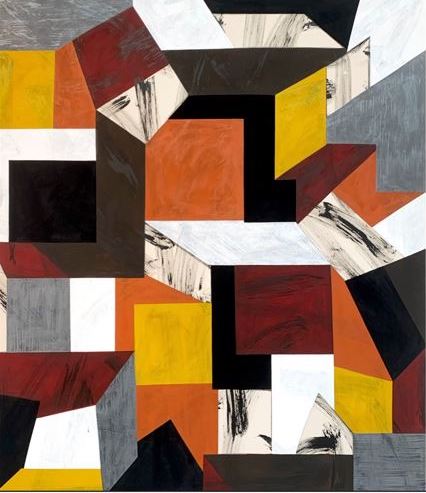 Generations
1601 W. Mountain Street, Glendale CA 91201
Jul 16, 5 PM - 8 PM — ends Sep 02, 2022
Brand Library & Art Center presents GENERATIONS an exhibition exploring abstract art in Los Angeles over four generations. Abstract art thrives in Los Angeles - whether minimal, geometric, or material: there is always someone making abstractions. GENERATIONS attempts to document a line of inheritance passing from parent to child, teacher to students, older to younger.

The impressive roster of 52 artists has been assembled by three observers and participants of the Los Angeles art scene: Alain Rogier, Laddie John Dill, and Katie Kirk. They have put together an exhibition not to propose a textbook compendium of historical figures, but to alert us to the persistence of interest in, and devotion to, classic media and permanently established visual languages. The exhibition invites viewers to explore dialog between Los Angeles based abstract artists over a period that spans roughly 80 years.

The exhibition opened to the public on July 9 and runs through to September 2, 2022. A free public opening reception will be held on Saturday, July 16, 5-8pm, at Brand Library & Art Center, 1601 West Mountain St. Glendale, CA 91201. The curators and many of the artists will be in attendance.
A catalogue with an essay by Peter Frank, will be published for the exhibition and available free to the public. Artists and curators are available for interviews upon request.
Exhibiting Artists:
Liv Aanrud, Lisa Adams, Nick Aguayo, Peter Alexander, Charles Arnoldi, Billy Al Bengston, Lisa Bowman, Hans Burkhardt, Fatemeh Burnes, Daniela Campins, Andrés Cortes, Ariel Dill, Laddie John Dill, Tomory Dodge, Jill Gefen, Yvette Gellis, Rema Ghuloum, Iva Gueorguieva, Christine Garam Han, Lynn Hanson, Nasim Hantehzadeh, Fiona Hilton, Nick Hunt, Forrest Kirk, Katie Kirk, Sandra Lauterbach, Charity Malin, Constance Mallinson, Jacob Melchi, Christina Mesiti, Aryana Minai, Andy Moses, Ed Moses, Jorge Mujica, Hago Najarian, Margaret Nielsen, Claudia Parducci, Alicia Piller, Rebecca Rich, John Robertson, Steve Roden, Alain Rogier, Sharon Ryan, Hideo Sakata, Christian Sampson, Stephanie Sherwood, Pamela Smith Hudson, Marie Thibeault, Ann Thornycroft, Gagik Vardanyan, Cheyann Washington, Todd Williamson.