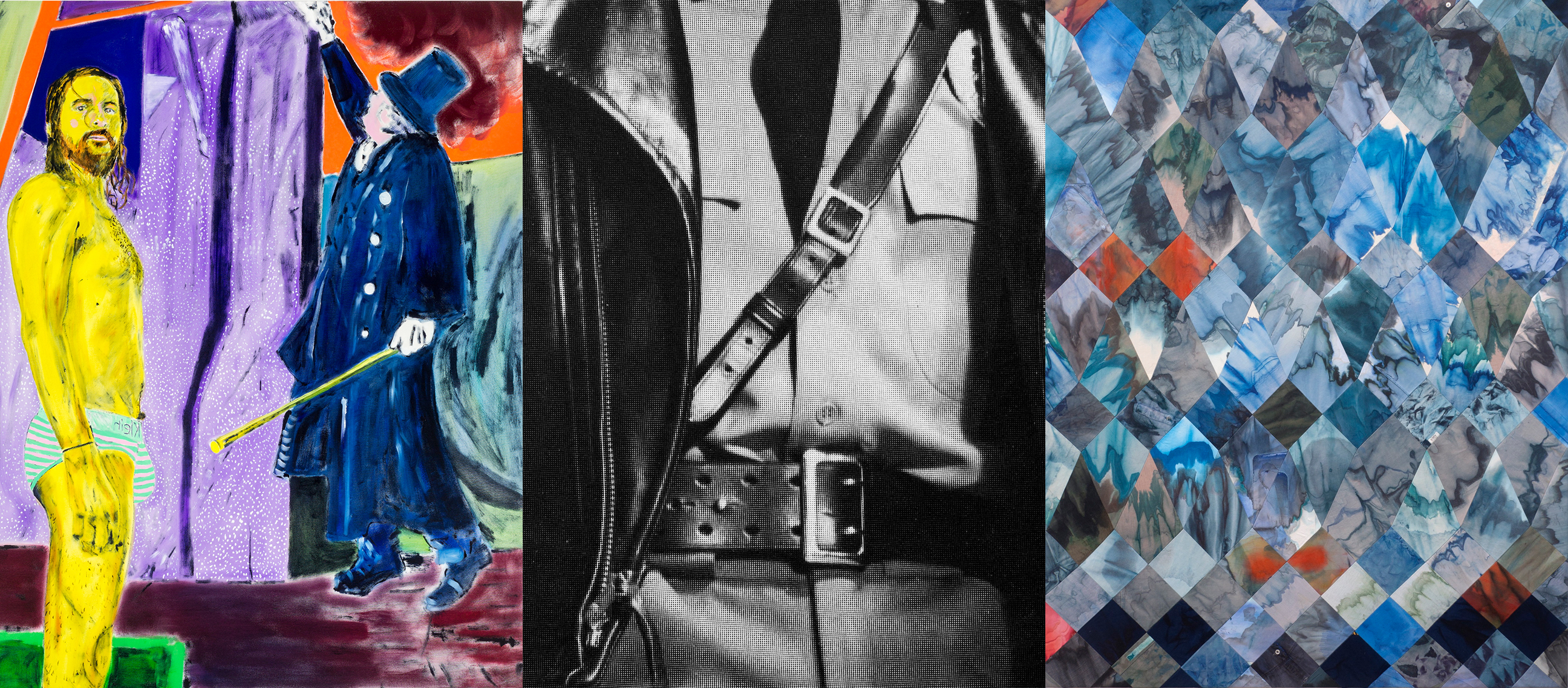 John Brooks | Pacifico Silano | Jonathan VanDyke
1110 Mateo St. Los Angeles CA, 90021
Jul 23, 5 PM - 8 PM — ends Sep 03, 2022
Luis De Jesus Los Angeles is very pleased to announce three upcoming exhibitions with new work by JOHN BROOKS, PACIFICO SILANO, and LAVI DANIEL. The exhibitions will be on view from July 23 through September 3, 2022. An opening reception will be held on Saturday, July 23rd, from 5:00 to 8:00 pm.

A visual artist and poet, John Brooks (b. 1978, Frankfort, Kentucky) explores themes of identity, memory, death and place while considering questions of contemplation, the expression of emotion, the transformative power and emotional resonance of particular experiences—and what Max Beckmann described as "the deepest feeling about the mystery of being."The paintings in Thinking About Danger combine images and inspiration from art history, cinema, literature, music, and the artist's personal life to explore longing and remote desire, empathy and connection. The richness of experiences as well as a kind of "existential openness" is alluded to in the exhibition's title which is taken from a painting of the same name and borrows lyrics from the Marianne Faithful song "Times Square." Their subjects are our lives: what is and what can be, the known and the unknown. These are not ordinary paintings—they are meant for all of us—and the reading and understanding of them need not be ordinary. In truth, they invite us to lose ourselves in their openness and, as the Sufi poet Rumi enjoins, "come out of the circle of time and into the circle of love."

Pacifico Silano (b. Brooklyn, 1986) is a lens-based artist whose work is an exploration of print culture, the circulation of imagery and LGBTQ identity. He is known for sourcing archival images of gay pornography, mostly from the 1970s and 1980s, to interrogate white masculinity and American clichés through the lens of queer desire. He creates his work by photographing, rather than scanning, the archival photographs he has collected. Silano often layers them physically on top of each other, sometimes repeating the process with several magazines, and then takes a picture of the final layout. He makes further edits to those images by cropping or scaling them to show the pixelated grain, paper fibers, rough edges, or a detail of the magazine spine.

Inspired by the media fluidity of early twentieth century artists like Sonia Delauney and Sophie Taeuber-Arp, Jonathan VanDyke (b. Hershey, Pennsylvania) is a visual artist working at the intersection of painting and performance, with an emphasis on a queer, collaborative, and embodied practice. Jonathan VanDyke's opulent sewn paintings fuse geometric pattern and expressive gesture. His works emerge through complex and prolonged processes of accumulating, mark-making, and piecing, often taking over a year to conceive and construct. Gathered from his family, friends, and companions, the fabrics that make up his paintings are stained and marked by way of techniques he first devised through long-term collaborations with performers from the NYC queer art community. Earlier sewn paintings – including a pair shown in the group exhibition The Road at the gallery in 2013 – revealed the traces of dancers who moved directly atop raw canvas, working through choreographies around themes such as submission and domination. During a long recovery from a major accident in 2017 – the artist broke both of his wrists – he undertook a period of deep research into historic craft practices. This resulted in a 2018 performance at The Columbus Museum: in the museum's rotunda he mounted 16 historic quilts from their collection, most of which had never been on public view, and stood and contemplated them in silence for 48 hours, honoring the labor of the anonymous women who made them. This sense of attentiveness and introspection, and an abiding interest in the life of objects, infuses VanDyke's new paintings, which he conceives of as meditative devices.