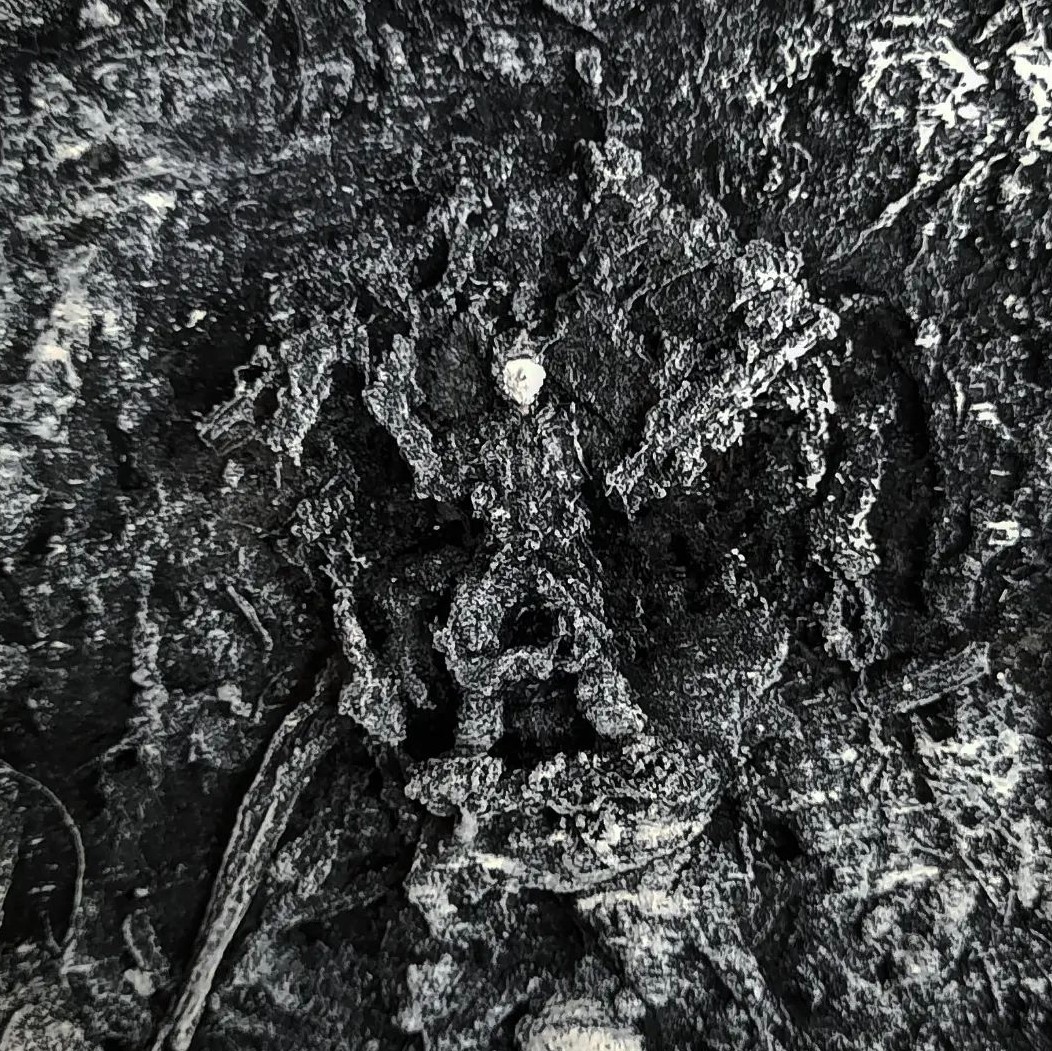 Liz Vazquez: mano de dios, closing reception with music by PARADOT
3910 Los Feliz Blvd., Los Feliz, CA 90027
Aug 06, 5 PM - 8 PM — ends Aug 06, 2022
PRS invites you to the closing reception for 'mano de dios: the nonsense continues' a solo exhibition by Elizabeth T. Vazquez

About this event
CLOSING RECEPTION: 5-8PM

IN CONVERSATION WITH THE ARTIST AND PRS EXECUTIVE DIRECTOR DENNIS BARTOK: 6PM | GALLERY

MUSIC PERFORMANCE FEATURING PARADOT: 7PM | PRS AUDITORIUM

about the exhibition:

PRS is pleased to present the first solo exhibit of Elizabeth T. Vazquez (ETV), mano de dios: the nonsense continues, a selection of work featuring drawings, paintings, sculptures, and videos. Exploring notions of historical and contemporaneous toxicity in body, mind, and spirit through their choice of materials and imagery, ETV stumbles into a fleshy unraveling of the absurdities, profanities, complexities, and profundities that shape our paradoxical existences.

​At times grotesque, at times humorous (usually both simultaneously), mano de dios: the nonsense continues serves as a mercurial entity—a grimacing trickster—that guides us into a strange, yet familiar underworld adorned by warped objects, precarious religiosity, and broken-down technologies. The trickster deity reminds the viewer that processes of purification, transmutation, and catharsis begin and end with a destruction of what has been. As the artist states, "Here, destruction imitates creation and creation is destructive. It's all apart, all a part."

"In an age characterized by perpetual hyper-consumption, pollution, and collapse, poison is synonymous with preservation—delicious, manufactured preservatives. We are filled with plastic, and we would love some more please! Meanwhile, we inhabit the uninhabitable as we dumb ourselves down to play with sharp objects. So, the nonsense continues." – ETV
mano de dios engages this age of plastic with its own peculiar malleability, connecting a broad range of contemporary anxieties, socio-political confusions, and personal unravelings between waivering hopelessness and awakening curiosity.

about the artist:

Elizabeth (Liz) T. Vazquez is a first-generation Mexican-American artist, writer, and filmmaker from Los Angeles. After briefly studying anthropology and philosophy at Moorpark College, they received their BA in Film Production at the Arts University of Bournemouth in the UK. They began regularly attending lectures at the Philosophical Research Society in 2016 and in 2021 was made an artist-in-residence. They've continued their education at the American Film Institute Conservatory as a Screenwriting Fellow. For more info, visit: etvazquez.com // @stripmalldreams

about the musicians:

PARADOT is the Joshua Tree-based collaboration between Emilía Turner and Jodoli, formed in 2017. Primarily focused on experimental electronic composition, the duo has released three full-length albums - Conductor (2018), Vain Zanni Cave (2019), and Albumen (2022) via Cudighi Records. Their sonic work strikes a balance between pop structure and anti-structure, often within the same piece, and utilizes found materials/samples and sound collage. The collaboration is process-oriented and engages visual art, sculpture, video, and performance art techniques during the production of a piece. They have performed across the US in support of Avey Tare (Animal Collective) and Justice Yeldham (legendary Australian noise artist).