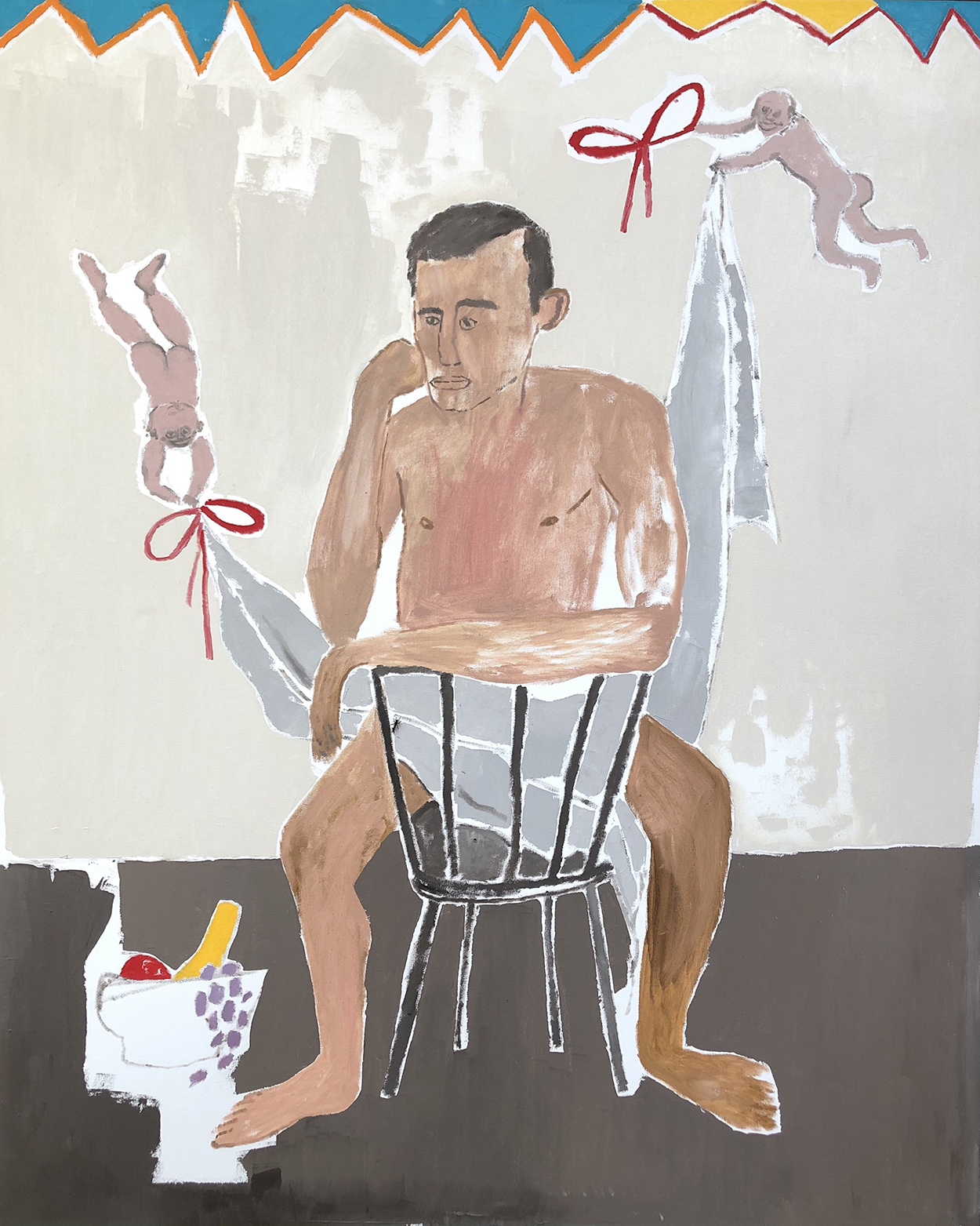 Matt Momchilov: Fun King | Gail Factor: Inner Landscape
951 Chung King Road, Los Angeles CA 90012
Jul 23, 6 PM - 9 PM — ends Aug 28, 2022
NOON Projects is proud to present "Fun King" by Matt Momchilov, his first show with the gallery and his first exhibition of paintings in over 10 years.
"Fun King" is an experiment in unlearning, in self-teaching, in carving alternate paths towards creative sustenance that champion pleasure and play, spontaneity and imperfection, curiosity and surprise. With this show, Momchilov swan dives back into art-making and art-showing, but on his own radical terms.
The paintings, portraits of tender and effusive characters from folklore or the spirit world or the mythical American West, offer us the chance to allow laughter and joy into a medium inundated — and often strangled by — rigor. These figures are awkward but riveting, arriving in a raw palette of ketchup reds and sandstone grays with contrasting pops and strips of jewel tones and raggedy patterns. There are cowboys and valley girls and hyper-masculine men made softer by the swaths of pale color that flank them, by the mysterious talismans who keep them company, be them balding angels or bright blue serpents or a half-painted banana bowl. The unfinished nature of the canvases keep the works in a constant state of becoming — a giant middle finger to a status quo who worships the bottom line, and to a past self whose inner critic held court.
NOON Projects is honoured to present "The Inner Landscape" in our project space gallery – a selection of works from the estate of Gail Factor. The exhibition curates a suite of abstract landscape paintings created between 1989 and 1991 taken from Factor's 50 year career.
We hope you will join us to celebrate!
Opening Reception Jul 23, 2022 6-9 pm, 951 Chung King Road, Los Angeles
For inquiries or viewing appointments email:
info@noon-projects.com
Follow @noonprojects for event updates