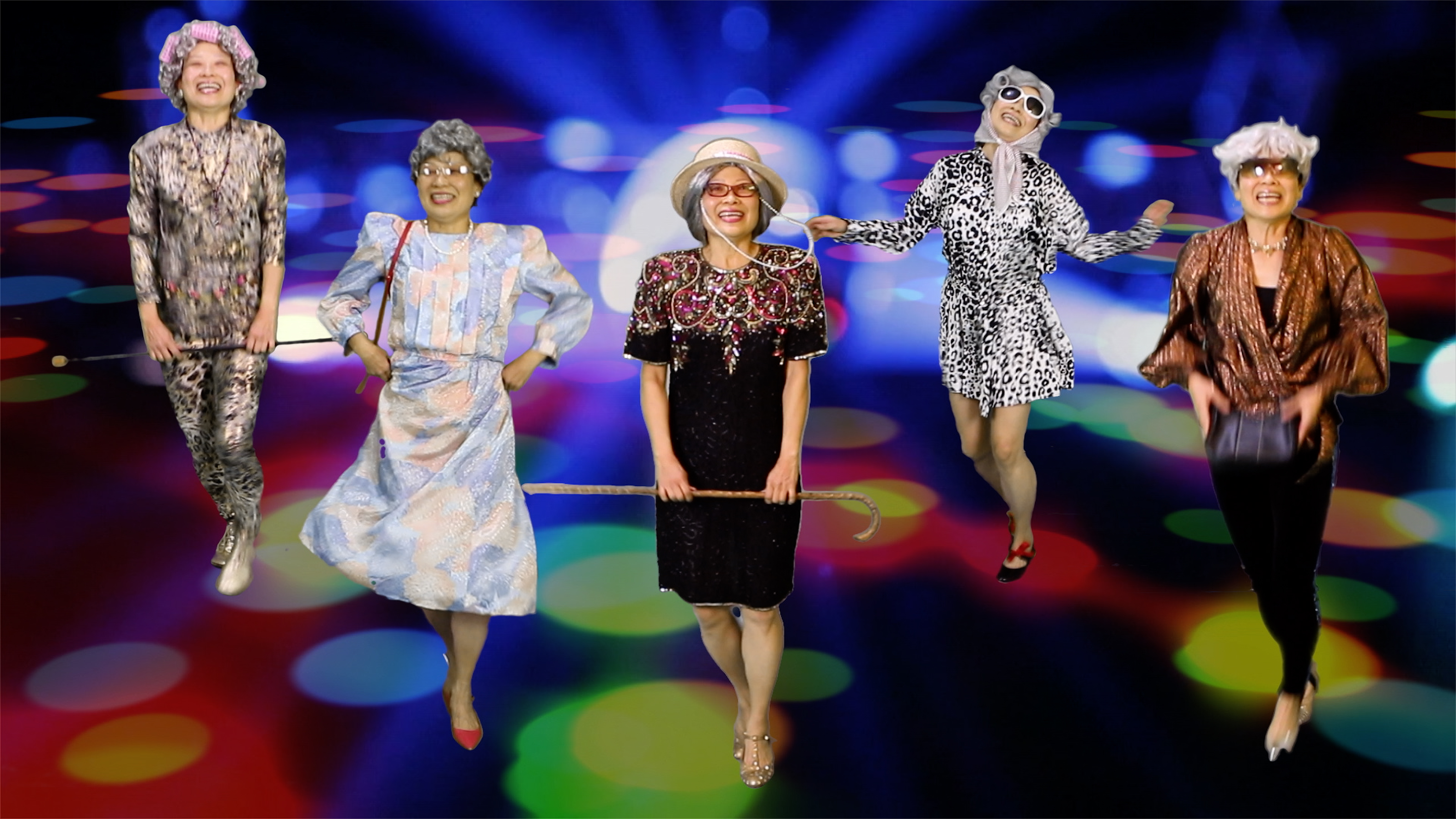 Grandma Movements, Moments, and Mementos with Yoshie Sakai
4800 Hollywood Boulevard
Jul 30, 1 PM - 2 PM — ends Dec 31, 2022
Through immersive performance and video installations, COLA 22 Design/Visual Artist Yoshie Sakai explores both the real and perceived family dynamics and intergenerational roles portrayed in popular culture. As part of a new body of work titled "Grandma Entertainment Franchise", Sakai's latest work honors and celebrates senior populations inspired by her own memories and experiences with the women in her family.
To celebrate the online launch of COLA 22, on Saturday, July 30 at 1 PM PST join Yoshie Sakai for a virtual program focusing on the artist's latest video work and guided artmaking activity celebrating our grandparents and the elders we look up to.
This virtual program is free and open to all. Advance registration is required. Register here:
www.lamag.org/grandma-movements-moments-and-mementos-with-yoshie-sakai/
Image: Yoshie Sakai, "Grandma Nightclub" (video still), 2022. courtesy of the artist.