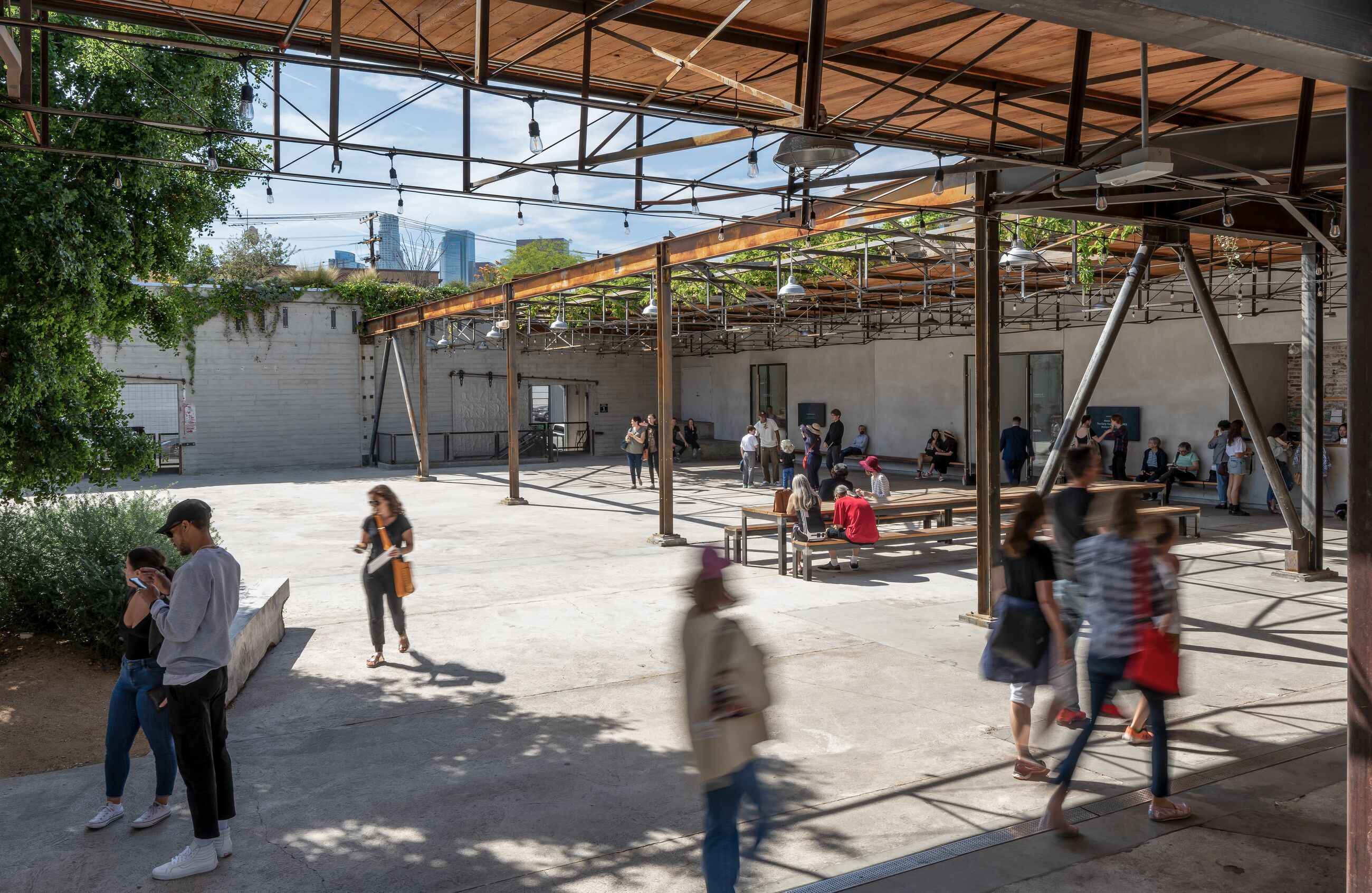 Courtyard Celebration: Larry Bell & John Chamberlain
901 East 3rd St. Los Angeles, CA 90013
Aug 20, 4 PM - 6 PM — ends Oct 02, 2022
Join us in the courtyard for the opening celebration of 'Larry Bell & John Chamberlain.' Enjoy cash bars by the gallery's onsite restaurant Manuela.

Great friends as well as iconic artists of the American postwar period, Larry Bell and John Chamberlain each forged distinct careers by harnessing the new technologies of their time to transform everyday materials into pathbreaking works of art. Yet little is known of the formative dialogue between them that helped shape their respective artistic practices and the language of 20th-century art. On 4 August 2022, Hauser & Wirth Los Angeles will present the first exhibition to date that focuses on Bell and Chamberlain's exchange of ideas as revealed through series of works – some never before exhibited – that include sculpture, works on paper, and photography.

Free to attend, no booking necessary.