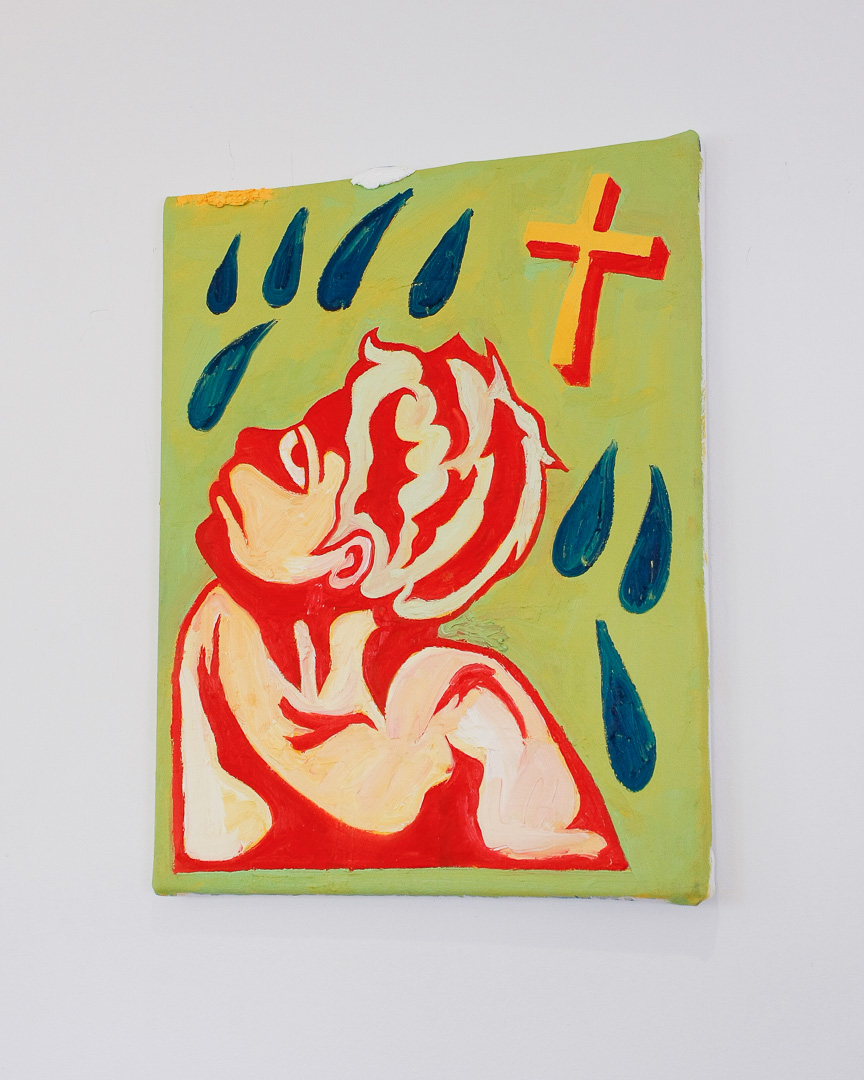 Darius Airo: Hankering for Bliss
👀
6107 Horner St. Los Angeles CA 90035
Aug 07, 12 PM - 5 PM — ends Aug 28, 2022
Central Server Works is pleased to present our inaugural exhibition Darius Airo "Hankering for Bliss"

Our first show with the artist and his first solo exhibition in Los Angeles, the exhibition will be on view from August 7 - 28, 2022 at CSW on Horner, a residential exhibition space in the Pico-Robertson area of Los Angeles.

There will be an opening reception for the artist on August 7 from 12 - 5 PM.

"Hankering for Bliss" presents a new body of work by Chicago-based Darius Airo (b.1995, Chicago). Emerging from a period of refined studio practice, the paintings, created in 2022, act as a definitive statement in the second-generation artist's work in oil on canvas. Airo's practice pulls from an evolving
language informed by his work in drawing, design, and murals; but the works in "Hankering for Bliss", set forth a bold step forward in both composition and subject matter.

For Airo, the idea of bliss is central to his studio practice in 2022. He moved into a new studio and devoted himself to his practice as a painter full time, after stints working as a tattoo apprentice and graphic designer. He began the year with a refreshed sense of energy and focus which in turn caused an
analysis of universal ideas of the search for happiness. Creating a new body of work, equally figurative and metaphorical, Airo began to turn the subject matter of his works inward. Centering on a series of motifs (religious iconography, domestic and city spaces, and the artist/institution) relating to
the idea of his own happiness, the new works alternate between universal reflections on time and place, to a deep analysis of aspects of the life of a young artist living and working in Chicago.

IMAGE: Darius Airo "Gazing", 2022. Oil on canvas. 20" x 16". Photo by Ezequiel Olvera.