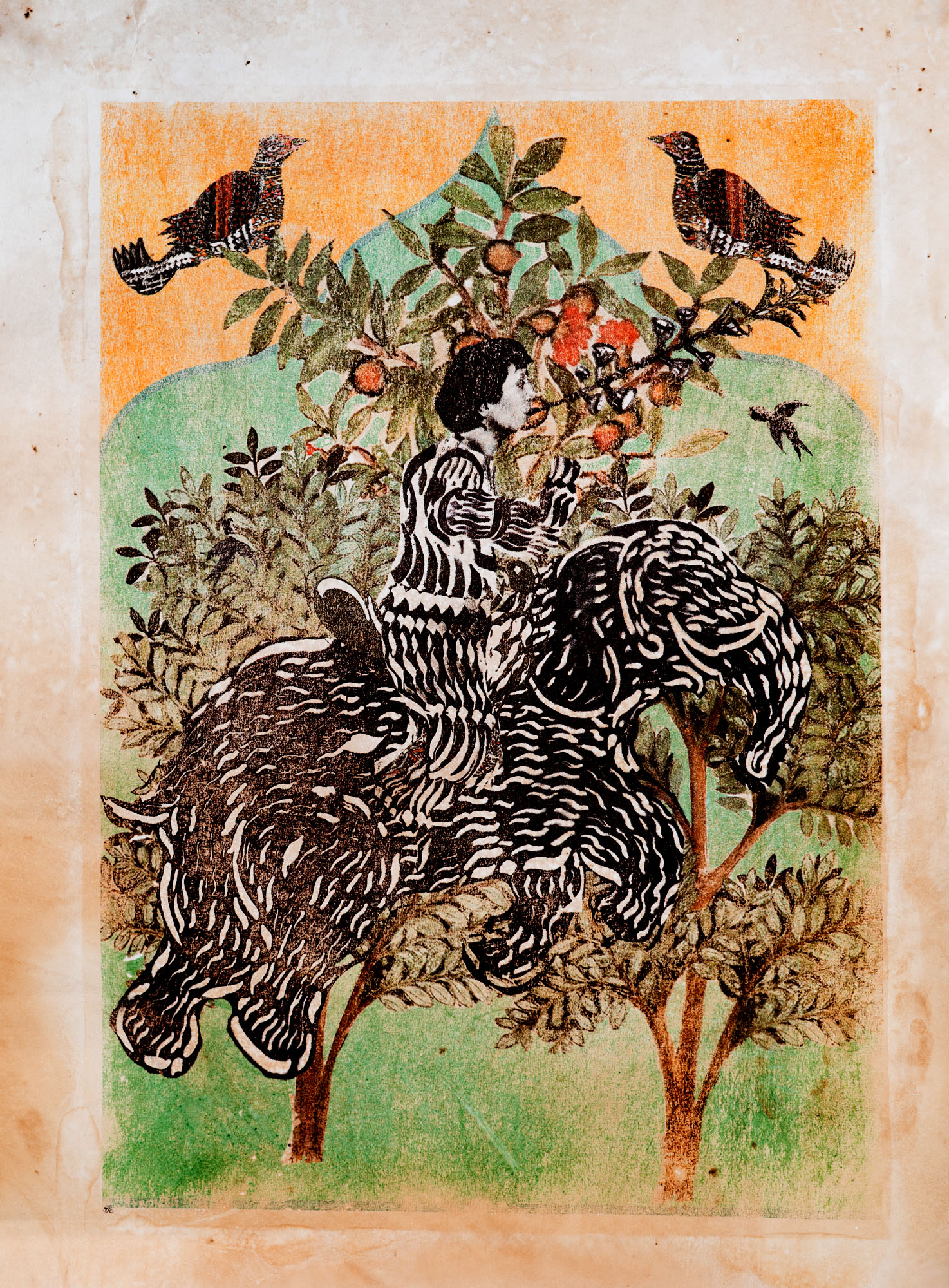 Mohammad Barrangi: Dreamscape
434 N. La Cienega Blvd. West Hollywood, CA. 90048
Sep 22, 7 PM - 10 PM — ends Nov 05, 2022
ADVOCARTSY is pleased to present Dreamscape, an exhibition of whimsical compositions on handmade paper and canvas created using unique printmaking techniques by UK-based Iranian artist Mohammad Barrangi. Dreamscape marks Barrangi's second solo exhibition with ADVOCARTSY and in the United States. The exhibition is free and will open to the public with a reception on Thursday, September 22nd, 2022 from 7-10 pm at ADVOCARTSY's West Hollywood gallery. All are welcome to attend the opening reception, both the artist and ADVOCARTSY founder and director Roshi Rahnama will be present.
ADVOCARTSY is thrilled to exhibit this new, captivating body of work by Mohammad Barrangi. His once limited palette has intensified, now including large swathes of saturated jewel tones that color his world of whimsy with a subtle aura of gravitas. Through his deft unification of contemporary themes with ancient attributes, Barrangi transports viewers to a universe unbridled by the laws that define our reality. In the words of the artist: "In my world, animals talk to humans. / In my world, the moon is always full. And that makes me sleepy in the real world. / In the thoughts that I have in my head, everything flows on the basis of love and affection."
General Information:
Dreamscape Exhibition Dates: September 22nd - November 5th, 2022
Public Opening Reception: Thursday, September 22nd, 7-10 pm
Gallery hours: Wednesday - Saturday 11-5 pm or by appointment.
For more information or to request a preview catalogue, email
info@advocartsy.com
.