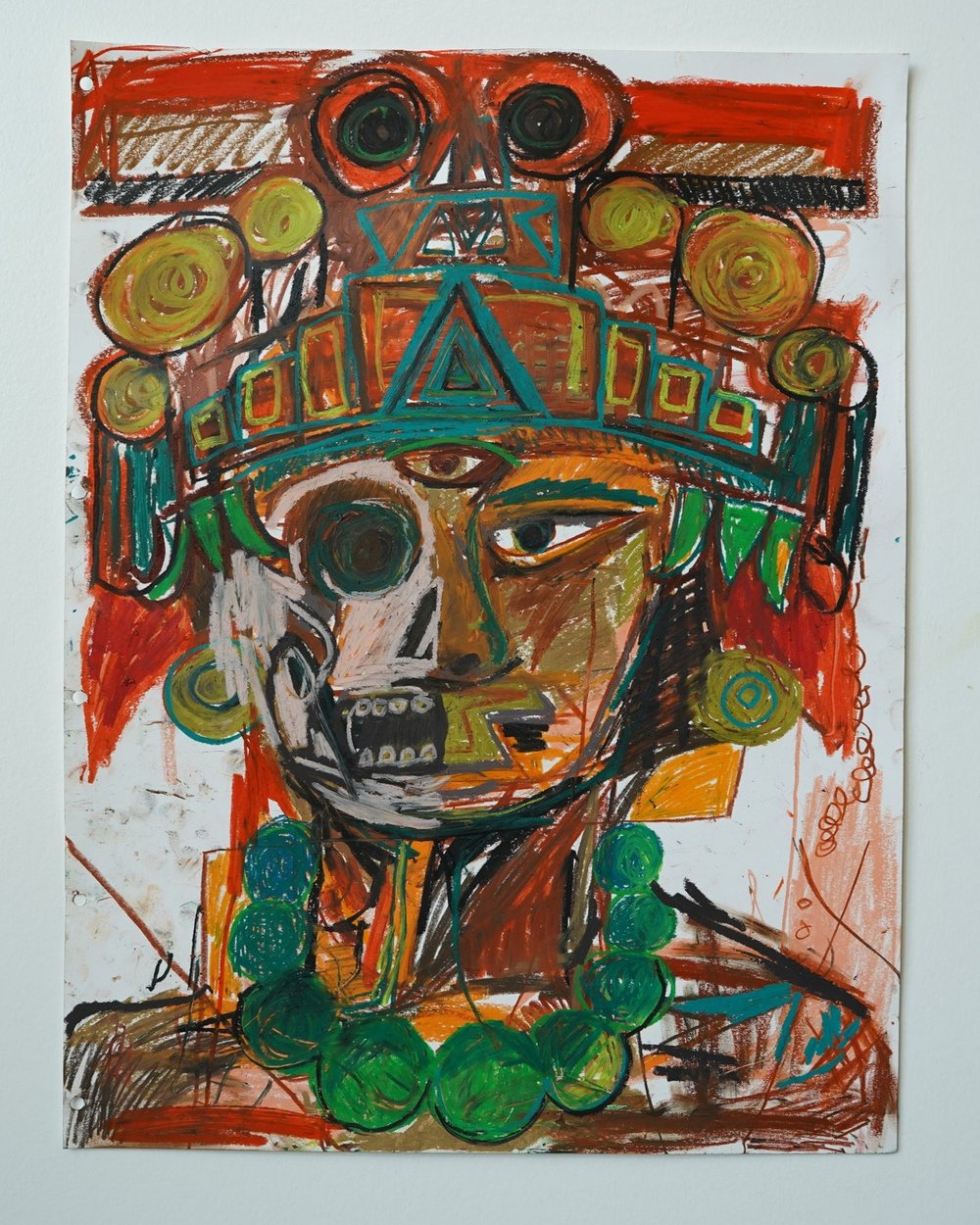 Marcelo Eli Sarmiento: Soft and Heavy
517 Victoria AveVenice, CA 90291
Sep 03, 2 PM - 6 PM — ends Sep 24, 2022
Central Server Works is pleased to present our second exhibition: Marcelo Eli Sarmiento Soft and Heavy. On view from September 3 - 24, 2022, at Central Server Works Venice, our new second location in Los Angeles located at 517 Victoria Ave, Venice, CA 90291.

The artist's opening reception will be on September 3, 2022, from 2 - 6 PM.

Marcelo Eli Sarmiento (b.1989, Chicago) creates art informed by his Mestizo Mexican and Ecuadorian heritage and rigorous studio practice. Sarmiento's works range from paintings including oil, acrylic, and watercolor on canvas and found objects to oil pastel and ink drawings on paper. Across mediums, he has developed a distinct visual language where texture, detail, and color work to inject his work with abstraction, representation, and narrative. His painting and drawings pay homage to traditional art forms and cultural expression within the art historical canon.

Soft and Heavy focuses on works on paper by the artist created between 2021 and 2022, a period of intense studio time for the artist. Primarily a painter, Sarmiento devotes time in the studio daily to work on paper, not as studies for paintings or larger works but as a unique practice where different ideas and techniques can evolve. The pieces in the show introduce the artist's practice through his engagement with paper at a time when the contemporary art canon primarily focuses on the medium of painting on canvas as an essential and central marker of an artist's output.

CSW Venice, an exhibition space in a live-work loft in the Venice area of Los Angeles, is a collaboration with architect Edwin Chan. Chan is the Founder and Creative Director of EC3, a local architecture and design office whose international work draws from his extensive experience in museum architecture and exhibition design, as well as unique cultural, workplace, and urban projects.