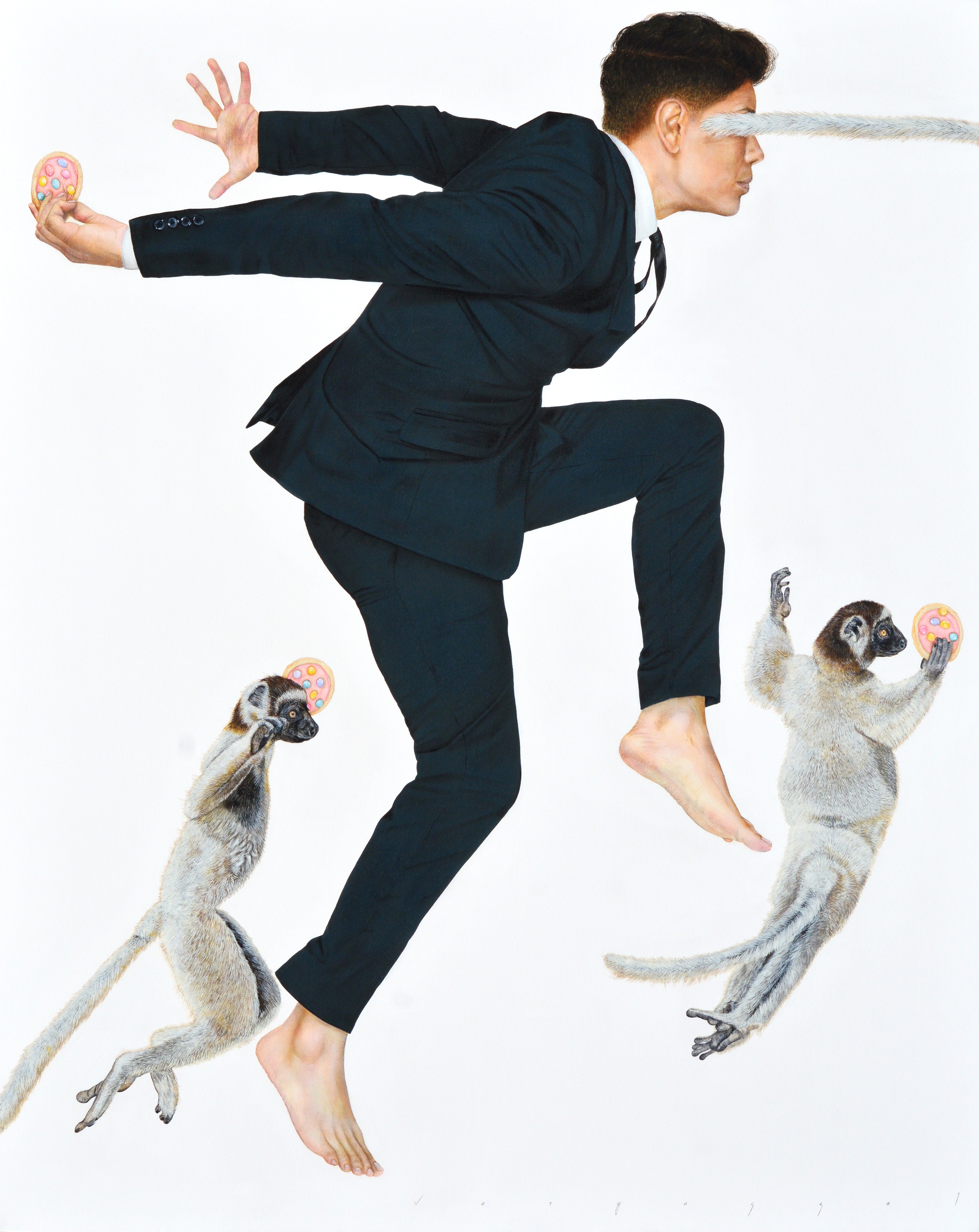 Ariel Vargassal: Tales of Recovery
2824 Newport Blvd, Newport Beach, CA,92663
Sep 10, 6 PM - 9 PM — ends Nov 09, 2022
Ariel Vargassal paints dynamic scenes of humans and animals to address social issues through metaphor. Inspired by his Mexican heritage and indigenous traditions across the Americas, he identifies as a cultural commentator and storyteller. His paintings probe personal struggles, such as mental health, alongside urgent societal questions related to inequality, race, and gender. In his precisely rendered and carefully composed images, human figures engage with goats, hyenas, birds, and other creatures. His ongoing zoomorphic portrait series Totems presents these animals as symbolic portrayals of his subjects' inner selves or the challenges they face, simultaneously inviting animals into human society and insisting upon the interconnectedness of humans and the natural world.

By studying the works of the great artist that came before him, his passion was ignited and his determination proved to be unstoppable. Upon graduating, Vargassal became one of the youngest teachers to instruct art in a high school in Mexico City, and he had the opportunity to show his work at different local venues, including the prestigious "Polyforum Cultural Siqueiros".

His first international showcase was in Salt Lake City, Utah during the Winter Olympics as a host city, representing the visual arts from Mexico. Following the winter games showcase, Vargassal received invitations to show in local galleries as well as offers elsewhere in the US. Later Vargassal decided to move to Los Angeles, where his work has been featured in different publications, cover books, and TV shows, including Beverly Hills 90210 and America's Next Top Model.

In addition to exhibitions in Mexico City, Salt Lake City, and Los Angeles, Vargassal has showcased his work in Arizona, San Francisco, and New York. His work was shown at The International Surrealism in Lisboa, Portugal, and he has recently received invitations to show in Montreal, Canada (GALERIE GORA, art Contemporain), Germany (the Contemporary Museum in Berlin), and France.