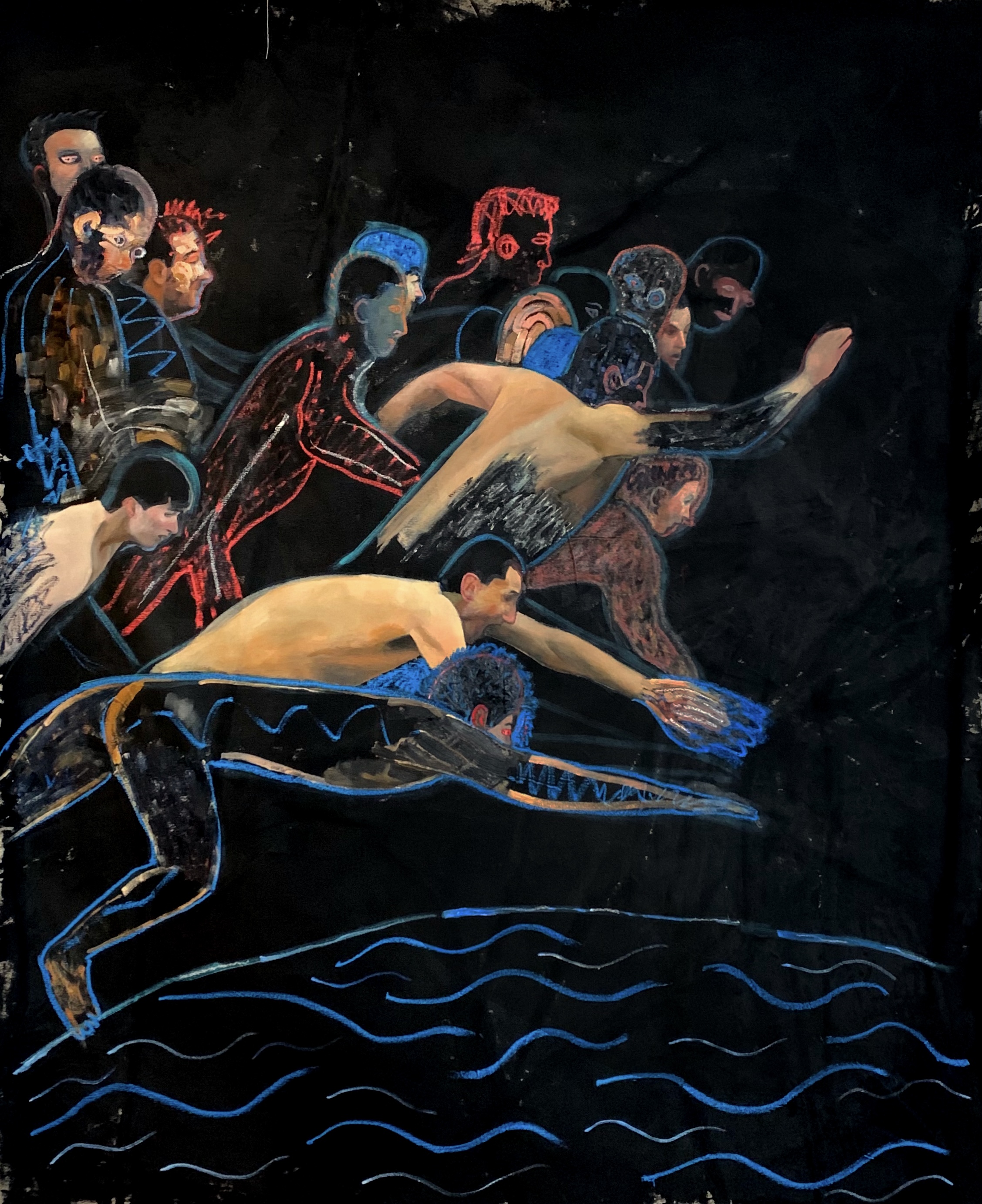 Makan Negahban: Collision
2525 Michigan Ave E3, Santa Monica, CA 90404
Sep 10, 6 PM - 9 PM — ends Nov 05, 2022
Iranian-American artist, MAKAN, is pleased to present Collisions, a rare intimate display of early and new figurative works at the world-renowned Bergamot Station with Lois Lambert Gallery in Los Angeles, on view from
September 10th, 2022, to October 11th, 2022.

Collisions is a living archive of the artist's symbiotic transit between the conscious and subconscious. A loss of control in
MAKAN allows for transmuted manifestations of abstract caricatures referencing pure mirages of intuition.

Instinctual curiosity becomes a specialized artistic ethos for the artist, an inherited creative ambition for the arts bred early by
his parents following their escape from ultra-conservative Ira following the Iranian Revolution in the 1980s.

Inspired by a routine catering to an updated collection of videos, essays, literature, magazines, music, and films- raw, unstretched
canvas suddenly acts as a conduit for MAKAN's recent artistic experimentation.

Collisions immediately confronts its viewer with a dichotomy of the dark devoid against a younger presentation of different
color-clad girlfriends, boyfriends, exes, and nostalgic landscapes. Colliding tropes is a thesis for the exhibition, allowing the
artist to decorate society's multifaceted nature through differentiating techniques in painting and collage.

Understanding MAKAN's recent works is to realize his potential in metamorphosing the mundane into that of an ultimate fantasy. Here, a random sighting for the artist presents itself as a complex dream- exercising our innate attraction to revel in
the unfamiliar and create familiar meanings in the abstract subconscious.

Collisions will be on view at Lois Lambert Gallery from September 10th, 2022, to November 5th, 2022, during regular gallery hours from 10 am to 6 pm, Tuesday through Saturday.