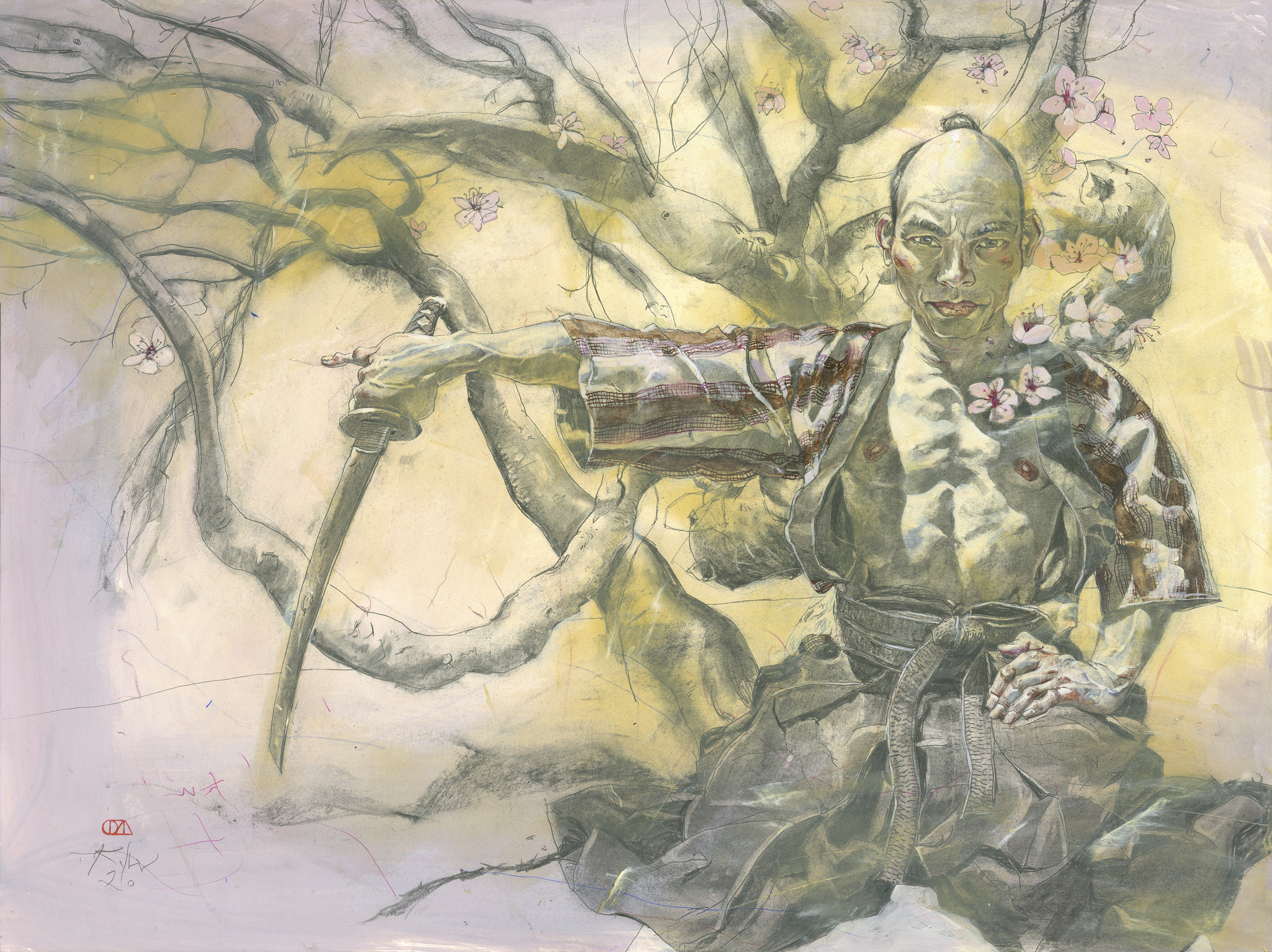 Kent Williams: KWAIDAN - Solo Exhibition and Book Release
633 N. La Brea Ave, LA, CA 90036
Sep 10, 7 PM - 10 PM — ends Oct 01, 2022
KP PROJECTS is proud to present a new exhibition of work by Kent Williams titled "KWAIDAN."

In "KWAIDAN" Williams interprets the supernatural Japanese stories of Lafcadio Hearn, within the backdrop of possessed forests and ghostly lore where strange tales of man-eating goblins, monks, and un-dead samurai come to life as never before under the artist's brush.

The exhibition will feature all of the published paintings from the hard bound publication The Kwaidan Collection by Beehive Books, plus a special selection of unpublished pieces selected by the artist.

The artist will be in attendance at the opening reception.

Books will be available for purchase and dedication.