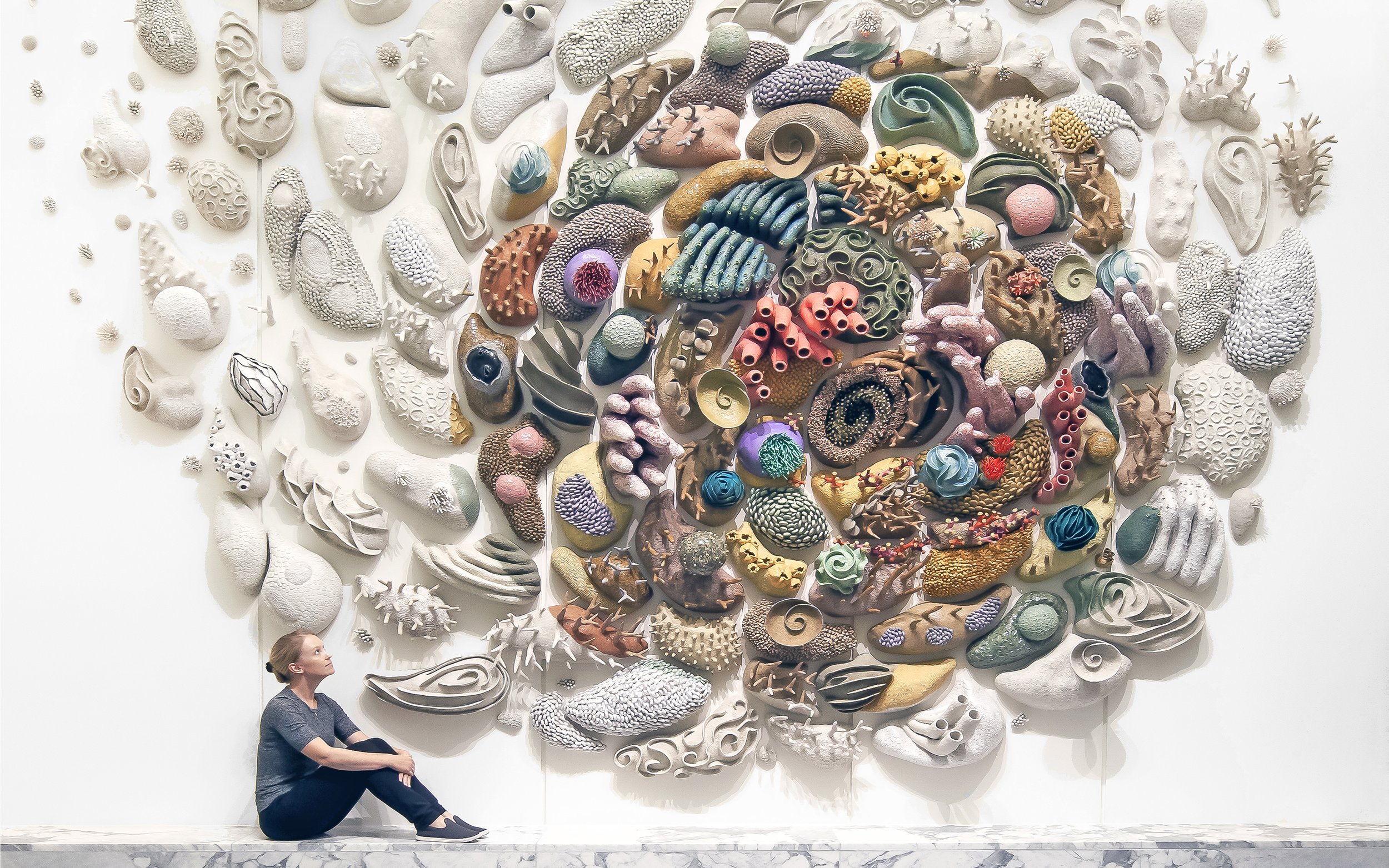 Intertidal Encounters: Reefs
3601 S. Gaffey St., San Pedro, CA 90731
Sep 28, 5:30 PM - 7 PM — ends Sep 28, 2022
Angels Gate Cultural Center (AGCC), in conjunction with the Artist At Work (AAW) program, presents Intertidal Encounters, a panel discussion series led by Taylor Griffith, AAW Artist Fellow. This public program series brings together artists and scientists whose work focuses on the ocean, with an emphasis on southern California coastline.
On September 28th, Intertidal Encounters: Reefs will explore the importance of biodiverse reefs and coastal ecosystems. Artist Courtney Mattison and scientist/co-founder of Blue Latitudes, Amber Sparks, will be in discussion with AAW artist fellow Taylor Griffith.
Register today at
ow.ly/hcF750KEKXR
Intertidal Encounters instigates exploratory dialogue that considers our natural world through the complementary, yet divergent perspectives of art and science. We hope these interactive conversations develop our shared community understanding of the urgency of our rapidly changing climate, and prompt us to action.
Artists At Work (AAW) is a workforce resilience program designed to support the rebuilding of healthy communities through artistic civic engagement. THE OFFICE performing arts + Film has partnered with the LA County Department of Arts and Culture to implement the AAW initiative in Los Angeles with the goals of supporting local cultural organizations, paying participating artists a living wage, and building healthy communities through partnership. For more information visit
www.artists-at-work.org/
Photo credit: Courtney Mattison