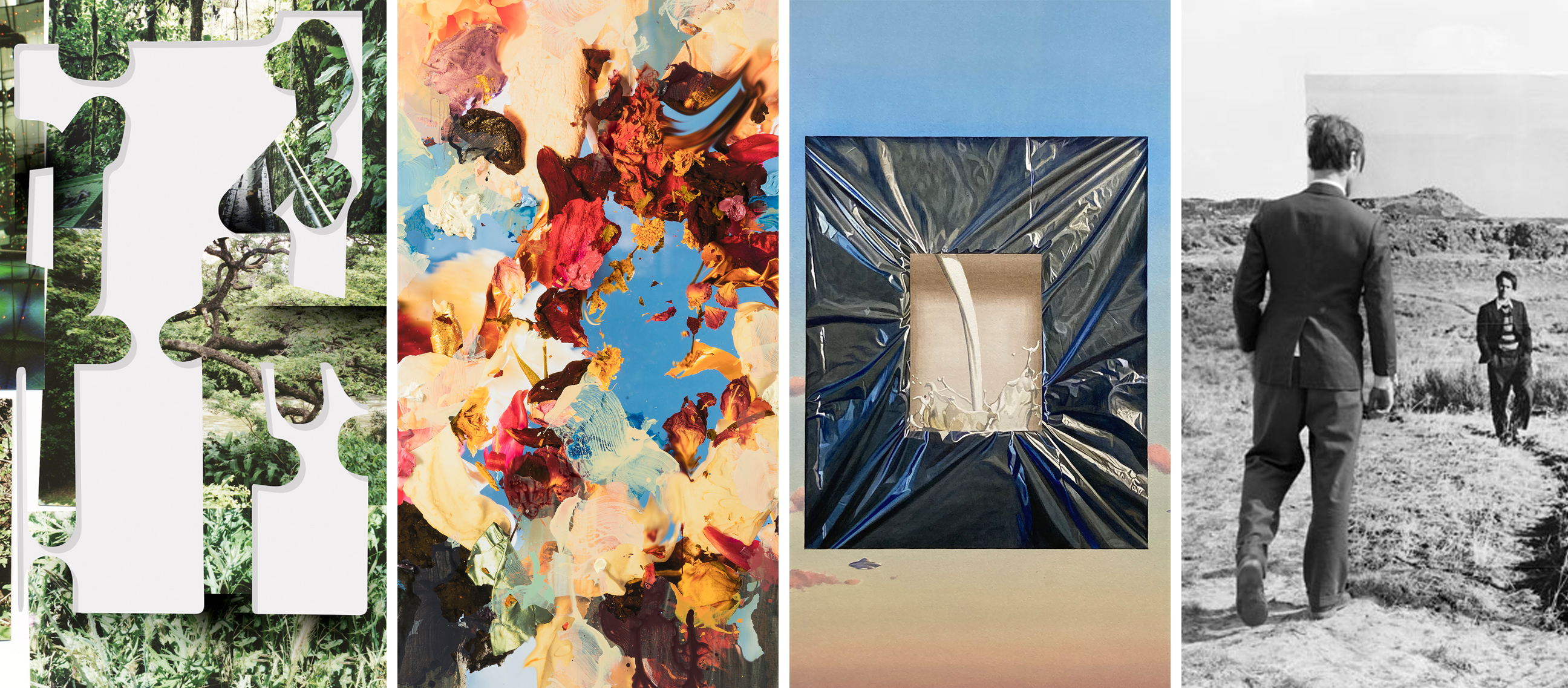 Kate Bonner | André Hemer | Tristram Lansdowne | Chris Engman
1110 Mateo St. Los Angeles CA, 90021
Sep 17, 5 PM - 8 PM — ends Oct 29, 2022
Luis De Jesus Los Angeles is very pleased to announce four solo exhibitions by KATE BONNER, ANDRE HEMER, TRISTRAM LANSDOWNE, and CHRIS ENGMAN on view from September 17 through October 29, 2022. An opening reception will be held on Saturday, September 17, from 5:00 to 8:00 pm.
Kate Bonner's works are anchored in digital processes in dialog with drawing, painting, photography, sculpture, and collage. In her third solo exhibition with the gallery, titled The space in things, she continues to redefine the photographic genre vis-à-vis her exploration of painting and drawing.
Andre Hemer's newest body of work, and his third solo exhibition with the gallery, was conceived while the artist was in residence at the SARP Foundation in Sicily during 2022 – a program which facilitates artists to develop work onsite at Palazzo Previtera, built in 1649 at the foothills of Mount Etna. The works in this exhibition represent this beautiful but complex environment as both a moment in time, but also as a palimpsest of nature and contemporary artifact; incorporating the backdrop of the continually smoking volcano, a European heatwave, as well as the occasional sandstorm carried across the Mediterranean from the Sahara.
The impetus behind Digressions was Lansdowne's read of Laurence Sterne's The Life and Opinions of Tristram Shandy, Gentleman, an 18th century novel after which he is named. Lansdowne was particularly struck by the novel's innovative nonlinear narrative in which humorous digressions are incorporated within the plot to reveal essential truths about the protagonist. Intrigued by this structure, the artist sought to engage this format on a visual scale and applied this practice to his own work. The viewer's experience of spatial depth makes or breaks these paintings which largely hinge on the edges and transitions between images.
Originally created by Chris Engman between 2002-2006, this is the first time this series of black and white photographs is being presented in Los Angeles. These works read differently now than when they were produced 15-20 years ago. Certainly, we have all become accustomed to images that lie more boldly or more insidiously, and as a result, the flaws in the illusions these works create will for some be more readily apparent in 2022. For Engman, however, a complete illusion is an uncompelling one—and he has always been more interested in the flaws than in the fooling. The flaws allow the viewer to enter the image and better understand the process behind it, which was conceived at the time by the artist as a performance.
For further information, including images and previews, please call 213-395-0762, or email:
gallery@luisdejesus.com
.