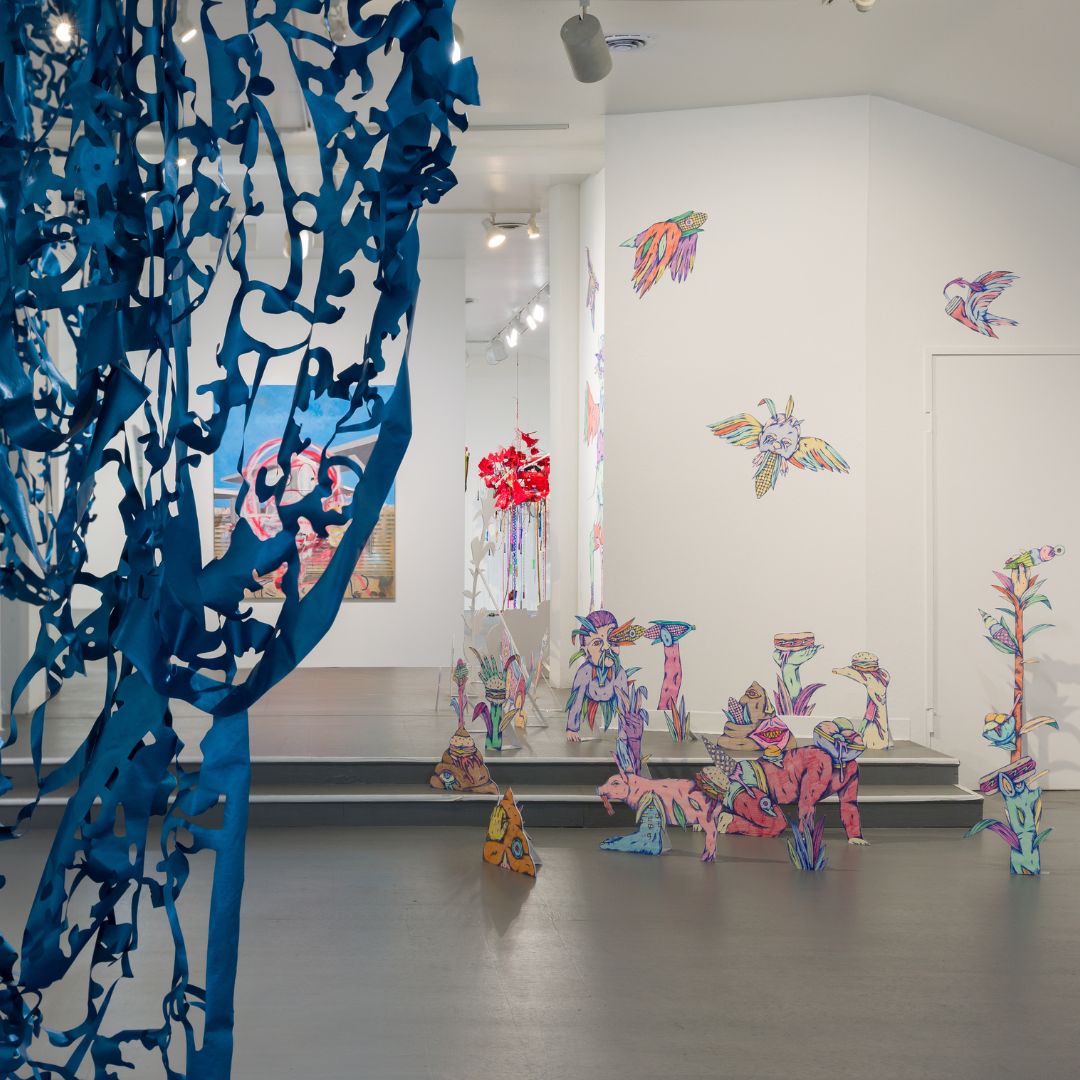 Gallery Conversations: Magically Thinking
3601 S. Gaffey St., San Pedro, CA 90731
Sep 24, 2 PM - 3:30 PM — ends Sep 08, 2022
Join us in the AGCC gallery for Gallery Conversations: Magically Thinking on Sunday September 24th, 2-3:30pm. The artist talk will be facilitated by Curator Kim Marra and feature exhibiting artists Sharon Louise Barnes, Margaret Griffith, and Dakota Noot.
RSVP to reserve your spot, capacity is limited!
Visit
ow.ly/qSgw50KEO6h
In painting, drawing, sculpture, and installation, these artists travel between the physical world and worlds of their own creation, often blurring the lines between abstraction and representation. Their expression serves as a response to the insecurity of an uncertain world that leads to the mental gymnastics of magical thinking.
On view through October 1st, Magically
Thinking includes the work of Sharon Louise Barnes, Carlos Beltran Arechiga, Vita Eruhimovitz, Margaret Griffith, Kim Marra, Dakota Noot, Megan Reed and Jonathan Ryan.
Masks will be required in the gallery during this live talk and gallery tour.
This exhibition is generously supported by the Department of Cultural Affairs, Los Angeles.