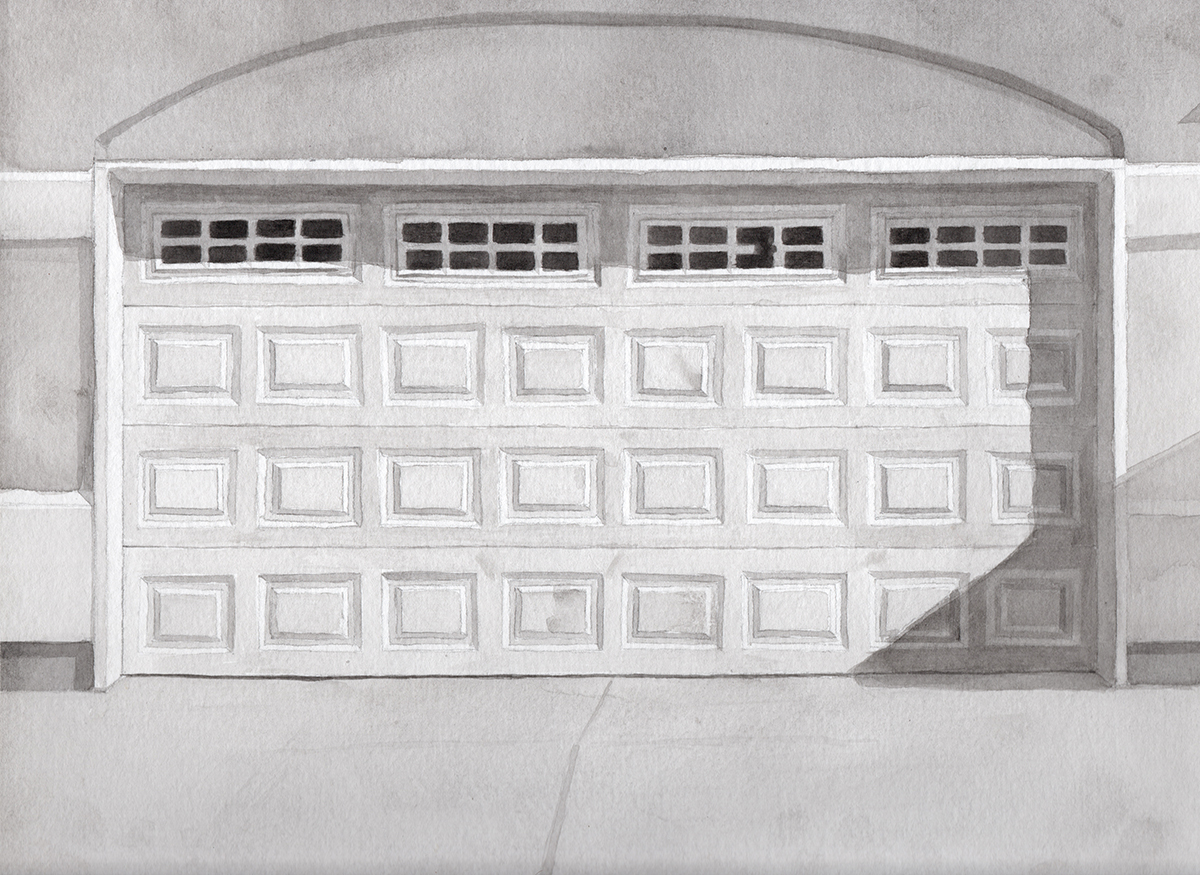 Gosia Herc: turtles and garages; ideal proximity with charming details
1718 Albion Street Los Angeles, CA 90031
Sep 17, 6 PM - 9 PM — ends Oct 11, 2022
In her latest work, Gosia Herc documents the suburban architecture of Marine Corps Base Camp Pendleton. An ordinary-looking neighborhood, separated from other communities by barbed wire fencing and armed guards; homes owned by a corporation, located on government land, occupied by a transient community. Through a series of drawings, the artist provides a street-view glimpse into an otherwise inaccessible place, simultaneously familiar and uncanny, archiving a space that rejects history. Focusing on the most banal and recognizable elements of American residential architecture, the facades of domesticity, Herc slides between generic and specific, real and theatrical.

The garages escape their intended function. Neither private nor public, these liminal spaces take on an identity of their own.

A native of Poland, Gosia Herc currently lives and practices in Southern California. Her
work engages concepts of domesticity, simulation, and perpetual erasure, focusing on the architecture aboard military installations. Gosia's practice slips between collecting, archiving, voyeurism, and vandalism.

Gosia Herc is a graduate of the University of California at Irvine MFA program, and alumna of the Visual Arts program at the University of California at San Diego.