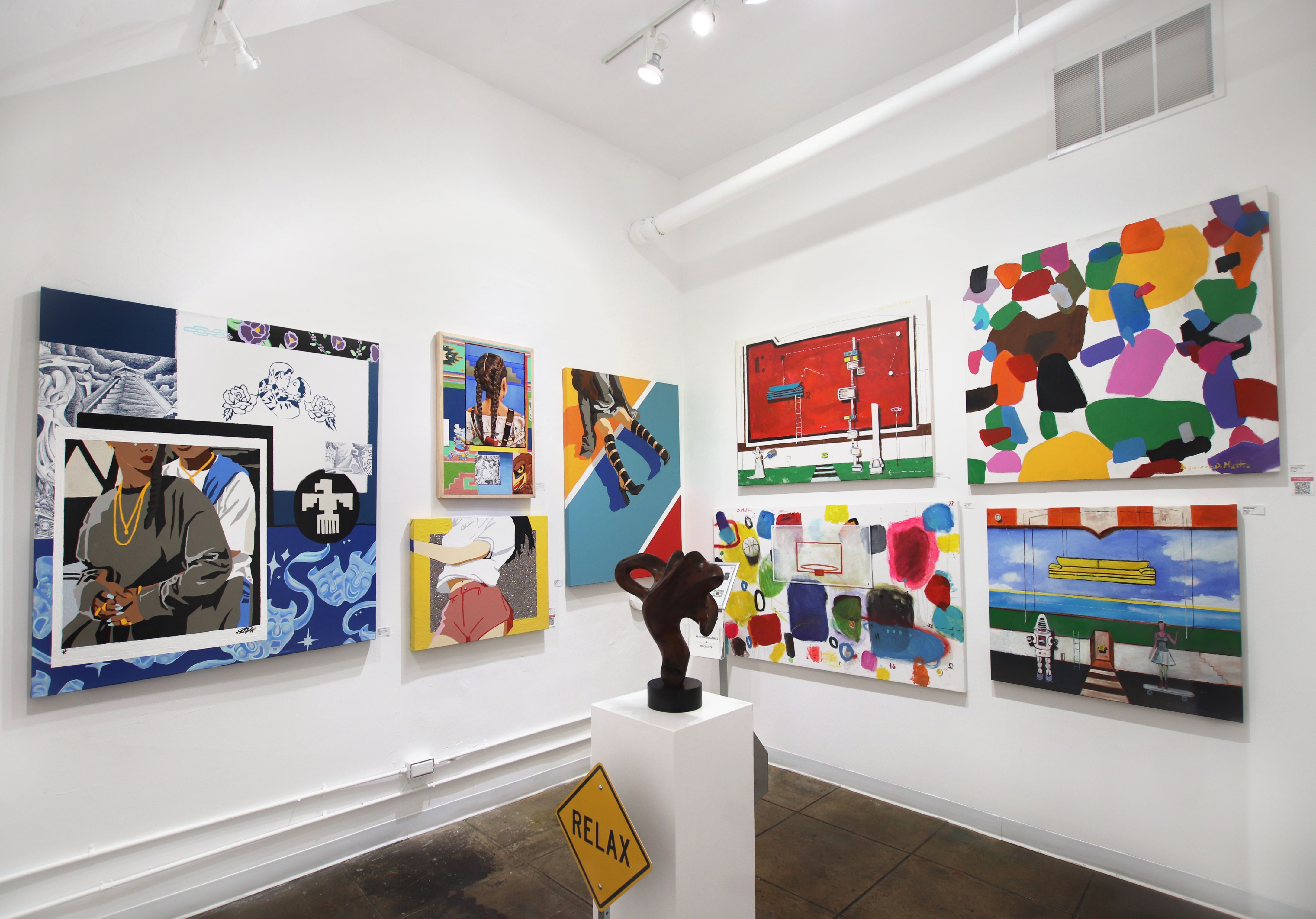 Danny Brown: Live Painting
7358 Beverly Blvd. Los Angeles, CA 90036
Sep 24, 1 PM - 6 PM — ends Sep 24, 2022
In an exclusive opportunity to view the artist at work, Artspace Warehouse is pleased to present "Danny Brown: Live Painting." Danny Brown, a first-generation, American artist born in Los Angeles, creates vibrant artworks informed by popular culture and the diverse communities of Los Angeles. Alongside a featured selection of his original works, Brown will be drafting and executing a new, large-scale artwork at Artspace Warehouse on September 24, 2022, from 1:00 – 6:00 PM.

Brown's experience with graffiti reveals his fluency in color blocking and the translation of rough ideas into vibrant imagery inspired by the interconnectedness of community and his personal connection to the city of Los Angeles. This sense of community through the subculture of street art and encouragement through school programs has led him to pursue his creative practice as a career.

Coalescing youth culture, art history, fashion, and American consumerism, Brown melds experience and vision to create his unique style. Instantly relatable and recognizable, his cathartic paintings represent contemporary issues as well as a demographic that is traditionally underrepresented in the fine arts. His works speak to young Americans and inspire a new generation of art collectors and admirers.