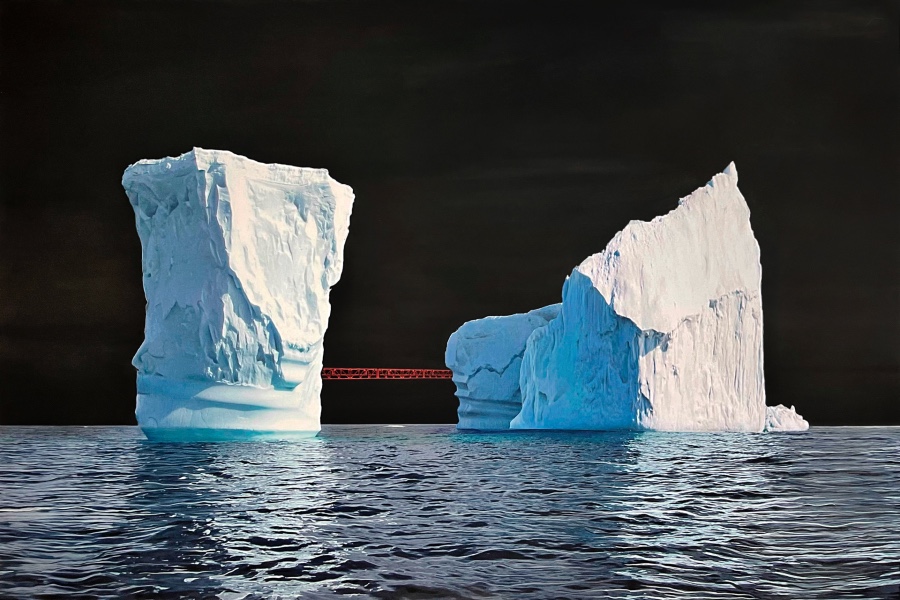 Luciana Abait: On the Verge
Burns Fine Arts Center, 1 LMU Drive, Los Angeles, CA 90045
Sep 24, 1 PM - 3 PM — ends Dec 10, 2022
Loyola Marymount University's Laband Art Gallery this fall offers an unprecedented survey exhibition of painting, photography, sculpture, video installation and augmented reality by artist Luciana Abait, whose striking works shine a light on the issues of environmental fragility and climate change.

"Luciana Abait: On the Verge" includes more than 20 pieces conjuring imaginary worlds that portend global climate catastrophe and show signs of humankind's intrusion on nature. The show opens at 11 a.m. on Saturday, Sept. 17, and runs through Saturday, Dec. 10, 2022.

Abait was born in 1971 in Buenos Aires, Argentina, and immigrated in 1997 to the United States. The artist draws from her own personal feelings of displacement and vulnerability to urge viewers to consider how global warming is wreaking havoc, especially on the lives of climate migrants.

Abait revels in the presentation of incongruities in her vivid landscapes — in color, size, and scale — to convey her ideas. One of her newest pieces speaks to the dire conditions and sense of deprivation we face under unprecedented planetary duress. "Agua," (2021) is a site-specific digital projection of a cascading waterfall that has been shown previously for only a few hours at outdoor festivals. Now, it is installed for the first time inside the Laband Art Gallery as a 20-foot-tall voluminous artifact of nature.

Free Public Programming

Artist's Reception: Saturday, Sept. 24 from 1 to 3 p.m., Laband Art Gallery.

Artist's Lecture + Tour: Friday, Oct. 28, 12:15 to 1:30 p.m.; Talk in Burns 211 followed by exhibition tour in Laband Art Gallery.