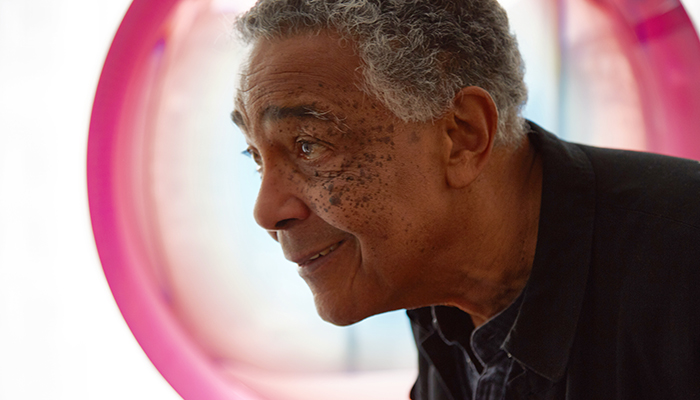 Fred Eversley: Artist Q&A and Film Screening
1200 Getty Center Drive Los Angeles, CA 90049-1687
Oct 05, 4 PM - 5 PM — ends Oct 05, 2022
Artist Fred Eversley has been creating captivating resin parabolas since the 1960s, drawing from his training as an engineer, an early career in the aerospace industry, and a lifelong interest in different forms of energy. His highly polished sculptures made from polyester and acrylic plastics, reflect, transmit and concentrate light, sound, and space. The processes he has developed are unique, incredibly painstaking, and require a high level of skill.



Following a screening of the film Fred Eversley, The Shape of Energy (2022, 11:25 minutes), Eversley joins Rachel Rivenc, Head of Conservation at the Getty Research Institute to explore his work through the perspective of its conservation, focusing on his materials, working methods and views about longevity and legacy.



This program is presented as part of the Getty Conservation Institute's Art in L.A. project, which studies the materials and fabrication processes of LA-based artists since the 1950s and the implications these materials and processes have for conservation. Fred Eversley, The Shape of Energy is the latest film in Art in L.A.'s Artist Dialogues film series. The series engages artists in conversations exploring their art, materials, fabrication processes and working methods, as well as their thoughts on conservation.