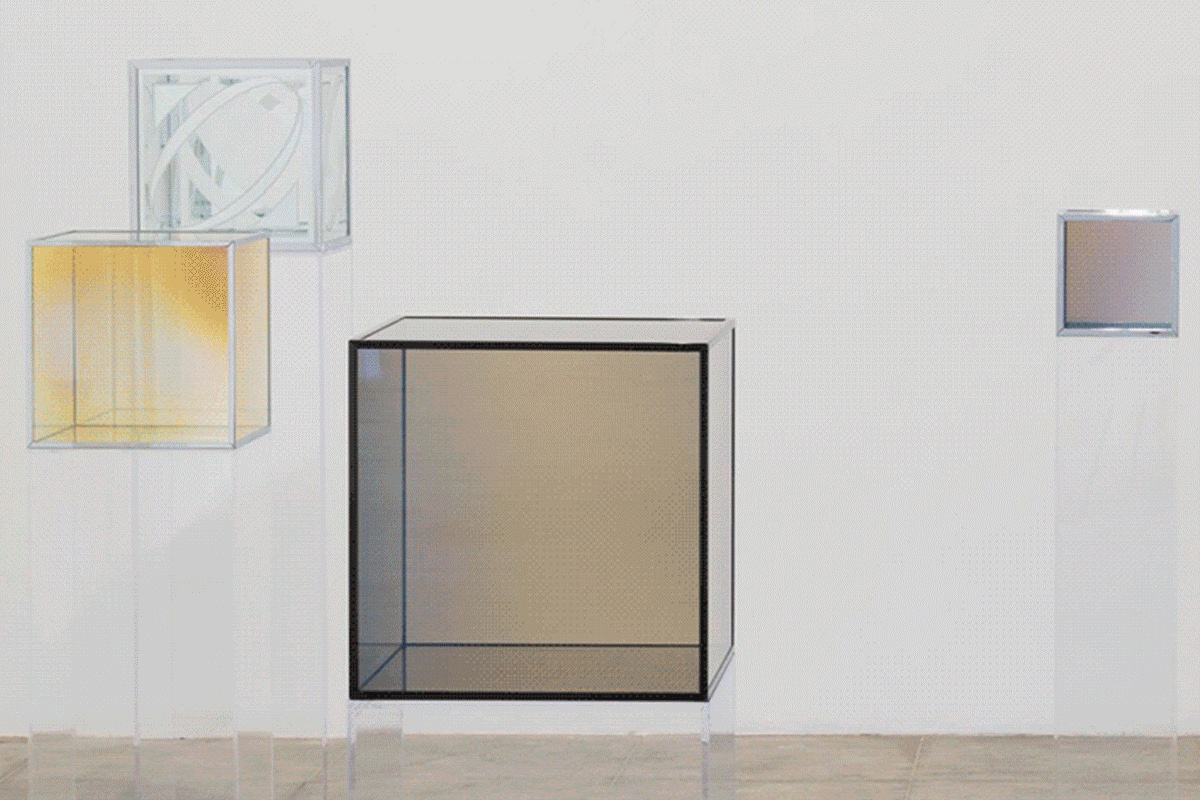 In Conversation: Larry Bell with Hunter Drohojowska-Philp
901 East 3rd St. Los Angeles, CA 90013
Sep 24, 4:30 PM - 6 PM — ends Sep 24, 2022
On the occasion of the exhibition 'Larry Bell & John Chamberlain', please join us on Saturday 24 September for a discussion between internationally acclaimed American artist Larry Bell and art critic and writer Hunter Drohojowska-Philp.
In the first ever exhibition to focus upon Bell and Chamberlain's relationship, their defining dialogue is revealed through a series of iridescent plexiglass sculptures, coated glass cubes, and rare works on paper within the Neoclassical South Gallery in Hauser & Wirth's Downtown Los Angeles complex.
In September 1962, Larry Bell and John Chamberlain met by chance at the famed Ferus Gallery in Los Angeles. Over the following years while both shuttled between the artistic circles of New York and LA, Bell and Chamberlain formed a close friendship predicated upon a mutual penchant for technical innovation, and an intensive cross- pollination of ideas and discoveries.
This event is free, however, reservations are recommended.
www.eventbrite.com/e/in-conversation-larry-bell-with-hunter-drohojowska-philp-tickets-416397765927?utm-campaign=social&utm-content=attendeeshare&utm-medium=discovery&utm-term=listing&utm-source=cp&aff=escb