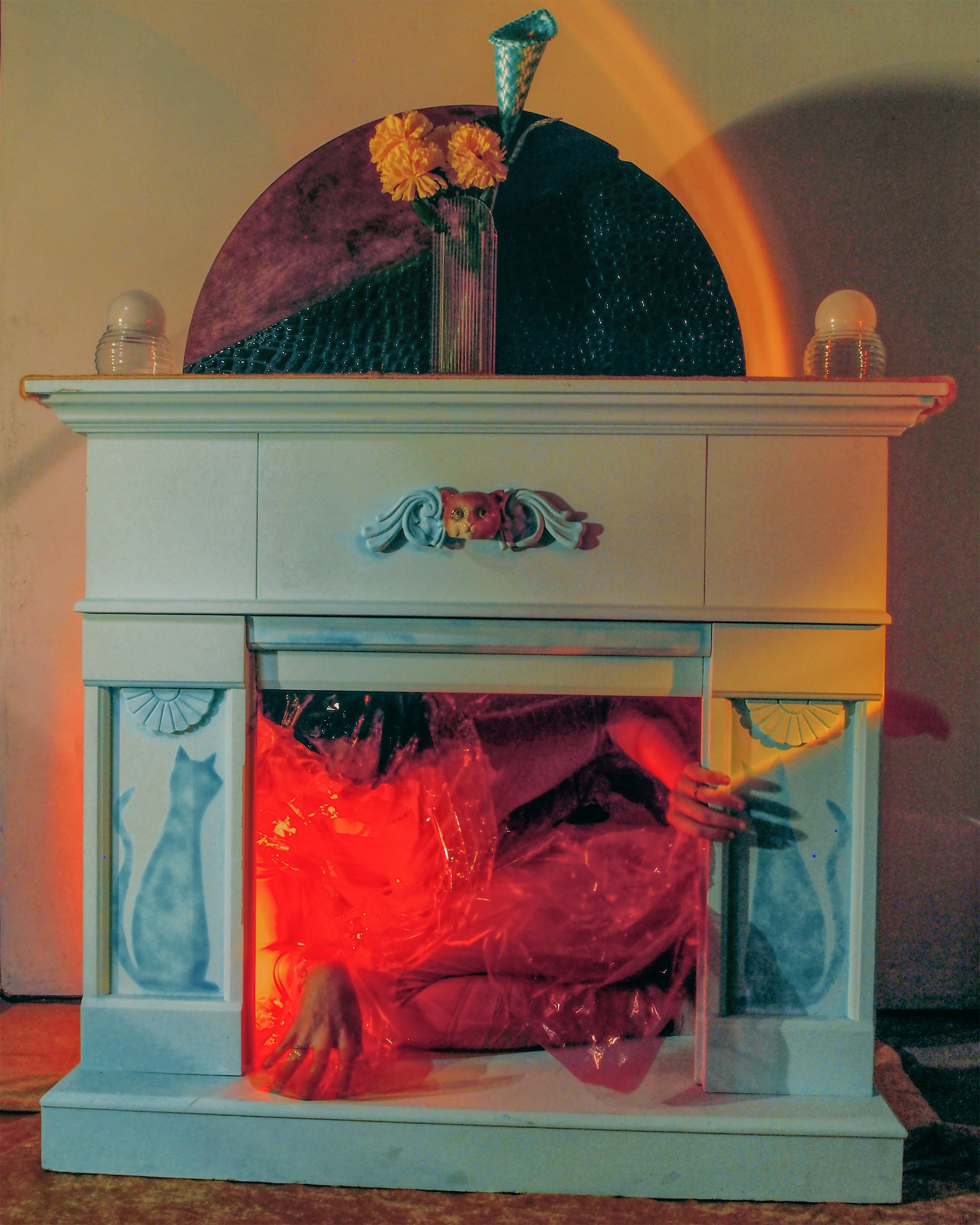 Lesya Godfrey is Hiding From You
3754 N. Mission Road LA, CA 90031
Oct 08, 7 PM - 11 PM — ends Oct 30, 2022
"Hiding From You" is a confession. It is a revelation. It is an invitation.

This photographic body of work utilizes restriction as a means to freedom. Limiting herself to only pre-existing environments and possessions, Lesya Godfrey camouflages herself into her surroundings. Using only the 12 second timer on her camera she runs blindly back and forth to capture raw self-portraits, exposing herself. A one person game of hide and seek.
But what is she revealing? Why is she hiding?

Disappearing implies anticipation of an observer.
Camouflage shields, regardless of a camofleur's primary intention. Whether used by a stalking tiger, a grazing zebra, or a dazzle-patterned battleship: the disguise protects against recognition. It is only used to avoid.

The theme of concealment implies an invisible, stationary subject, but there is captured movement in these images. Staying hidden without further action is engaging in a silent, one-sided siege. "Hiding From You" is taking accountability for passivity- ending the siege.

This is an artist at war with herself, and she wants you to witness.