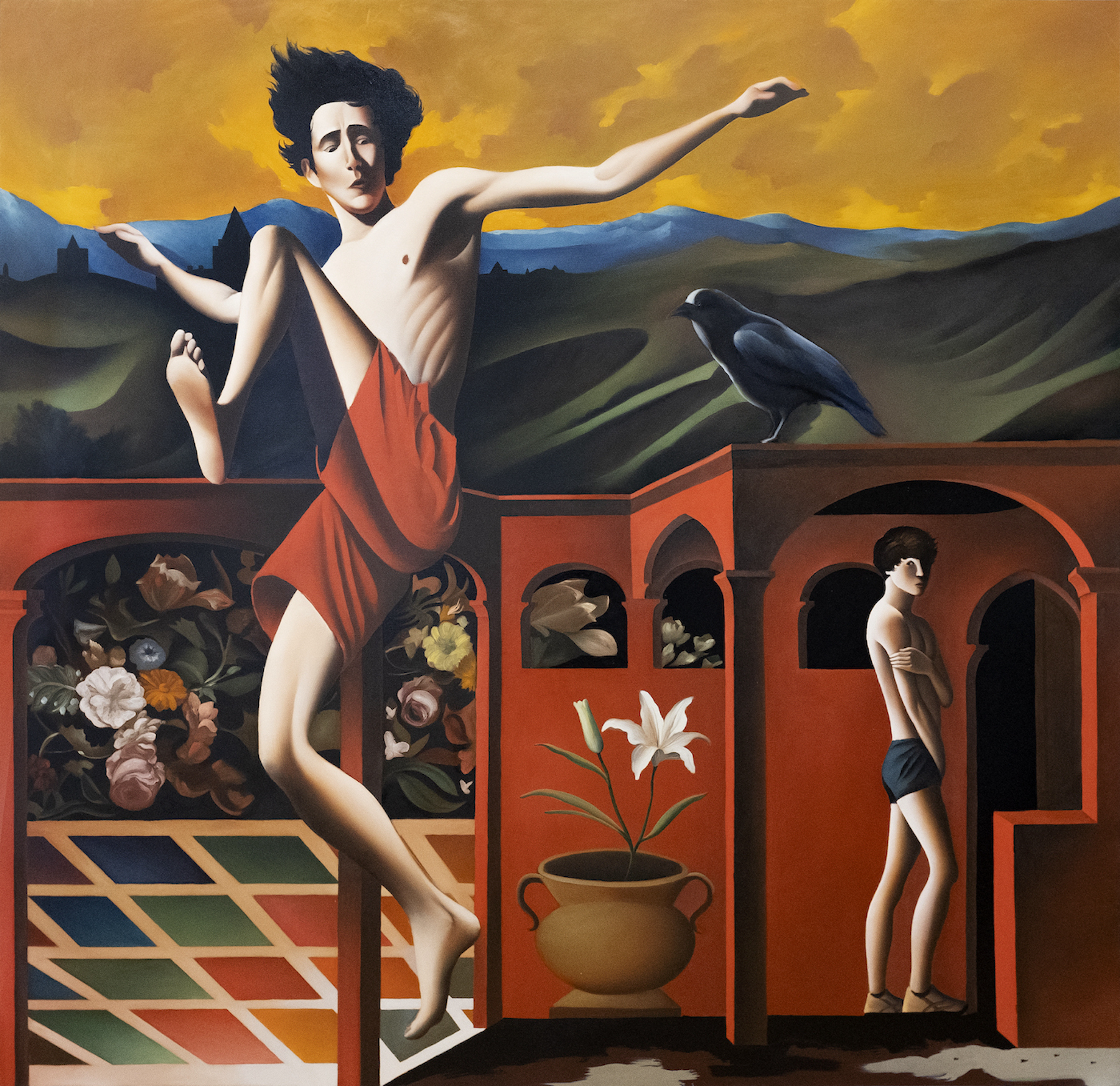 Justin Liam O'Brien: Vespers
2525 Michigan Ave., Santa Monica, CA 90404
Nov 05, 3 PM - 5 PM — ends Dec 17, 2022
Richard Heller Gallery is pleased to present Justin Liam O'Brien: Vespers. This is O'Brien's second solo exhibition at the gallery.

From the Artist:

Vespers

"I came to the idea of vespers speaking to my husband Colin. We were talking about the meaning of the word, an evening prayer service, and how painting can feel like prayer. For me painting is an act of communion with the past, reaching out into space and time. It conjures, brings near that which is far off, makes the imaginary real, brings the dead back to life.

This work reflects an inner truth, something deeply personal and specific to me. I was raised Catholic but no longer practice. My family went to church more for a sense of community rather than hope of salvation. And I wouldn't count myself amongst the faithful now, but I've always been impressed by the gravity and drama of the mass. When I was younger, hearing the bible and going to church instilled reverence, awe, and regard for sanctity within me. Art has that effect on me now. It seems that art and faith dovetail with each other. As I look at these paintings, I feel that reverence coming through. But also like mass, in its opulent robes, censer of incense, tabernacle and altar; I'm impressed and even amused at how over the top they are. I think coming from that place is in part why my practice has shifted towards the contemplation and emulation of classical painting.

This work is about the space between heaven and earth, past and present, hope and doubt. I conceived of these paintings at night and made them at night. They were my vespers in the summer evenings."

~ Justin Liam O'Brien

About the Artist:

Justin Liam O'Brien (b. 1991, Flushing, NY) received a BFA from Pratt Institute, Brooklyn, NY and an AS in Visual Arts from SUNY Suffolk, Selden, NY. Recent exhibitions include Grimm, Amsterdam; Richard Heller Gallery, CA; Galerie LJ, Paris; and Monya Rowe Gallery, NY. O'Brien's work has been reviewed in Juxtapoz, Artforum, and Gayletter, among others. His work is featured in numerous public and private collections, such as The Beth Rudin DeWoody Collection, USA; The Hall Art Foundation, USA; and Fundación Medianoche Cero, Spain. This is the artist's second solo exhibition at Richard Heller Gallery. O'Brien lives and works in Brooklyn, NY.