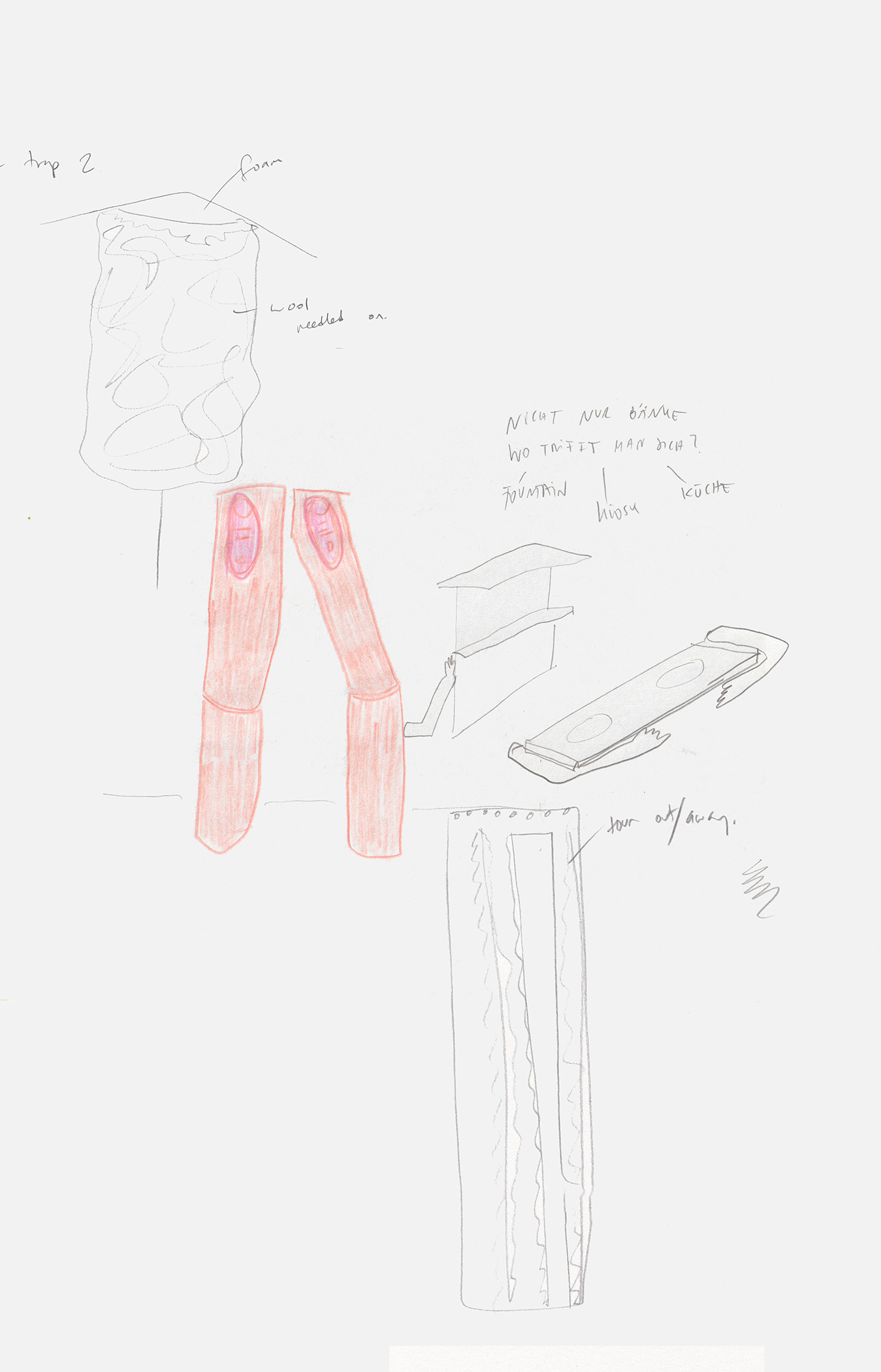 Vienna — Los Angeles Garage Exchange: Maruša Sagadin & Jacqueline Kiyomi Gork
1137 S Cochran Ave Los Angeles, CA 90019
Nov 10, 6 PM - 8 PM — ends Jan 29, 2023
The MAK Center for Art and Architecture is pleased to present the twentieth iteration of Vienna — Los Angeles Garage Exchange: Maruša Sagadin & Jacqueline Kiyomi Gork. Vienna-based artist Maruša Sagadin collaborates with Los Angeles artist Jacqueline Kiyomi Gork. The artists respond to each other's work to develop an exhibition for the Mackey Apartments' Garage Top Gallery.

Sagadin and Kiyomi Gork both present sculptural works— Kiyomi Gork continues their attenuator series of soft sculptures, designed to absorb unwanted sound in a space, but with an architectural focus that interacts with a newly produced series of architectural paper works by Sagadin. A sound element by Kiyomi Gork will also be created in response to the shared environment with Sagadin—fabricated on site and further testing the spatial and symbolic relationship between two- and three-dimensional urbanism.

Sagadin and Kiyomi Gork will engage in a collaborative-method of work-creation and installation. Their shared Garage Exchange project intends to evolve over-time in response to each other's work and the Mackey Apartments Garage Top space.