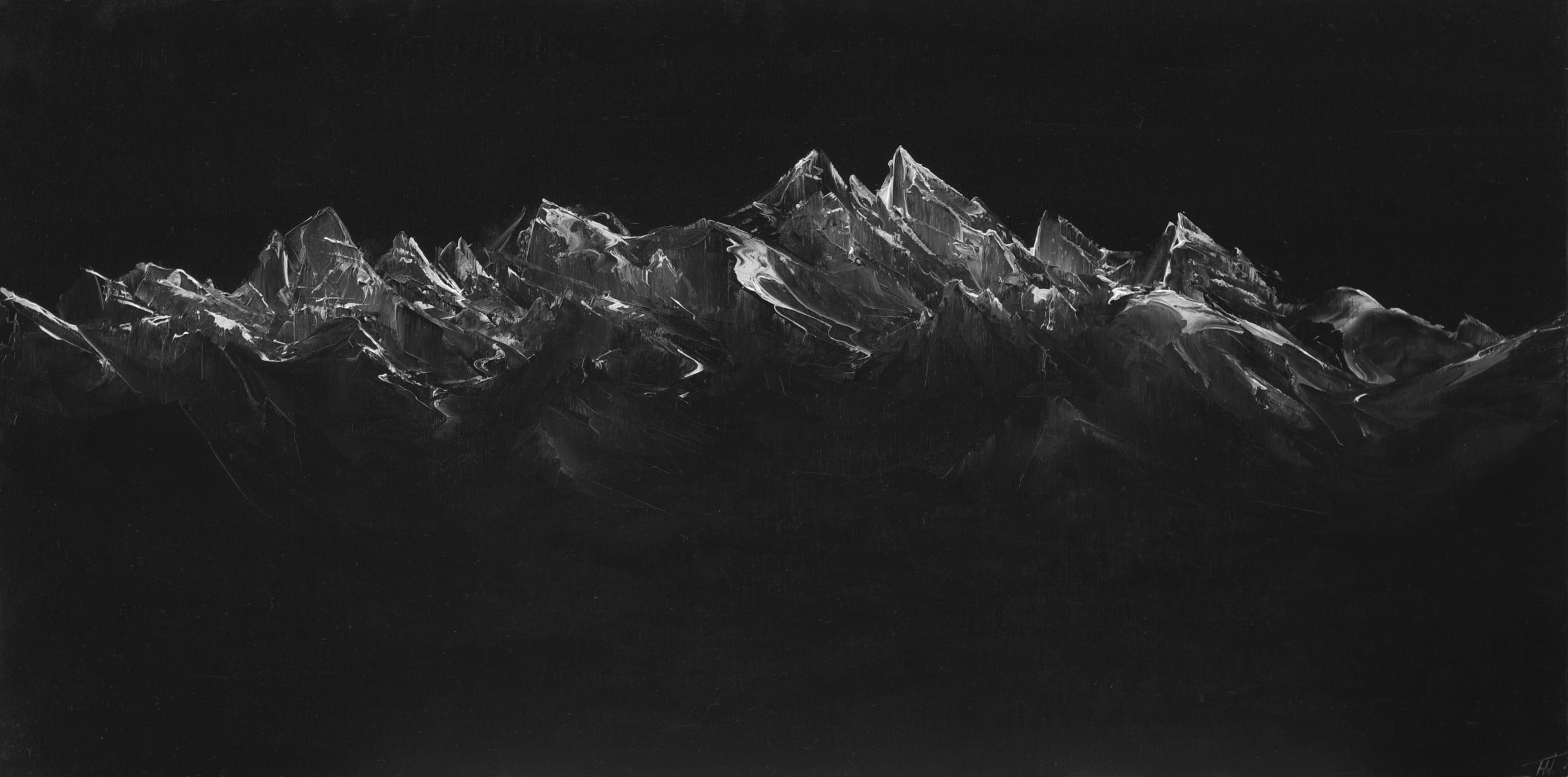 Loci of Enchantment & Concentrations
170 S. La Brea Ave., Upstairs Los Angeles, CA 90036
Nov 19, 5 PM - 8 PM — ends Dec 17, 2022
LAUNCH Gallery is proud to present two exciting and unique perspectives on contemporary landscape painting presented by local artists Deena Capparelli and Todd Carpenter.

Deena Capparelli shares her complete joy and appreciation of her native, natural Southern California with willing viewers ready for an education as well as an adventure. She uses distinct, vibrant colors to portray fantastical gardens under moody skies with haunting backdrops.
Deena Capparelli's narrative of contrived mysterious, earthly places come to life in vivid colorful paintings. Her life- long interests in history of landscape art, gardens, botany, and environmental science informs the artworks. Reflecting on personal experiences, Capparelli's paintings move through the imagined landscape; images evolve as reactive thoughts and responses to the paint on the surface. Conversions of light, atmosphere, and energy show up in formally shaped bars or bands. These elements break the pictorial space as painterly elements bring the background forward and the foreground to the back. A playful sensibility juxtaposes various styles and techniques. Art historical references are woven into each piece, giving shape to the journeys, pleasures, and places.

Todd Carpenter continues his monochromatic exploration of contemporary natural and urban landscapes with oil paint. These meditations are inspired by the recent pandemic and world travels while his deep understanding of light and visual interpretation were honed in Southern California and its spectacular vistas and inspiring light.

These paintings are concentrations: reductions of reality, attempts to extract the essence of what it is like to experience landscapes. With these paintings, I attempt to examine the features that characterize landscapes. The depicted scenes are simplified to emphasize components that are instrumental in invoking their subject, components such as texture and pattern, gradients and shading, or even the angles of lines. These are the characteristics that might cause the infinite parts to settle into a single idea. With these paintings I am looking for the essence that condenses the details into something singular. Ultimately, the unifying element is the viewer: the infinitesimal point at the center of the sphere of perception. The viewer's mind makes the parts of the scene resolve into something meaningful. These paintings merely concentrate on those traits that will help the mind to imagine. Thus these paintings are concentrations.

About the artists
Deena Capparelli is an artist and art educator based in Pasadena CA. She holds a MFA in Studio Art (Drawing and Sculpture) from Claremont Graduate University and BFA in Sculpture from CSU Long Beach. She was a professor of drawing and sculpture at Pasadena City College for 33 years before retiring in 2021.
Growing up in Rancho Cucamonga, when it was mostly an agricultural community, inspired life-long fascination with the physical environment has been a mainstay in her work. Interests in art, environmental science, geography, the history of landscape, garden design, and botany inform her paintings, art installations, and interdisciplinary collaborations with partner Claude Willey. Her artwork has been exhibited nationally in galleries, and small museums since the mid 1980's. Her interdisciplinary work merging, environmental science, geography and art with collectives Moisture, Invisible Trajectories, focused on long term projects in the Mojave Desert and Inland Empire of SO. CA.

Todd Carpenter is a Los Angeles based artist who uses black and white paint to explore the perception of space and beauty. Carpenter's formal education is in science - he holds a MS in Neuroscience from UCSD and a BS in Psychobiology from UCLA - and he brings this background into service when making art. His paintings explore the mechanisms of perception and aesthetics, examining among other things how the depiction of light can impart realism and convey emotion. Like his paintings bridging art and science, Carpenter's career has similarly straddled the two fields, and he has taught subjects ranging from neuroscience and environmental science to photography and painting.