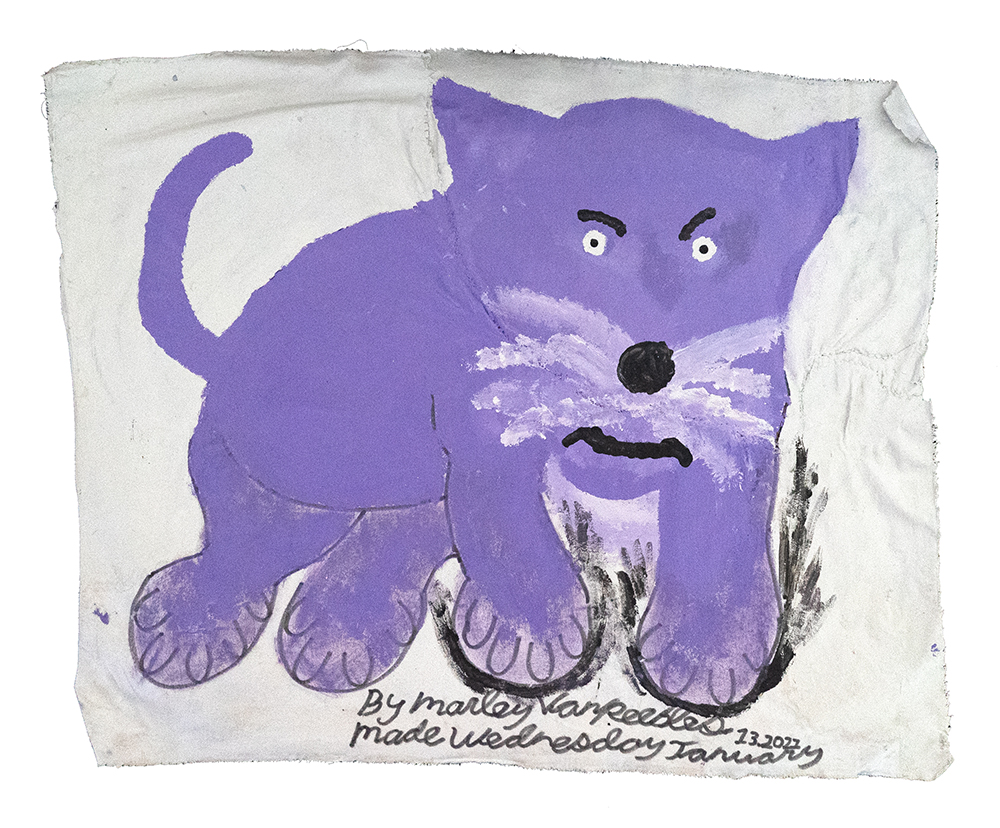 Marley Van Peebles: Days
661 N. Spaulding Ave, Los Angeles CA 90036
Nov 11, 7 PM - 10 PM — ends Jan 08, 2023
Kids don't really come from you they come through you. Similarly Marley's art seems to come directly through him like creative channeling. He doesn't always know where a piece will evolve to. He leaves room for the magic, letting each different work speak to him in its own unique voice. Whether painting, or pen and ink, or even sculpture I'm often surprised at where he starts his work and it's rarely the same. Sometimes it is born from the inside out, while others he may work his way in from the perimeter. His work is uncompromisingly honest. It's daring with a unique sense of humor, its complex and simultaneously primitive. Often the creatures he creates are both endearing and ferocious. Marley can't turn water into wine. But like his grandfather Melvin Van Peebles he sees the beauty in the everyday. Often repurposing the familiar and discarded, literally turning found objects into high art. A cardboard container becomes a textured canvas. An old photo finds its way into a multi layered media college. Even his grandpa's favorite faded Corduroy trousers become chic high water cut offs worn by Marley as body art. As a parent I never really wondered what Marley would be as an adult... Like his art, Marley just IS.
- Mario Van Peebles
HVW8 Gallery Los Angeles is pleased to present "Days" 2020 - 2021, a solo exhibition from emerging artist Marley Van Peebles, with an opening reception on Friday, November 11 from 7-10pm. "Days" marks the second collaboration between Van Peebles and HVW8 Gallery, and the first time the artist will have a solo exhibition in Los Angeles.
In "Days", the artist explores materials and themes discovered, collected and consumed during his time in isolated states of the pandemic. Through an immersive installation we journey along the depths of imagination and spirit, emotion and existence.
For more information please contact
info@hvw8.com
Marley Van Peebles (b. 1998, Los Angeles) lives and works in Los Angeles. He received his BFA from the Parsons School of Design, The New School in 2020.