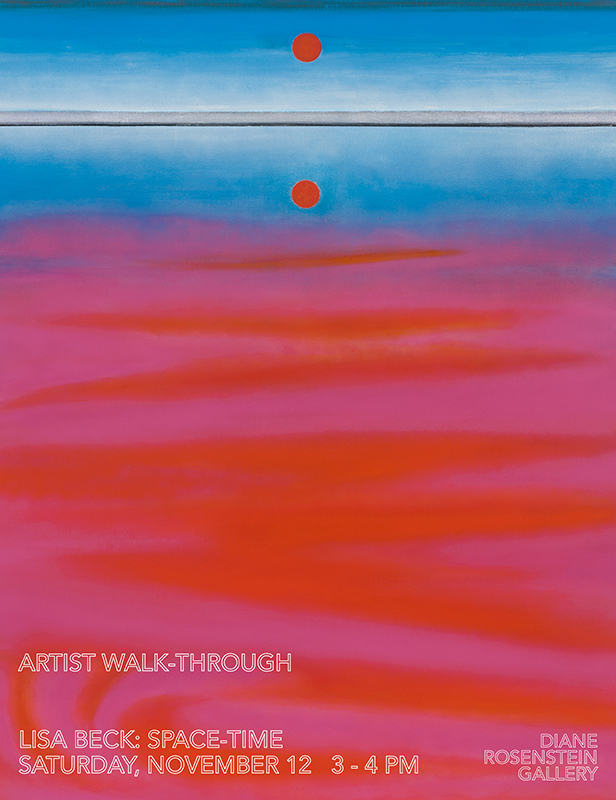 Artist Walk-through Lisa Beck: Space-time
831 N. Highland Ave Los Angeles, CA 90038
Nov 12, 3 PM - 4 PM — ends Jan 07, 2023
On Saturday, November 12 from 3-4 pm, Lisa Beck will lead visitors on a walk-through of her exhibition. The artist, who is based in Brooklyn, has shown her work extensively for the past 40 years in New York and Europe.
We are honored to host Lisa Beck's inaugural exhibition in Los Angeles. Please join us to welcome her and learn more about her work.
This special event is free. Please email
info@dianerosenstein.com
to RSVP.