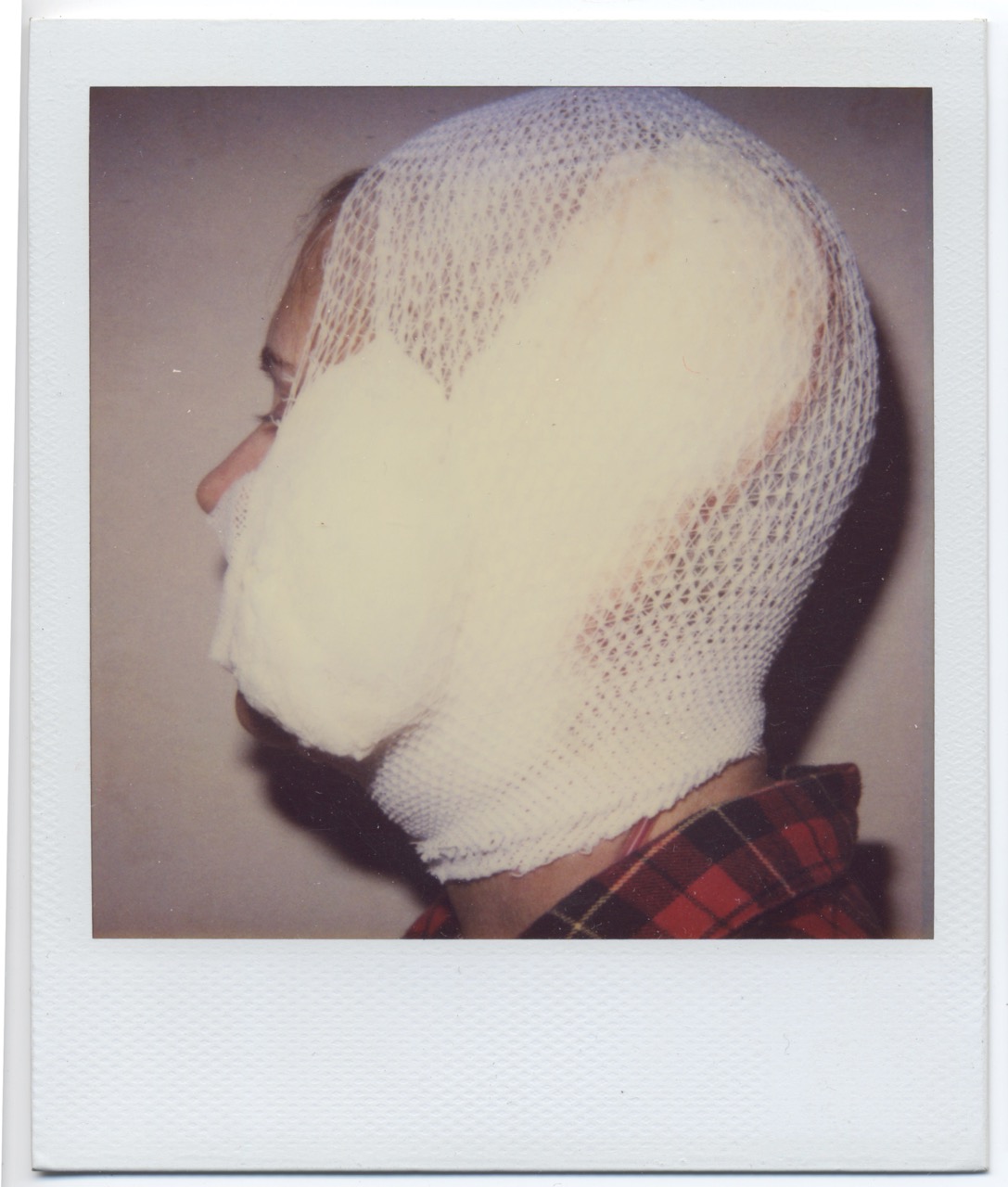 Genesis Breyer P-Orridge and Karlheinz Weinberger: Something Came Over Me
2601 Pasadena Ave, Los Angeles, CA 90031
Nov 12, 5 PM - 8 PM — ends Dec 17, 2022
As It Stands is pleased to present "Something Came Over Me", a selection of works from the photographic archives of Genesis Breyer P-Orridge and Karlheinz Weinberger.

Named after a 1980 A-side by pioneering industrial music collective Throbbing Gristle, of which Breyer P-Orridge was a founding member, "Something Came Over Me" places into dialogue the photographic residue of two queer lives lived on society's fringes. Weinberger is celebrated for the images he began capturing in 1958 of foppish teen rockabilly rebels from his native Switzerland known as Halbstarken, a term which literally translates to "half-strengths." It is less widely known, however, that the photographer was a quiet but active participant in the post-war era's burgeoning gay porn scene. While for decades sharing a flat with his mother in Zürich and working a day job in a Siemen's warehouse, Weinberger captured the nude and semi-nude likenesses of hundreds of working-class boys and men who he picked up around town, beginning in 1948 to contribute some of these photographs to the pornographic magazine Der Kreis under the simple mononym "Jim." To read Weinberger as a voyeur of these subcultures is to miss the point. Though he never appears in his own images, Weinberger's implication in the alternative lifestyles of his bikers, rockers, and workaday laborers surfaces at the level of his subjects' nonchalant physicality—a knowing glance, a relaxed pose, or a casual erection.

Conversely, in the polaroids and collage on display here, Breyer P-Orridge took h/erself as a subject, laying bare the grotesque beauty involved in transformation. An early adopter of extreme body piercing and scarification, s/he started practicing "sex magick," a form of devotional practice involving body fluids and states of arousal, in the late 1970s while living in a series of London squats. After meeting he/r future partner Lady Jaye while visiting a New York BDSM dungeon in 1993, Breyer P-Orridge pushed this bodily alchemy even further with the Pandrogyne Project, a nearly-two decade long mutual transformation in collaboration with Lady Jaye. Multiple polaroids in "Something Came Over Me" depict Breyer P-Orridge in the midst of recovery from the nearly $200,000 in cosmetic surgeries s/he and Lady Jaye underwent in order to appear as much like each other as possible. In these singularly unique, magically-charged polaroids, Breyer P-Orridge revels in the extreme nature of h/er commitment to h/er chosen counterpart.

Writer and subcultural scholar Lucy Sante's sensitive description of Weinberger as an "erotically-invested loner for whom no division exists between experience and memory" speaks to the power of the drives to destroy any boundaries blocking their fulfillment. Presented together here as vital documents of subcultures from distinct places and times, Weinberger and Breyer P-Orridge's photographs summon a queerness that pushes beyond sexuality, gushing forth into social experience writ large.

Karlheinz Weinberger (b. 1921 in Zurich, Switzerland; d. 2006 in Zurich, Switzerland) worked for much of his life as a warehouseman at the Siemens factory in Zurich, Switzerland, dedicating himself to photography in his spare time. Self taught, Weinberger rarely exhibited his photographs until his discovery during the final years of his life. Posthumous exhibitions include Museo Nacional del Romanticismo, Madrid; Situations, New York, NY; Maccarone, New York, NY; Venus Over Manhattan, New York, NY; and The Walker Art Center, Minneapolis, MN.

Genesis Breyer P-Orridge (b. 1950 in Manchester England; d. 2020 in New York, NY) is best known a founding member of musical groups Throbbing Gristle and Psychic TV. S/he began the Pandrogyne project in the early 2000s with nurse, dominatrix, and performance artist Lady Jaye Breyer P-Orridge, in which the duo outwardly assimilated themselves into a single person. S/he has exhibited at Pioneer Works, New York, NY; The Institute of Contemporary Art, Philadelphia, PA; Tate Britain, London, UK; Deitch Projects, New York, NY; the Andy Warhol Museum, Pittsburgh, PA; The Serpentine Galleries, London, UK; MoMA PS1, New York, NY; MASS MoCA, North Adams, MA; and The Rubin, New York, NY.