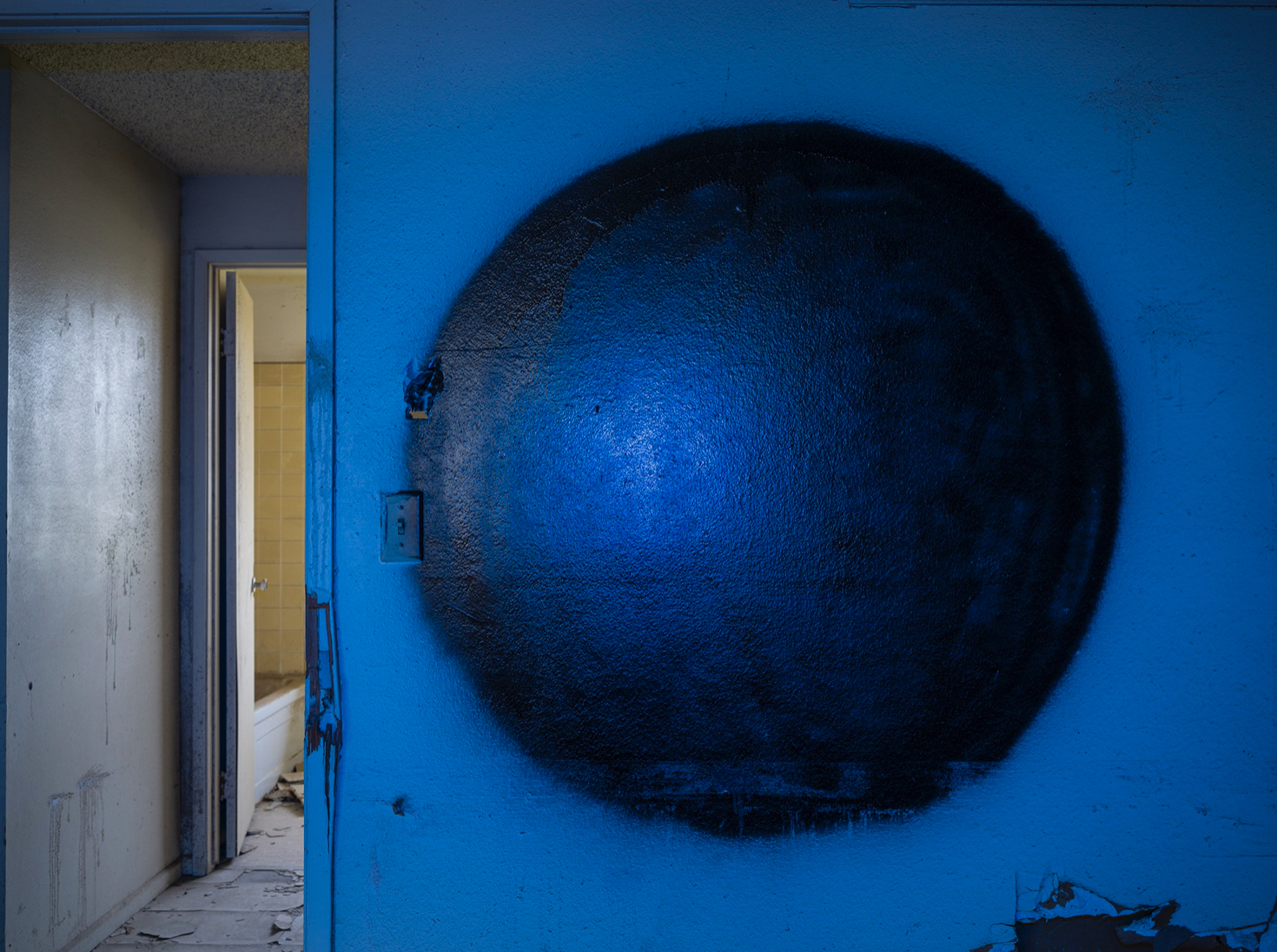 John Divola artist talk in conversation with Michael Slenske
7503 Sunset Boulevard
Nov 19, 3 PM - 4 PM — ends Nov 30, 2022
November 19th John Divola in conversation with Michael Slenske @ AFP
3pm

Curator and Critic Michael Slenske in dialogue with photographer John Divola featuring his new body of work currently exhibited at AFP.
Divola photographed the abandoned housing area at the decommissioned George Air Force Base in Victorville, California. We are shown scenes of dereliction – crumbling walls revealing layers of paint and plaster, in which Divola's gestural interventions in the form of painted shapes offer a surprising scenarios. Here, Divola captures the tension between what is staged and unstaged, creating highly formal abstractions where specificity and site is suspended transporting us to an otherly time and place. The work speaks to a Surreal archeology and archive.