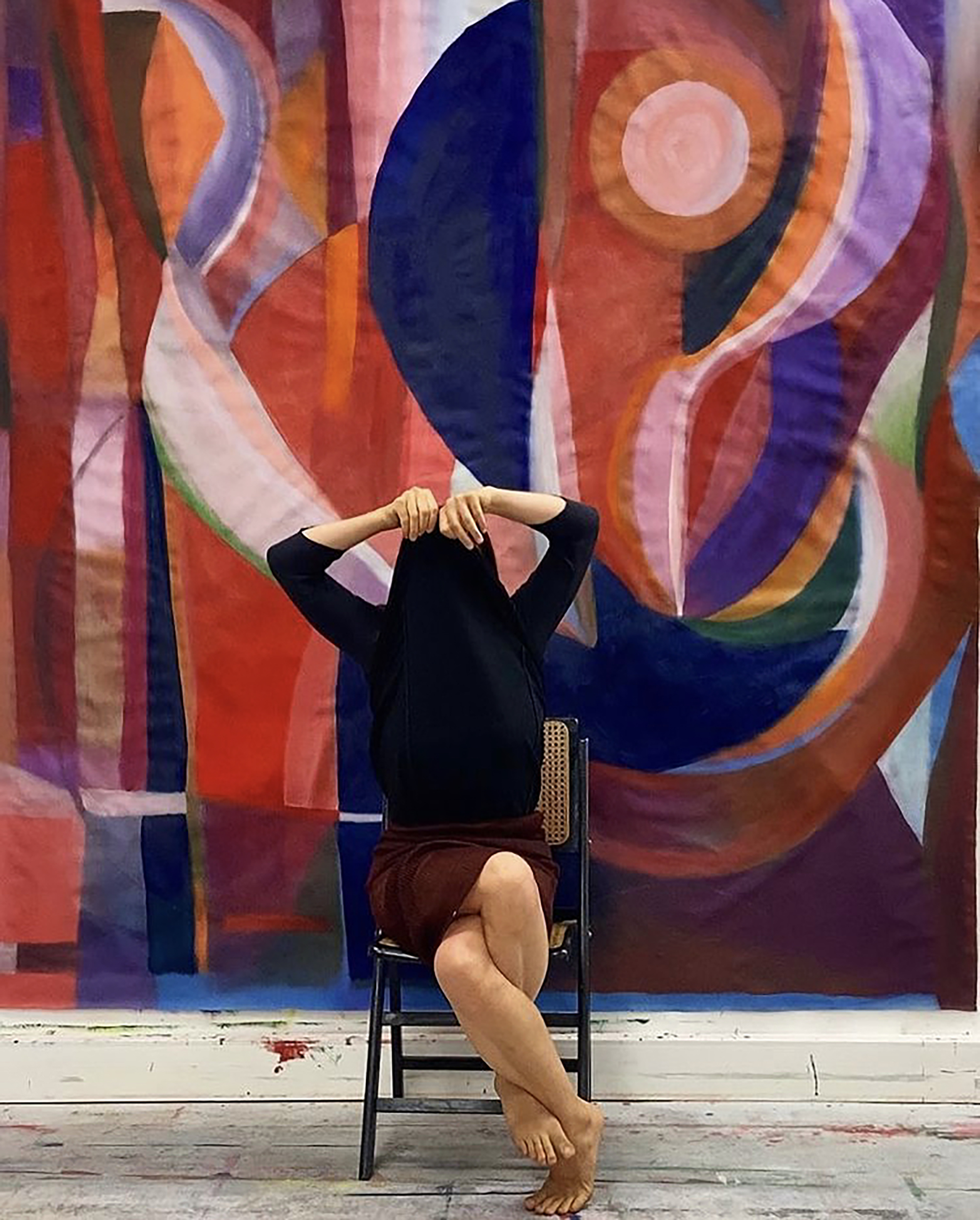 CAROLINE DENERVAUD: Randome Walk
1923 South Santa Fe Avenue, Suite 100 Los Angeles, California 90021
Nov 19, 5 PM - 8 PM — ends Jan 14, 2023
Random Walk is artist Caroline Denervaud's debut solo exhibition in Los Angeles. It features her latest work on canvas and on paper.

Based in Paris, Denervaud is seen as a mid-career contemporary artist, who was born in Switzerland in 1978. Her education and background includes contemporary dance, fashion and fine arts. Originally fully devoting herself to dancing, an accident put a dramatic end to her career. It is through this painful experience that she found salvation in integrating dancing movement into her art practice.

Denervaud's work is movement-heavy and relies on a complete immersion in emotions. Dancing was Denervaud's passion, her first way to express herself. Her body is the best creative tool. She began to move (dance) on large-sized papers and record the movements on video. On the ground, lying on the canvas, the artist moves on a surface that records the rhythms. The traces keep some contours of a human presence in motion, translated into a sensitive geometry. She adds ink to make the trace visible so it could be visually remembered. The pronounced lines with an organic softness mimic the natural curves and motions of her body. Color came later. This process stirs awake a long- standing anthropocentric tradition, articulating a conception of the world from the proportions of a singular figure. The self. From the Renaissance's Vitruvian Man to Modernism's Modulor, these icons of engineering created new eras by advocating for their anatomies as reference points.

At times humorous, deviant yet charming, Denervaud's work is thought provoking; her gentle movements in one's memory. The process of her work is as significant as the outcome.

Denervaud's work is part of art prominent collections in Europe and America. Over the years, she has had numerous solo and group exhibitions. She has also participated in multiple art fairs in France, England and USA. Random Walk is her debut solo exhibition in the US with Simard Bilodeau Contemporary in Los Angeles.