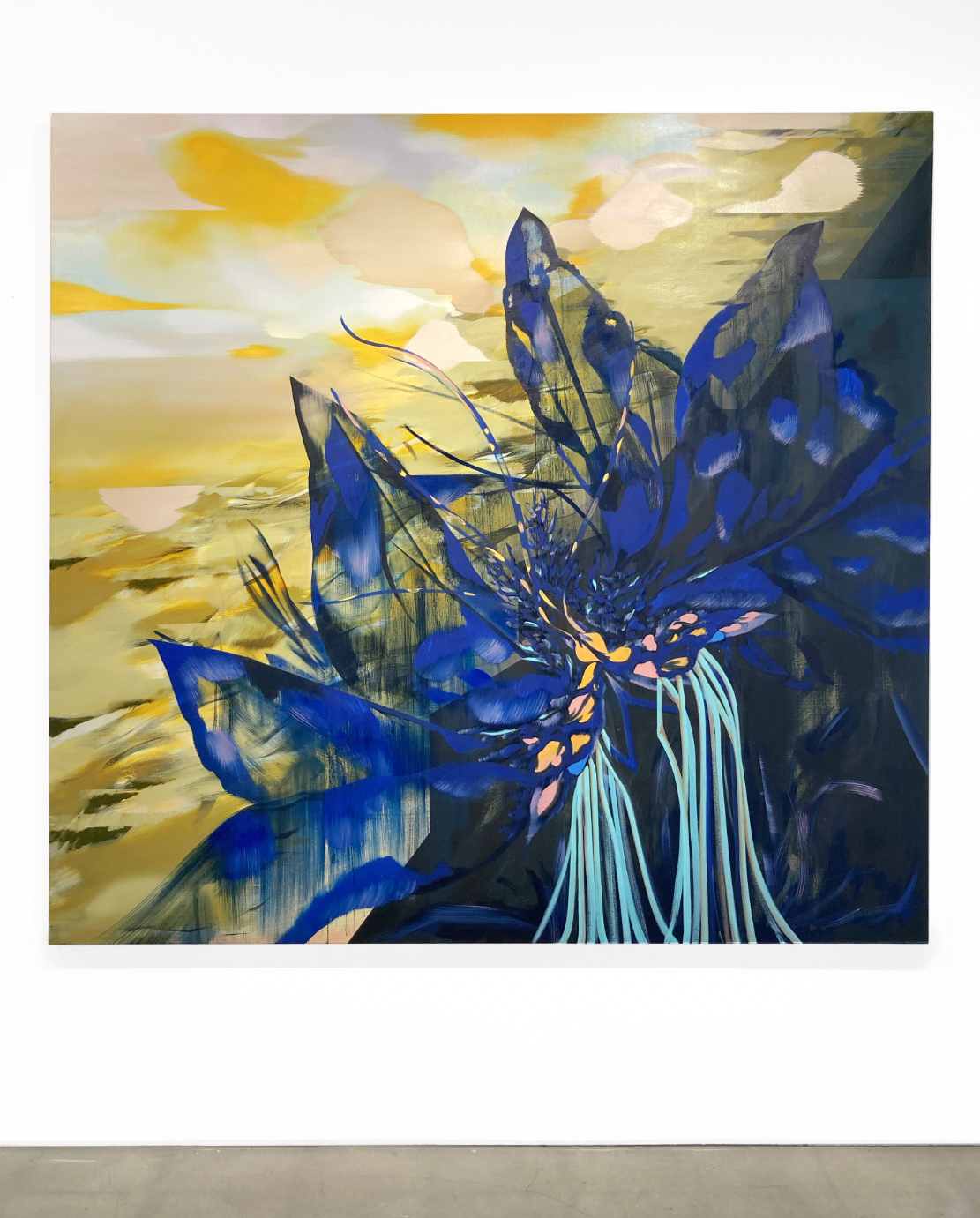 Rough Growth: Min Baek and Annette Hur
929 Cole Ave, Los Angeles, CA 90038
Dec 09, 5 PM - 7 PM — ends Jan 30, 2023
Helen J Gallery is excited to present Rough Growth, a two-person exhibition of works by Min Baek and Annette Hur.

Baek and Hur's paintings are sharpened like instincts, formed in the swelling currents of abstraction and biology. Stains, washes, streaks, and splinters aggregate on their surfaces — records of shared visceral reactions. Baek's granular marks feud and cooperate, suspended in vaporous climates, while in Hur's dense undergrowths, tissue feverishly dissolves and reconstitutes into time-lapses of life cycles. Everyday existence is underpinned by adaptation, spurring Baek and Hur to maneuver around habitual metaphors and taxonomies, freely merging animal, vegetable, mineral, and personal.

Min Baek was born in South Korea, and lives in Philadelphia. Her work has featured in a solo exhibition at Spectrum Gallery, and group exhibitions at Group CHJ Project, Skylab Gallery, New Works, Youngen Museum, Gummies Gallery, and Viridian Artists. Baek is an MFA candidate at the University of Pennsylvania, and holds a BFA from the School of the Art Institute of Chicago.

Annette Hur was born in South Korea, and lives in Brooklyn. Hur's work has been featured in solo exhibitions at Hesse Flatow, UNIT London, Gavin Brown Enterprises, Apollonia Annex Residency, Heaven Gallery, and Chicago Artist Coalition, and two-person exhibitions with C24 Gallery, Boundary, Regular Normal, Assembly Room, K&P Gallery, The Hole, Shin Haus, and Devening Projects, among others. Hur received an MFA from Columbia University (2019), a BFA from the School of the Art Institute of Chicago (2015), and a BA from Ewha Women's University (2008).