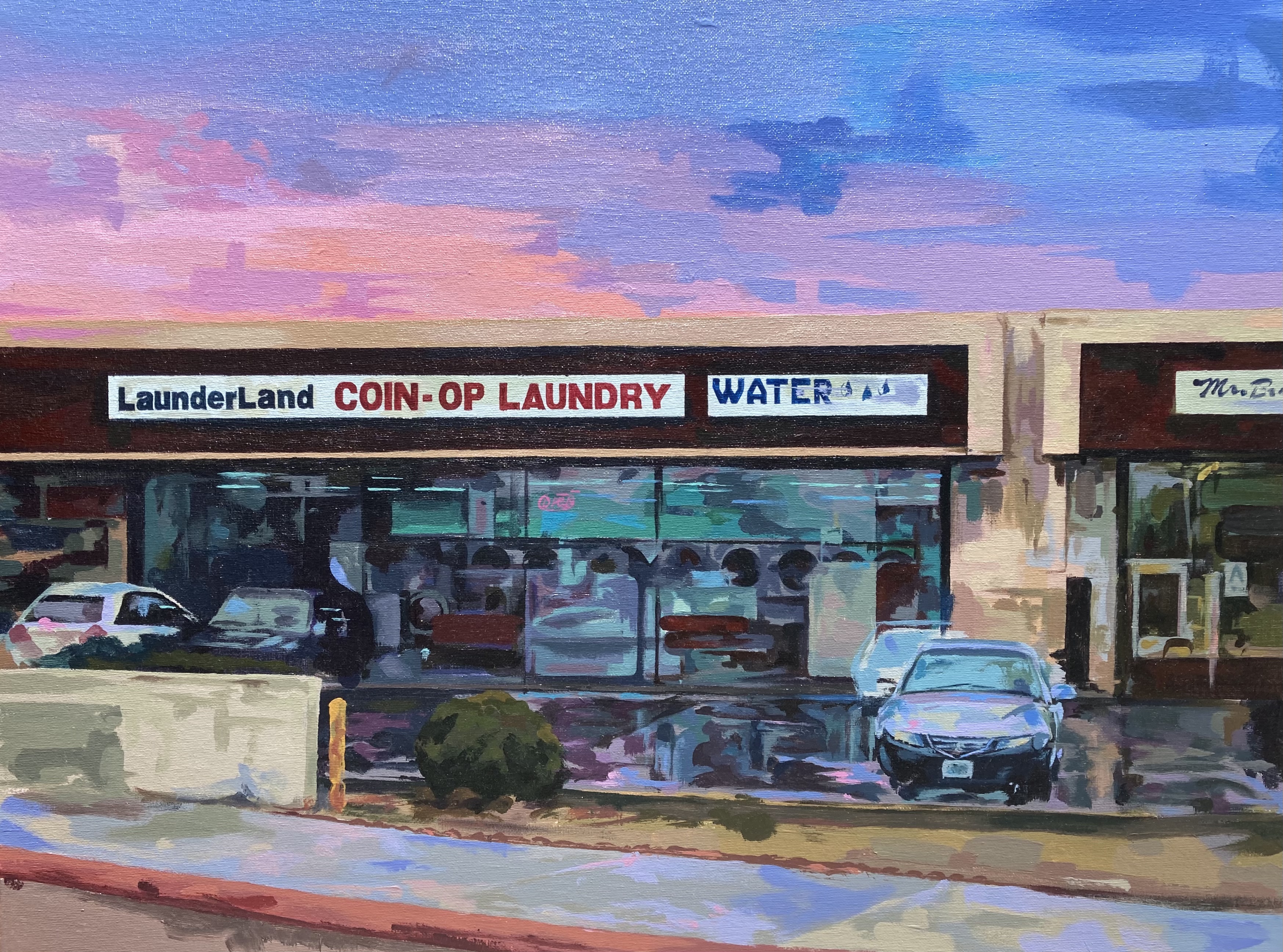 Los Angeles, I'm Yours.
338 S. Ave 16, Studio A4, Los Angeles, CA 90031
Jan 14, 1 PM - 4 PM — ends Jan 30, 2023
The vibrant and diverse city of Los Angeles is set to be the star of the show at IDOLWILD Gallery's upcoming group contemporary art exhibition, "Los Angeles, I'm Yours". This visual showcase will capture a rhapsodic ode to the City of Angels. It will be an opportunity for both established and emerging artists to showcase their visions and to share their perspective on the city we call home. From iconic neighborhoods to notable events and personalities, these works will celebrate the rich cultural tapestry of Los Angeles. Participating artists include Kathy Aoki, Ashley Chafin, Elif Karakoc, Julika Lackner, Elliot Bamberger, Marisa Rodriguez, Erica Goebel, Joséphine Wister Faure, Calvin Leonard, Ed Moza, Lindsey Warren, Monica Orozco, Robin Bell, Olivia Fougeirol, Sarah Bereza, Robert 'ArtRacc' Clemons, and Laura Gilmore.
What began as a "Call for L.A. Art" has become a unifying plethora of medium. Upon arrival, patrons will be greeted by a variety of personal journeys from both native Angelenos and artists who've found Los Angeles as a subject. With their melancholy photographs, Elif Karakoc and Robin Bell romanticize boredom and tune into blocks of color and graphic environment. North Bay artist Kathy Aoki conceptualizes satirically with her futurist L.A. 'Gwen Stefani / Harajuku Girls' burial map and video trailer from Gwen Stefani Grand Burial Exhibition (2009 – 2016). These mixed media works were part of the "Museum of Historical Makeovers" series. Many believe the foundation of good landscape painting is observation. Lindsey Warren, Marisa Rodriguez, and Julika Lackner collectively embody this sentiment capturing the essence of neighborhoods and their seasonal color palettes that warrant local residency.
The "Los Angeles, I'm Yours" exhibition will take place at IDOLWILD Gallery from January 5th to January 30th, 2023. Opening Reception takes place Saturday, January 14, 2023 from 1pm to 4pm. The gallery will be open Thursday through Saturday from 1pm to 4pm, and by appointment beginning January 5th. The gallery is located  at 338 S. Avenue 16, studio A4, Los Angeles, California 90031. Admission is free with plenty of parking on premises. For more information about the exhibition, please visit the gallery's website
www.idolwild.com
or contact via email
mailto:info@idolwild.com
IDOLWILD is a unique artist-run gallery space dedicated to Contemporary Art and Design in the heart of Los Angeles' Lincoln Heights district. Founded by artist and visual designer H. Micke Nelson Tong, this creative platform nestled in the Keystone Art Space building presents solo and group exhibitions, installations, and public performance.