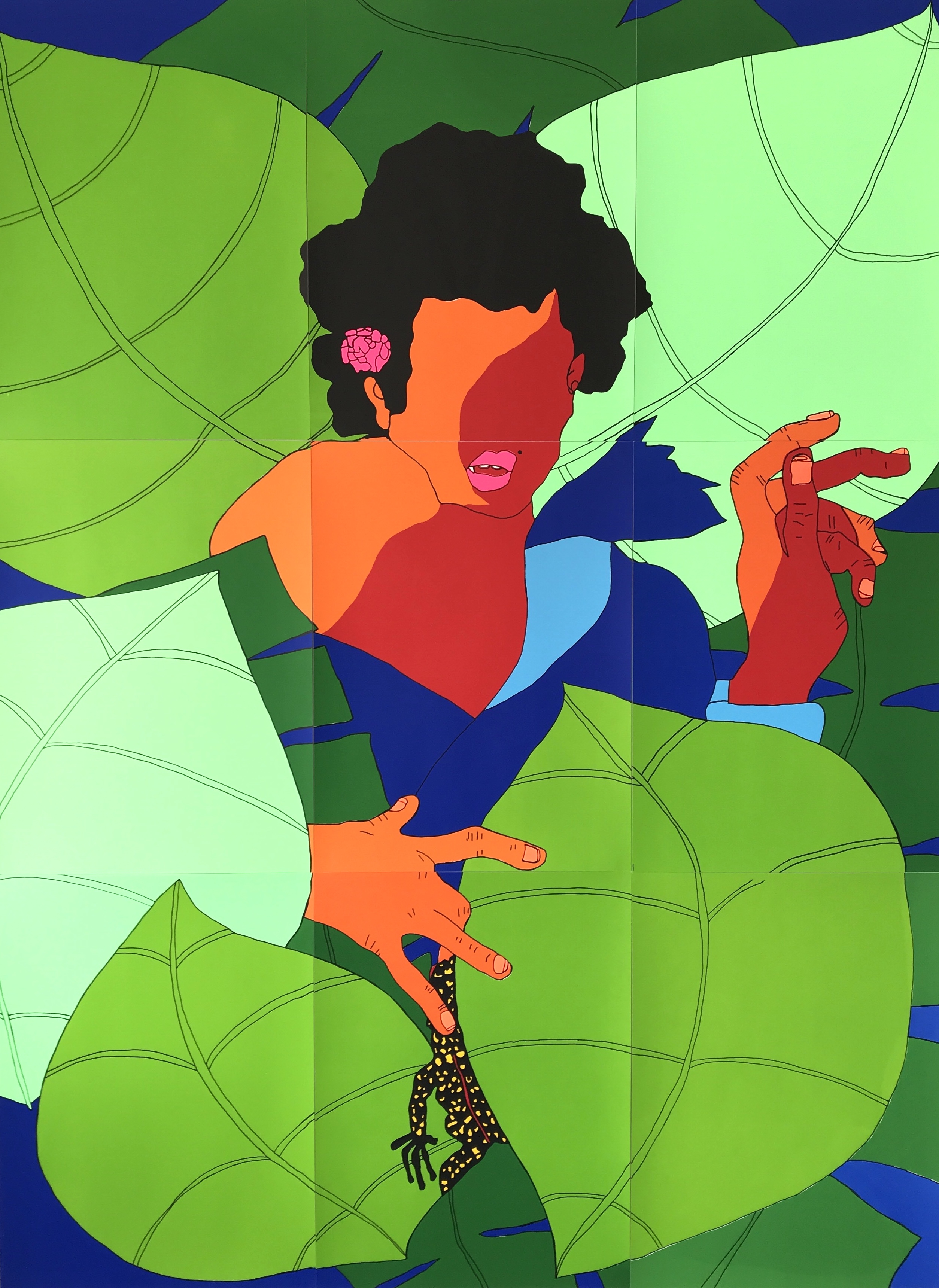 Françoise Sémiramoth: Color as a Territory
2525 Michigan Ave E3, Santa Monica, CA 90404
Jan 14, 6 PM - 9 PM — ends Mar 11, 2023
FRANÇOISE SÉMIRAMOTH: Color as a Territory
January 14 - March 11, 2023
Artist Françoise Sémiramoth is now living in Marseilles, France but is originally from Guadeloupe, where she was inspired by the history and vivid colors on the island. She uses flat color and stylized shapes as her vocabulary, seeking to eliminate all traces of brush and gesture. Sémiramoth sought to create shadow without darkness and began reinterpreting Caravaggio's compositions, using her own bright palette and infusing the works with the identity and history of the Guadeloupean people.