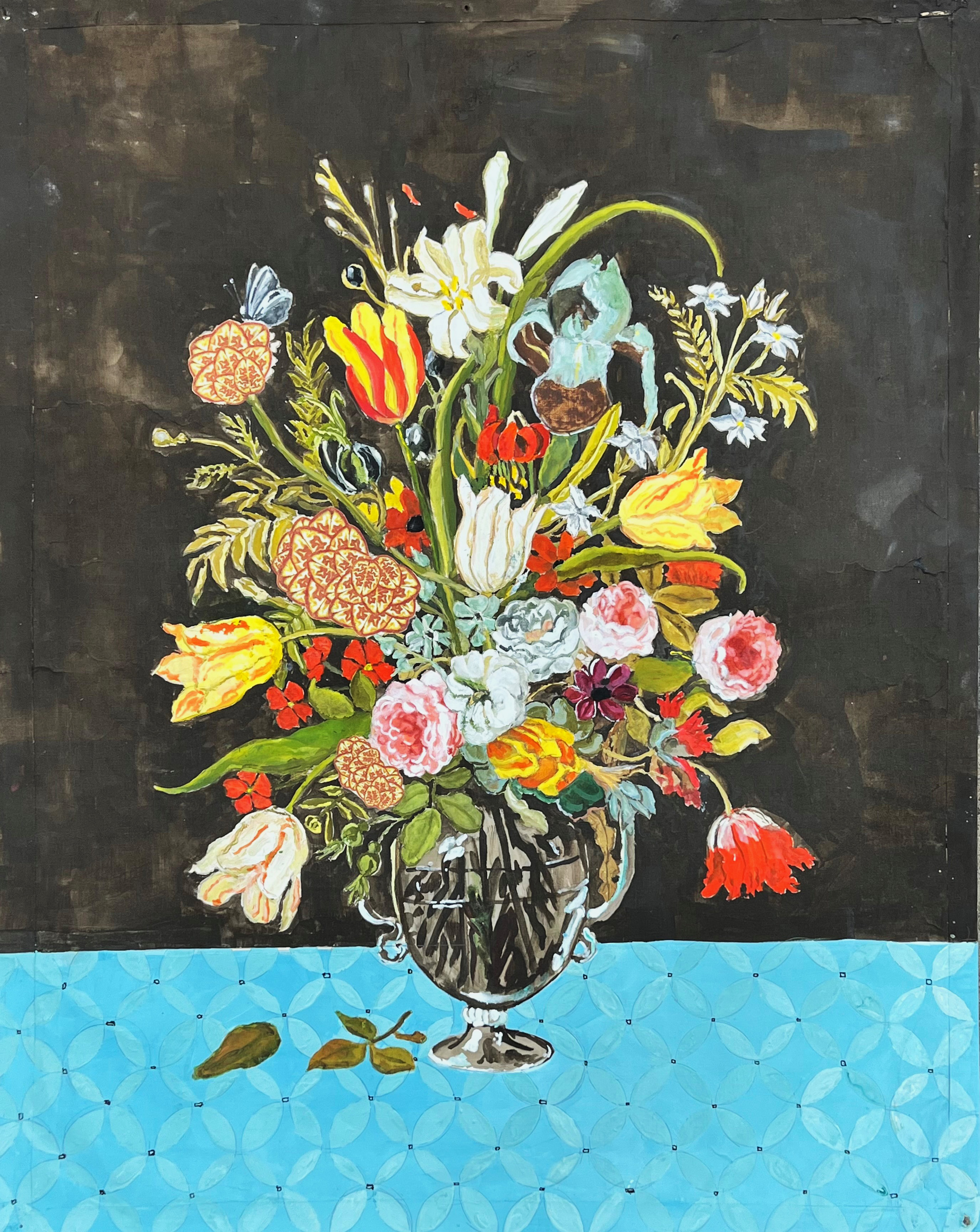 Inside - Out: Katherine Sherwood and Cynthia Ona Innis
2176 Pacific Ave, Long Beach, CA 90806
Jan 28, 2 PM - 5 PM — ends May 28, 2023
Xela Institute of Art is delighted to present Inside - Out Katherine Sherwood and Cynthia Ona Innis
Opening 2pm-5pm, Saturday, January 28, 2023 - Sunday, May 28, 2023. 2176 Pacific Ave, Long Beach, CA, 90806
Xela Institute of Art is pleased to announce the opening of the exhibition Inside - Out, which interlaces the works of San Francisco based artists' Katherine Sherwood and her mentee, Cynthia Ona Innis. Opening Saturday 2pm-5pm, January 28, 2023, the exhibition will be on view at Xela Institute of Art through Sunday, May 28, 2023.
Katherine Sherwood (b. 1952) New Orleans, Louisiana, received her B.A. from University of California, Davis and M.F.A. from San Francisco Institute of Art. In addition to her art practice, Sherwood was a professor at UC Berkeley where she mentored Cynthia Ona Innis. It was also during Sherwood's time as a professor when she endured a cerebral hemorrhage, leading to partial paralysis of the right side of the body - including Sherwood's 'dominant' right hand. Adamant to continue her work, Sherwood learned to use her left hand, while simultaneously becoming acutely aware of the absence and erasure of disabilities throughout art history. Intimately connecting her disability to her work - and to art history in the larger context - Sherwood reuses the MRI scans of her brain to replace the faces on figures and petals on flowers. Shown within the Brain Flowers Series vibrant bouquets of flowers, there is the display of the interior human anatomy, the cerebrum. Taking inspiration from Northern European female artists, whose paintings of flowers were bound in rich symbolism - particularly mediating the beauty of flowers with the impermanence of pleasure and of life. Sherwood, works with her non-dominant hand in reconnecting to the histories of these female artists, which in her own words is a, "speaking back to, critiquing and intervening in the art histories that have ignored and devalued," while simultaneously interweaving her interior experience in, "a neuroplastic process of connecting with myself; in painting every day with my non-dominant hand I am physically growing nerve connections in my brain and body."
Sherwood's work is multifold. With a heavy layering of mediums, textures, art historical references, representation, and her own personal experience with disability - balancing Sherwood's own interior fabric upon the work's tiered outer surface.
Cythia Ona Innis (b. 1969), San Diego, California. Innis received a B.A. at University of California, Berkeley and a M.F.A. from Mason Gross School of the Arts Rutgers University. "Cynthia's exhibition history with my gallery began 16 years ago with a show that received a wonderful review in the Los Angeles Times…Cynthia's paintings are made with acrylic paint and evolve through a series of process and manipulation. Taken from her experiences in nature, the imagery is constructed with elements inspired by the natural environment and transformed into abstraction," says Walter Maciel. Cynthia Ona Innis' work fragments the landscape, breaking down the finite details, as though one is recalling it through a pieced, abstracted, memory. Each piece, stained, dyed with a light wash of acrylic paint on fabric. Sewn, stretched, disjointed, and adhered together with a rumination and pensiveness. Mediating the interior, introspection, and the exterior rhythm of the surrounding world - inside and out.
Xela Institute of Art is a new kunsthalle in Long Beach that aims to support a wide breadth of artists from the contemporary art world. Xela is a kunsthalle-style exhibition space that features work from emerging to established contemporary artists, as well as hosting artist residencies and educational programs.
For more information and to view the exhibition, please visit xela.art or email
info@xela.art
. Xela Institute of Art hours: Thursday-Sunday, Noon-5pm, for the duration of the exhibition, closing May 28, 2023
Contact
info@xela.art
for more information