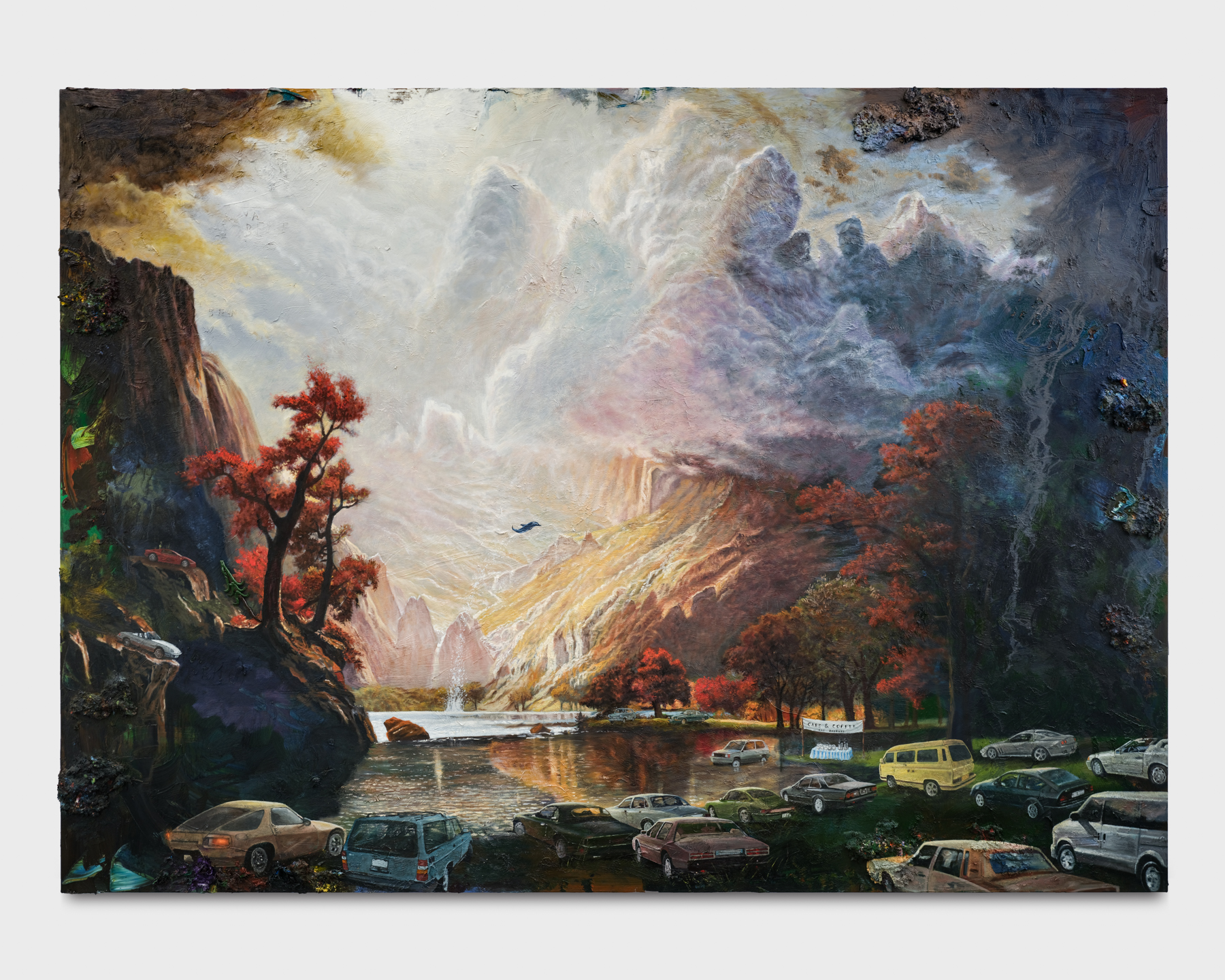 Friedrich Kunath: I Don't Know The Place, But I Know How To Get There | Alma Allen
👀
2727 S. La Cienega Blvd., Los Angeles, CA 90034
Jan 14, 5 PM - 7 PM — ends Feb 25, 2023
"Abendlied" by Hanns Dieter Hüsch

Butterfly is coming home
Little bear is coming home
Kangaroo is coming home
The lights aglow, the day is done.
Codfish is swimming home
Elephant is walking home
Ant is racing home
The lights aglow, the day is done.
Fox and goose are coming home
Cat and mouse are coming home
Man and woman are coming home
The lights aglow, the day is done.
All is asleep and all is awake,
All is in tears and all is laughter,
All is silence and all is chatter,
And sadly, we'll never know it all.
All is screaming and all is listening,
All is dreaming and then in life,
All will be replaced again one day.
Already the evening sits atop our home,
Butterfly is flying home
Wild horse is bolting home
Older child is coming home
The lights aglow, the day is done.

__

Blum & Poe is pleased to present Mexico-based artist Alma Allen's fourth solo exhibition with the gallery. This show coincides with Allen's solo museum presentation at Anahuacalli Museum in Mexico City.

Alma Allen is an American-born sculptor known for his orchestration of arresting gestural immediacy and distinctive material engagement, meticulously carved and cast to draw attention back to the work itself. This presentation marks the debut of Allen's wall-hanging bronze reliefs. Works ebb and flow in both their shape and color, with reflective surfaces in a high-polish shine or patinas of a painterly soft black. Like rushing water, these sculptures spill out from their station on the wall, reaching toward the viewer, then recoiling back. Calling to mind the peaks and valleys of landscape and body, they offer both a muscular materiality and fluid sense of the expanded experiential plane. Centered amongst the bronzes is a single stone sculpture carved into shiny pleats from a local marble, revealing hues of rose, milk, and umber. Whimsical in form, oblong like a pickle or an eggplant, the soft shape of the work belies its notable weight, a suggestive joke within an abstract charge.