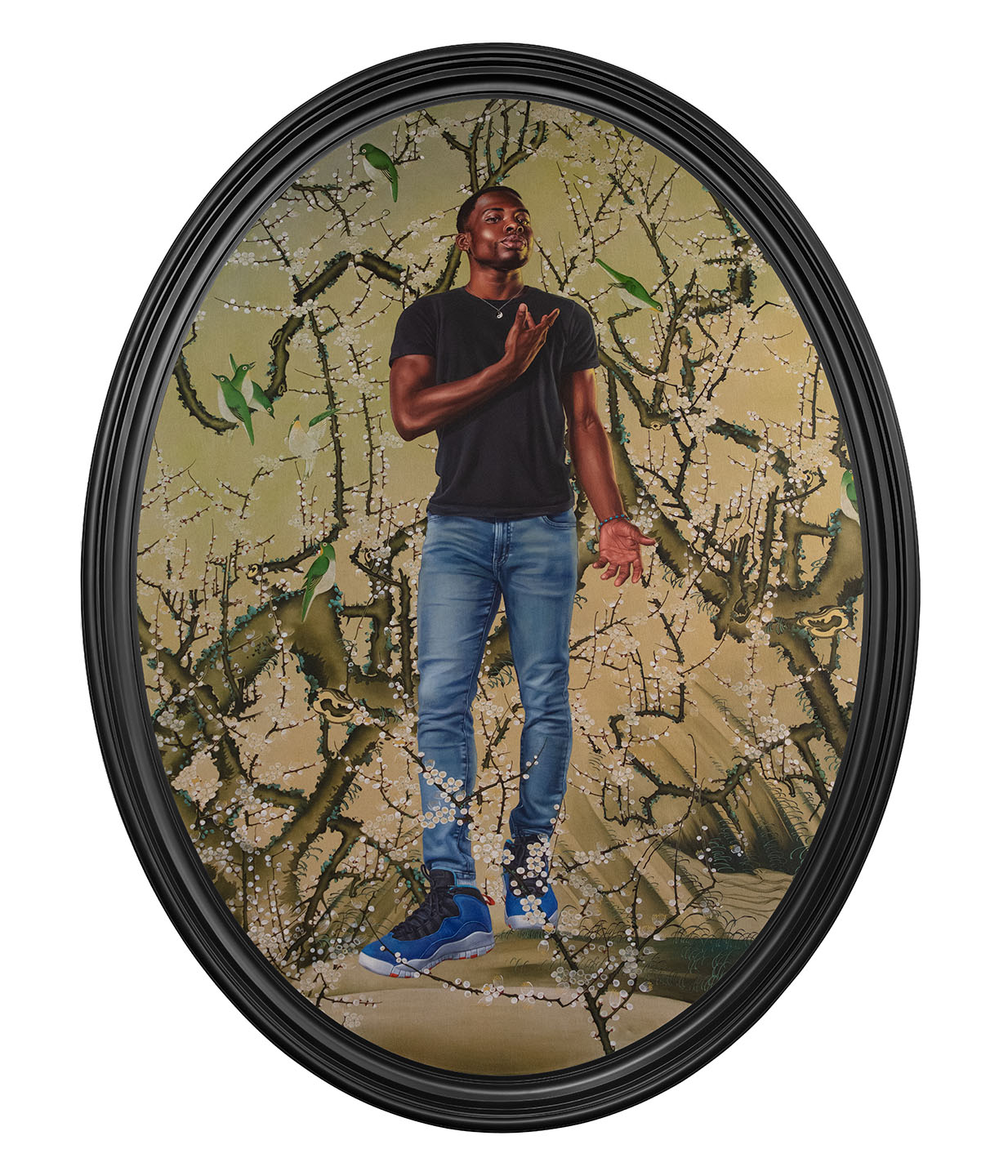 Kehinde Wiley: Colorful Realm
442 South La Brea Avenue Los Angeles, California 90036
Jan 21, 6 PM - 8 PM — ends Apr 08, 2023
Roberts Projects is delighted to announce Colorful Realm, an exhibition of new work from renowned contemporary artist Kehinde Wiley. Drawing inspiration from Japanese nature paintings of the Edo period (c.1600–1868), Wiley parallels traditional techniques and materials in nine monumental paintings. Exposed linen highlights the depicted natural scenes while also preserving the delicate balance of the untouched picture space. Per the artist, "So much of my work is about appearance and showing up and being visible, and this dance between exploring the vastness of space within the minimality of this technique I found to be an interesting juxtaposition."

Colorful Realm is the artist's sixth solo exhibition with Roberts Projects and is the inaugural show at the gallery's new Mid-Wilshire Los Angeles space: 442 South La Brea Avenue Los Angeles, California 90036.

In conjunction with the exhibition, an extensively illustrated catalogue will be published by Roberts Projects in 2023.