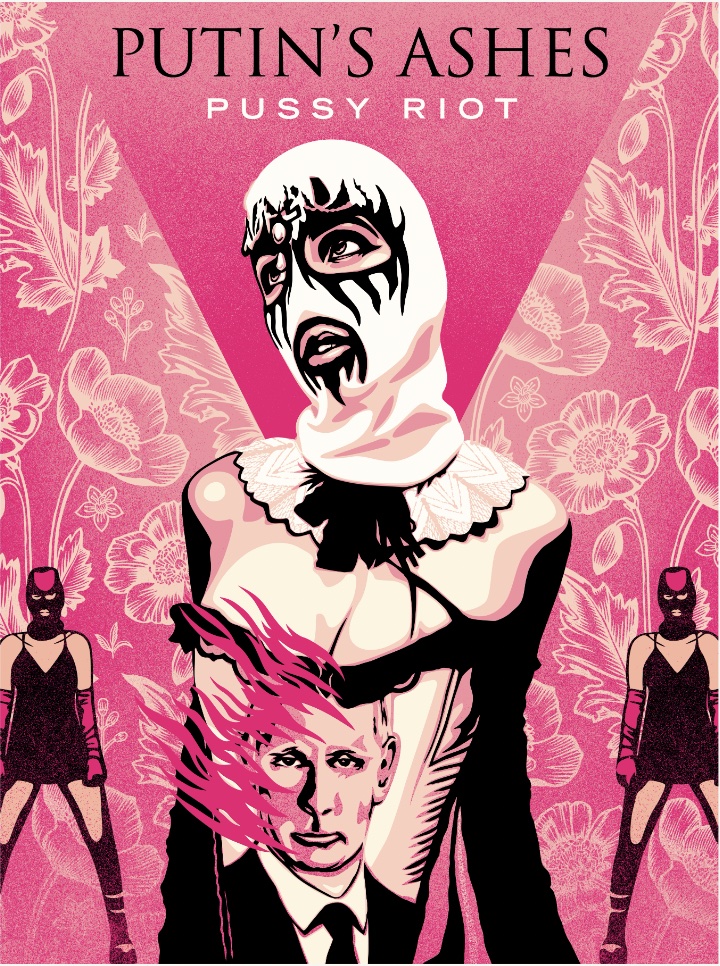 Pussy Riot: Putin's Ashes
925 N Orange Drive, Los Angeles, CA 90038
Jan 27, 6 PM - 8 PM — ends Feb 03, 2023
Pussy Riot brings it's radical performance art to Los Angeles, inviting everyone to join their protest against the authoritative leader of Russia. Their first solo exhibition in Los Angeles, Putin's Ashes, opens at Jeffrey Deitch's 7000 Santa Monica Boulevard location on January 27th from 6-8pm. A protest and live performance will be held at 7pm. On opening night, only people in balaclavas will be granted entry. Balaclavas will be provided at the gallery but guests are strongly encouraged to bring their own.

Created in response to Putin's war in Ukraine, Putin's Ashes was initiated in August 2022 when Pussy Riot burnt a 10 x 10 foot potrait of the Russian president, preformed rituals, and cast spells aimed to chase Putin away. Nadya Tolokonnikova, Pussy Riot's founding member, bottled the ashes and incorporated them into her objects that are being presented alongside the short film of the burning.

In 2012, Tolokonnikova was sentenced to two years imprisonment following an anti-Putin performance. Tolokonnikova went through a hunger strike protesting savage prison conditions and ended up being sent far away to a Siberian penal colony, where she managed to maintain her artistic activity and with her prison punk band made a tour around Siberian labor camps. Tolokonnikova published a book Read and riot: Pussy Riot's guide to activism in 2018. Tolokonnikova is co-founder of independent news service and media outlet Mediazona. She has spoken before the United States Congress, British Parliament, European Parliament and appeared as herself on season 3 of House of Cards.

Pussy Riot's Punk-prayer was named by The Guardian among the best art pieces of the 21st century ("feminist, explicitly anti-Putin, protesting the banning of gay pride and the Orthodox church's support of the president"). The movement has collaborated with Bansky on his Dismaland exhibition, was endorsed by Marina Abramovic and Ai Weiwei and has created an immersive experience at Saatchi Art Gallery in London.