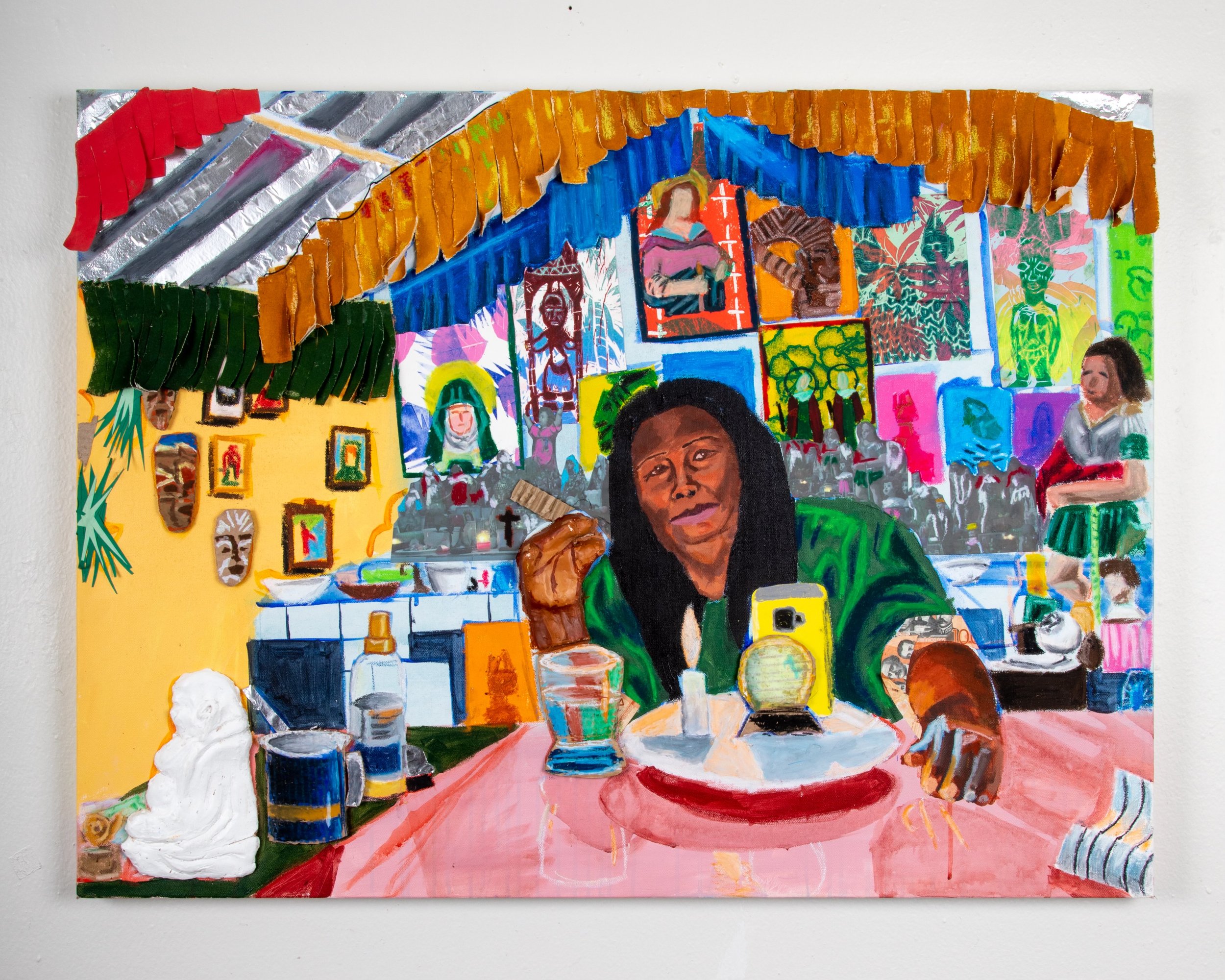 Bryan Fernández: No Te Imaginas, where I'm from
7920 Santa Monica Blvd., Los Angeles, CA 90046
Jan 22, 6 PM - 9 PM — ends Feb 15, 2023
NIA is pleased to present: No te imaginas, where Im from the debut solo exhibition of New York based-artist @bryanfernandez.studio opening Saturday, January 21st from 6-9 pm.

In a series of vibrant mixed media assemblage large-scale works, Bryan invites the viewer to the colorful realm of his ancestral land, the Dominican Republic, and his home and everyday life in Washington Heights, New York. He paints a universe familiar to many immigrants and first and second-generation children: one filled with cultural motifs and semiotics from their places of origin to their new residence, molding their current apparatus into a familiar one of warmth.

Introducing the Heights to Los Angeles is one of intention; it has always been New Image Art's mission to expand the dialog amidst our region and introduce a new culture to a city that thrives on the vast differing communities it holds. The Heights is a place that is filled with collective activity that reminds its residents of life on the island, making it a vibrant second home for Dominican immigrants and a cultural foundation for those who were born in New York. Creating this foundation for the NYC populace is a true testament to the world-building this country is capable of. Bringing his Afro-Caribbean culture to the west coast is critical to enhancing the conversation of what it means to be seen.