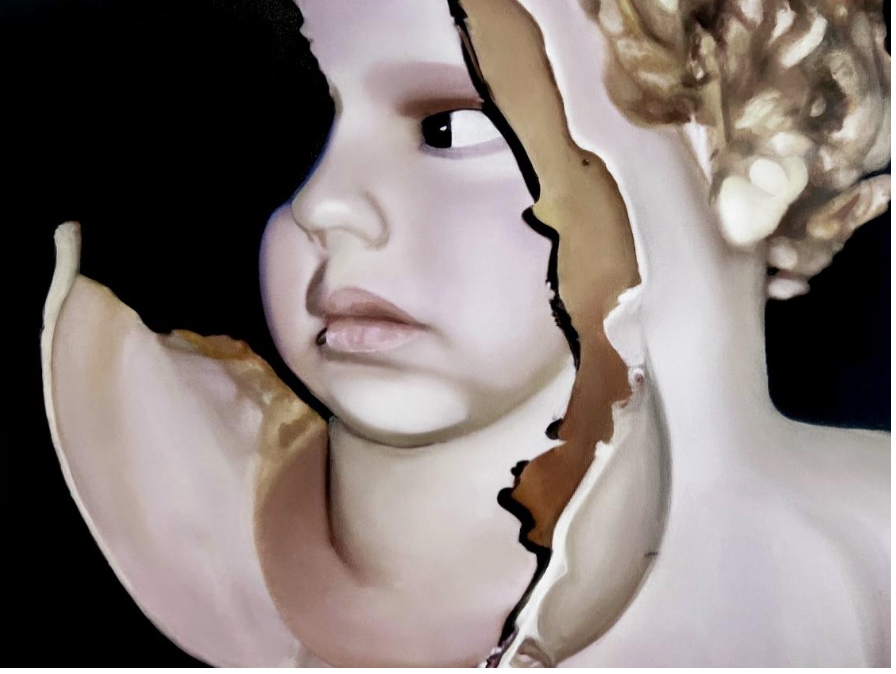 Tallulah Dirnfeld: They Always Appear
1923 Micheltorena St 90039
Jan 26, 7 PM - 9 PM — ends Jan 26, 2023
All welcome with RSVP:
RSVPTallulahverse@gmail.com
Artist Tallulah Dirnfeld presents her debut solo exhibition They Always Appear at the world famous Paramour Estate in Los Angeles, CA. This one night exhibition, hauntingly soundtracked with an ambient set by Gavin Bennett of Bad Suns, will be held in the estate's ballroom, inviting guests to explore the body of work tangentially with the historic property.
They Always Appear is a collection of oil paintings that explores the ways childhood memories, both nostalgic and traumatic, can distort with age. The macabre becomes comforting, and the enchanting turns frightening. The subjects of the paintings nestle up with nightmares and examine their own reflections. Figures are lonely, even when surrounded by madness. The Artist draws upon her own background working on horror films constructing scenes and cinematic compositions that walk the line uncannily between soothing and haunting. Horror seeps through the edges of her canvases and storytelling is as vital to every piece as image making in The Tallulahverse.
Tallulah's opulent compositions tell eerie fairy tales, where fantasy and reality exist on the same plane. The hyper-feminine becomes weaponized. Pinks and reds abound, dolls and toys are often the subjects, but the storybook motifs are warped and contorted. What begins as a colorful carnival of distress soon unravels, uncovering mischievous truths. The Artist finds relief within her work, asking the viewer if they want to hear a dark joke. In the end, she's having the last laugh. Tallulah's work is heavily influenced by her unconventional background, which is reflected in her choice of venue.
The Paramour Estate was first inhabited by silent film star Antonio Moreno and frequently served as the backdrop to the decadence and parties of the Golden Age of Hollywood, hosting the likes of Buster Keaton, Marion Davies, and Norma Shearer. Eventually, however, tragedy befell the estate when Moreno's wife was mortally wounded in a car accident on Mulholland Drive, succumbing to her injuries in the mansion. Gerard Way (of My Chemical Romance who recorded an album on the property) likens the Paramour to the Overlook Hotel from The Shining and goes on to say that the band felt like they were losing their minds staying there, fighting the visceral urge to take their own lives daily. A haunted house of this repute is the perfect setting for Tallulah's otherworldly vision.
Organized by Tallulah Dirnfeld, Alexander Zhang and Maritza Yoes.