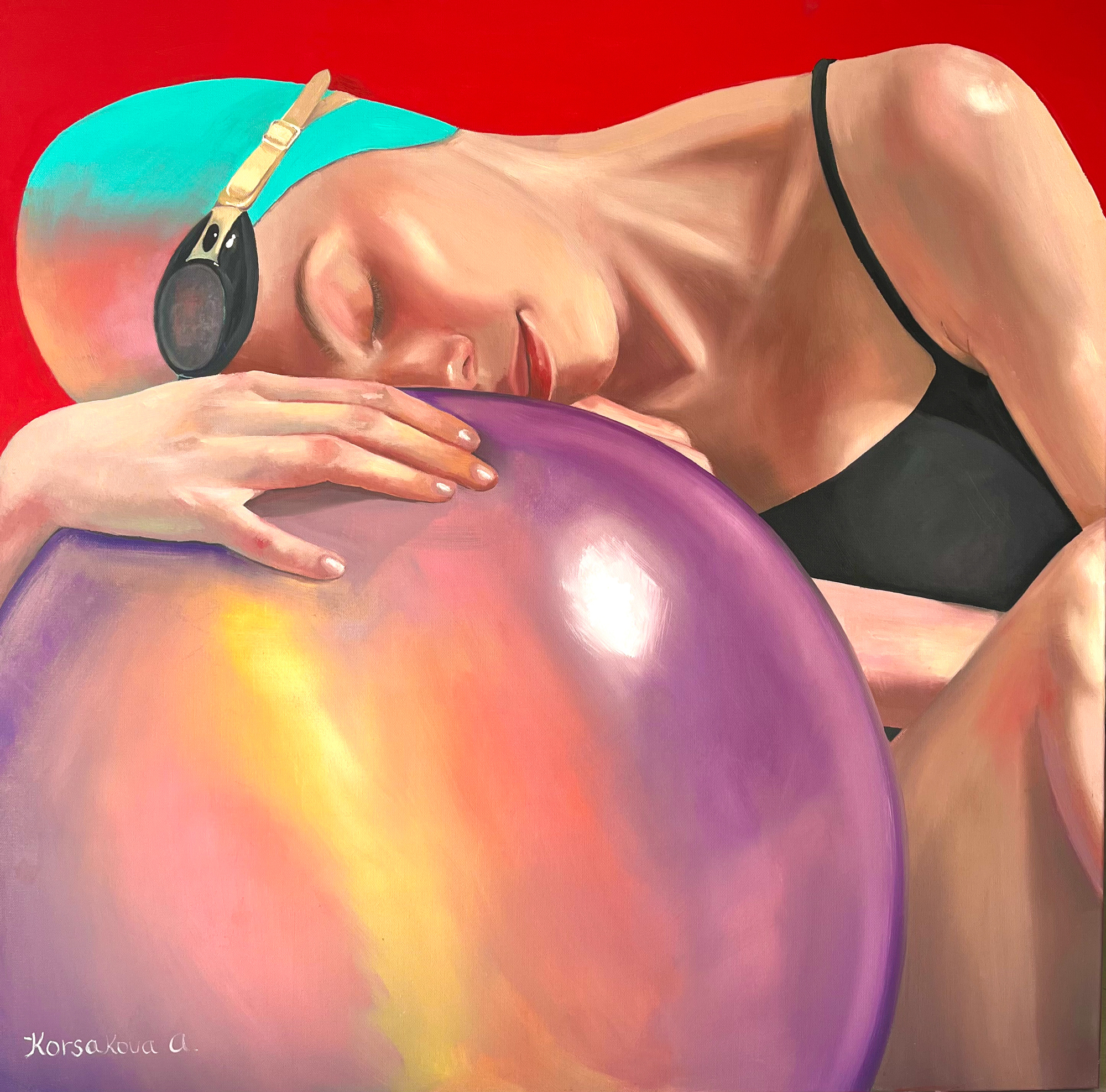 IN HER ELEMENT
812 N. La Cienega Blvd Los Angeles, CA 90069
Mar 04, 6 PM - 9 PM — ends Apr 08, 2023
Mash Gallery is thrilled to present "In Her Element" - an upcoming art exhibition celebrating Women's History Month. This exhibition pays tribute to the distinctive qualities and perspectives of women, focusing on the various characteristics that demonstrate the intricacies and variations of femininity.
Femininity is an ever-evolving concept that empowers women to be true to themselves, unencumbered by societal norms and expectations. The exhibition aims to emphasize the multi-faceted aspect of a woman. The mystery of a woman is complex, not only because she is a woman, but because she is a conscious being in search of her higher truth. "In Her Element" encourages self-awareness, personal growth, and embracing unapologetic passion without objectification.
A woman's potential and self-expression are vital for the health of a progressive, empathetic, and nurturing society, unshackled by the survival of the so-called "strongest." Art has been a safe haven for women to challenge societal stereotypes about them and redefine what it means to be a strong woman. "In Her Element" exhibition aims to inspire and empower women to embrace their passions, their unique identity, their vulnerability and resilience.
The participating artists have expressed and demonstrated their vision of what it means to be a woman in a very imaginative and colorful way.
Participating Artists:
Alexander Varvaridze
Alexander Varvaridze is a visual artist best known for his acrylic paintings. He uses a very distinctive approach in his work consisting of figurative shapes and colors. His portraits show him as an emotional painter rather than a realist, which gives him a lot of room for interpretation. Alexander's abstract work mobilizes the tensions and harmonies between matte surfaces, natural patterns, and textures built with layered surfaces of oil paint and additional mediums.
Anastasia Korsakova
Anastasia Korsakova bases her studio practice on her prior experience in sports. It is a fusion of rhythm, color, and the human body into a unique artistic image. Wanting to freeze time in her paintings, the artist removes every unnecessary bit and make reality coexist with surrealism. All aspects shown in her paintings comes from her life experience and hobbies. Originally from St. Petersburg, Russia, Korsakova now lives and creates in Los Angeles, CA. Her paintings can be found in private collections in the USA, Mexico, Australia, Russia, United Kingdom, Italy and Finland.
Cabell Molina
Cabell is a multimedia artist from California who currently lives and works in Brooklyn, NY. Her work is influenced by her prior career as an advertising art director–but now her goal now is to sell perspective rather than product. In her most recent series Cabell reclaims classic femininity as multi-faceted, giving voice and texture to lost imagery. Her art pushes for colorful expansion of a "woman's place" while it explores the complex dynamic of a woman's emotions, celebrating the bygone glamour of mid-century fashion and deconstructing its patriarchal underpinnings.
Erika Hess
Erika Hess was born in 1982 and obtained her master in fine art from Boston University. She is a painter, curator, writer, and host of the art podcast I Like Your Work. The artwork displayed in this exhibition is derived from a collection known as "Shape-Shifting Women," characterized by a mannerist style that allows the figures depicted in the paintings to transform themselves in ways that are beyond the capacity of ordinary humans. These female characters are meant to represent their innermost selves, and the purpose of this series is to illustrate how they must adapt to their environment in ways that are typically unattainable.
Georgina Clapham
British painter Georgina Clapham conspicuously engages with story telling and theatricality, drawing together Renaissance portraiture, Greek Mythology, folklore, mysticism, animals, nature, the artificial, high fashion, subculture, gender, identity and sexuality, in her meticulous life size figurative paintings. Through the traditional media of oil paint on linen and intaglio printmaking, she creates her own contemporary mythologies. Staging her paintings using people in her everyday life, she infuses these timeless narratives with the intimacy and tangibility of her friendships and personal relationships drawing out their psychology and sexuality; as such, the works become as much a depiction of her own imagined narrative as of the individuals' personality.
Haleh Mashian
For over 20+ years, Haleh Mashian's art has colorfully illustrated her unique, astute view of the world, both real and imagined. As a painter and creative expressionist, Mashian's abstract works reveal her appreciation of color theory, compositional form, and the study of positive and negative space. Working in mixed media and using a variety of techniques from collage to impasto, a repeated layering and application of paint, Mashian's dynamic pieces range from smaller artworks that can be arranged together to large-scale paintings.
Isabell Reyes-Beyell
Each artwork begins with Beyel's comprehensive, intuitively organized image archive of many folders with photographs, prints, sketches and ideas for materials. The possibility and prerequisite for constant change is what she finds most attractive in art. During the process, the expressive spirit that she wants to give each piece of artwork is central. Each work begins with meticulous, time-consuming hand-painted lines on Plexiglass. To make the unity play well together materials and the well-considered placement of them is crucial.
Jennie Vinter
Jennie Vinter is a Swedish sculptural artist currently based in Los Angeles. She is best known for her feminine life casting sculptures. Taking inspiration from ancient Greco-Roman statues, differentiating views on nudity through cultures, she chooses to celebrate the female body in order to convey her own view on the body and its elements.
Johannes Wessmark
Johannes Wessmark is a Swedish artist specializing in hyperrealist art. He was born in 1962 in Carlsbad and worked for 15 years as an advertising illustrator before becoming a full-time award-winning artist. His work is intended to evoke a feeling of relaxation, enjoyment, and pleasure in our busy and fast-paced world.
Kicki Edgren
Kicki Edgren is was born in 1972 in Gothenburg, Sweden. She had her first art exhibition at just fifteen years old and has since had about 25 solo exhibitions in Sweden, with her work now spanning across to Europe, Monaco, Spain, Italy, and The United States. She obtained her masters degree from HDK-Valand – Academy of Art and Design, University of Gothenburg although she credits most of her art education to life, curiousity, and creating your own interpretations and visualizations. Edgren gets most of her inspiration from human emotions, as well as abstract and street art. She chooses to use vibrant, bold colors and rough yet controlled lines to exaggerate expressions in her work.
Miguel Pichardo
Selling his first piece at age nine and showing in a gallery at age twelve, Miguel Pichardo never restricted himself in style and medium. From cartoons to realism, he delves into any medium he can get his hands on. Pichardo is a self-taught artist, only taking one figure painting course at the Art Center of Pasadena, CA. The artist says of his style, "Life is art. Get creative with it." His artwork is in the homes of thousands of private collectors and in prestigous collections like in the Pacha MOMA and in the biggest Chicano Art Collection in the world of Cheech Marin.
Nelly Zagury
Nelly Zagury is a fascinating artist who creates captivating works of art that are heavily influenced by her Moroccan heritage. Drawing inspiration from mythology and a passion for Kitsch, her artwork is like a portal into a world of exotic beauty. Of her artworks, the artist states, "I want to celebrate womanhood through these rituals, injecting sexual freedom and female power into these sacred spaces."
Be sure to check out the 'In Her Element' exhibit at Mash Gallery!
812 N La Cienega Blvd Los Angeles, CA 90069
General + Press Inquiries:
info@mashgallery.com
or +1 (323) 272-3235
To learn more about Mash Gallery, please visit:
www.mashgallery.com
@MashGallery
#WOMENLIFEFREEDOM