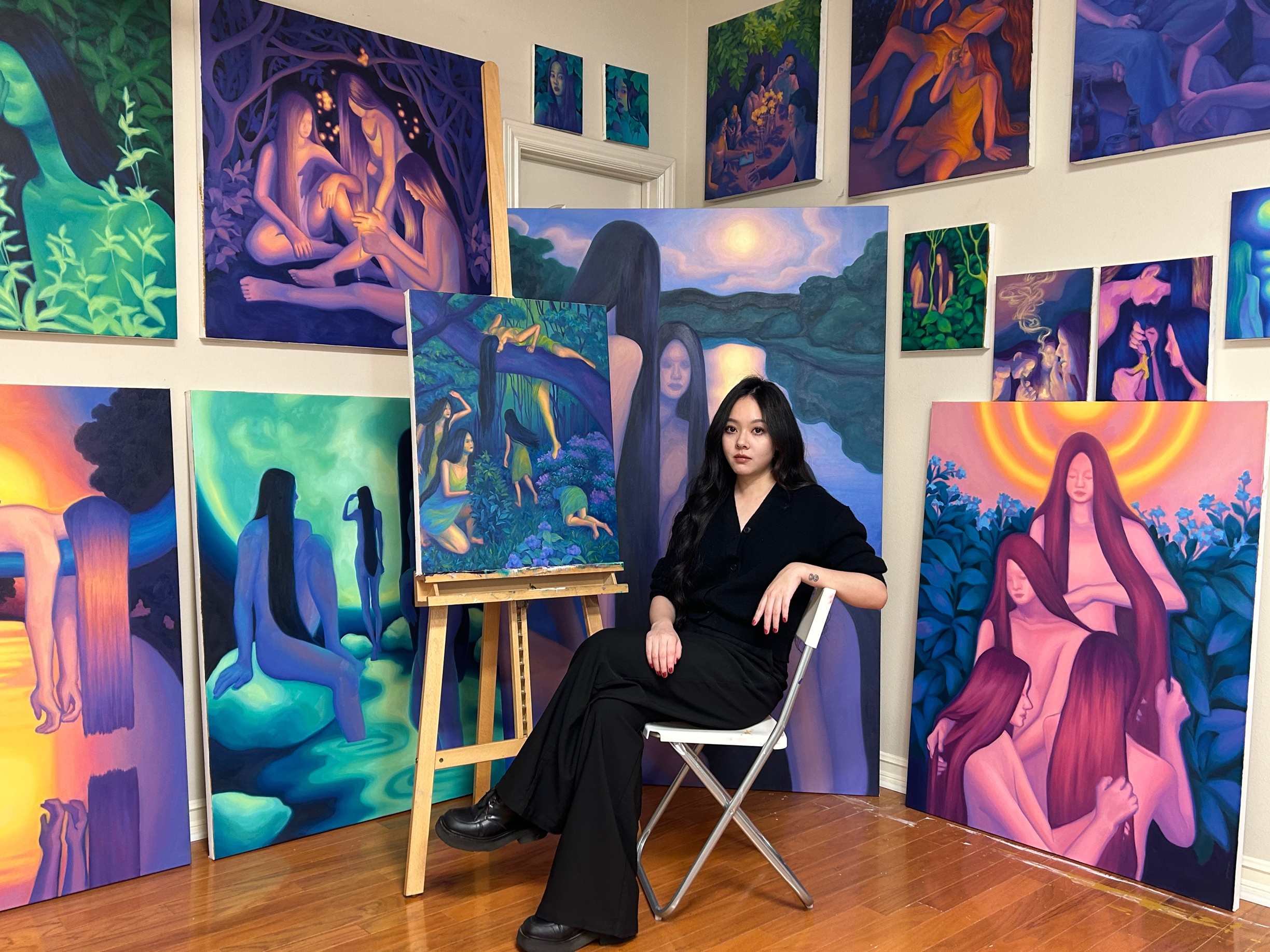 Jesse Liu: Spring Fever
1350 Abbot Kinney Blvd, Venice, CA 90291
Mar 04, 2 PM - 5 PM — ends Apr 02, 2023
Yiwei Gallery is pleased to announce the debut solo exhibition Spring Fever by artist Jesse Jinghan Liu who has just embarked on her career. This exhibition showcases a series of her captivating paintings, each with a unique narrative.  By delving into the nuances of memory and others' experiences, Liu strives to create pieces that evoke contemplation, empathy, and connection.
Through Liu's sophisticatedly rendered paintings, she captures the fragmented nature of memory and how our recollections are shaped by emotion, perception, and the passage of time. She searches for small, inadvertent moments and simple recollections, weaving them into her paintings. Liu has a deep fascination with the concept of memory, pondering whether what we remember from the past is what actually happened. Her understanding is that memory itself is a fruit of subjective consciousness, registering emotions at a specific moment rather than an objective fact. Her paintings are condensed and illusory, combining imagined worlds with



personal emotions, invoking stories and inviting viewers to connect with the raw, often vulnerable experiences depicted in each work.
 Liu's choice of oil on canvas is significant as it allows her to store and layer her unique artistic presentations. Each painting has a distinct palette that corresponds to the atmosphere she felt and reflected in her work. When painting, she rejoins precious moments in a present matter.
People feature prominently in Liu's works. Through their interactions and relationships with one another, she explores how memory is intertwined with her social and emotional lives. Her paintings capture individuals lost in one parallel reality, appearing on the canvas surface, longing, playing, hiding, or seeking. They are not merely props on random occasions, but rather, complex individuals whose stories and relationships add depth and texture to each work.
In Spring Fever, Liu creates scenes of exquisite emotional depth and resonance. Her aim is to connect with the viewer, inviting them to share in the captivating and sometimes vulnerable experiences depicted in each work.