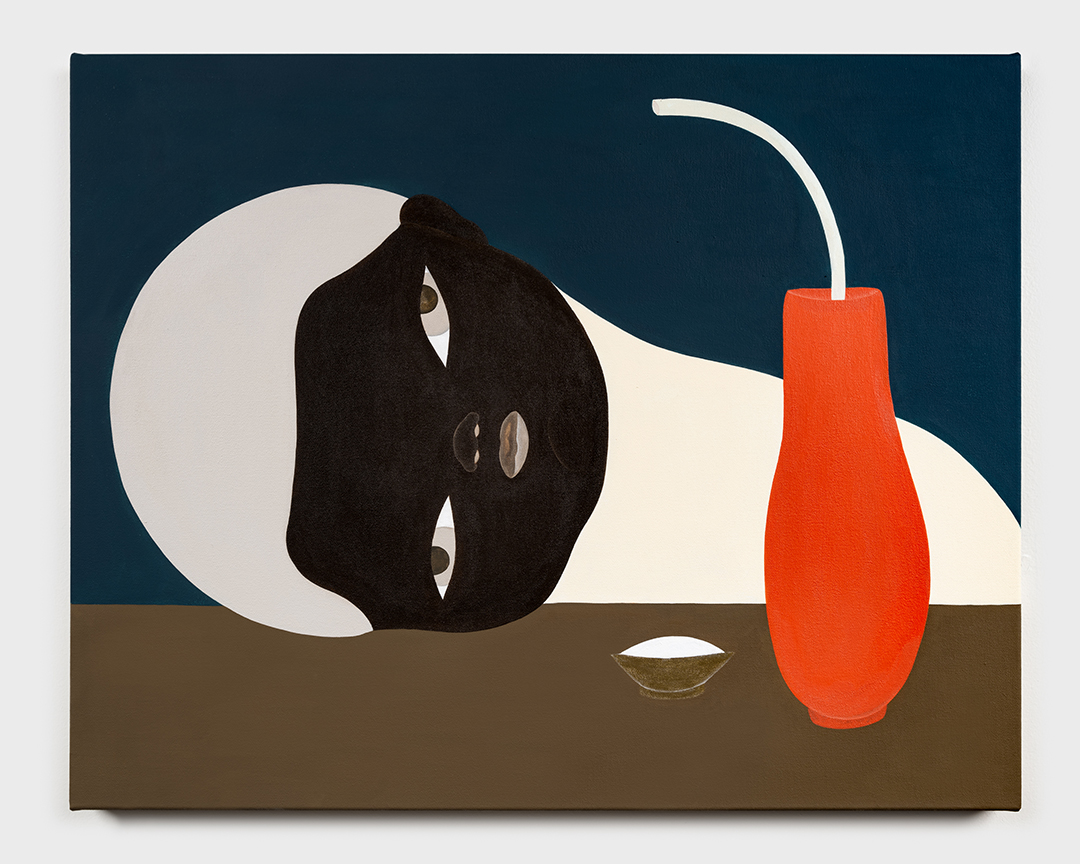 Asuka Anastacia Ogawa: pedra | Julian Hoeber: I Went to See Myself but I Saw You | Magdalena Skupinska: Fertile Plate
2727 S. La Cienega Blvd., Los Angeles, CA 90034
Mar 11, 5 PM - 7 PM — ends Apr 15, 2023
Blum & Poe is pleased to present pedra, Los Angeles and New York-based artist Asuka Anastacia Ogawa's fourth solo presentation with the gallery.

This exhibition finds Ogawa diving further into her ongoing investigations of the spirituality that pulses though the natural world, the artist's studies in ikebana, and the foremost religions in Japan. In the works presented here, Ogawa deploys her signature, childlike figures, depicting them in scenes of quiet meditation or rituals centered around natural talismans. Drawing on her knowledge of polytheist and animist practices in Japan and Brazil—where Ogawa spent her formative years—the artist paints a hyperbolized magical world filled with spiritual guides and plants with supernatural powers. This altered reality heightens and underscores the cultural overlaps in the artist's experience, calling attention to the hyper-globalized state of the world and Ogawa's encounters with reconciling multiple sociological influences.

_____

Blum & Poe is pleased to present I Went to See Myself but I Saw You, Los Angeles-based artist Julian Hoeber's eighth solo exhibition with the gallery.

Many of the works presented in I Went to See Myself but I Saw You deploy geometric motifs, a device that Hoeber has used throughout his career, as part of a new series structured around the concept of stereoscopic vision—the process of seeing three-dimensionality derived from two eyes operating independently of one another. The paintings and sculptures presented here emulate this phenomenon, creating image pairs that are both unexpected and nuanced. These image pairs, placed side-by-side on a single panel or sculpture, expose the visual gymnastics required to see with two inputs: an experience that is both functional and imperfect. By hyper-focusing on and reframing the act of seeing, one begins to understand their perception of the world as fallible and constructed.

_____

Through her formal and conceptual vocabulary, Magdalena Skupinska's work draws from Modernist traditions of biomorphic abstraction, Arte Povera, and Minimalism, as a way to facilitate a reconnection with the essential multi-sensory experiences that stimulate the basis of our being. Deeply rooted in her surroundings, Skupinska's work draws from a process of research and experimentation into the flawed, but present, symbiotic relationship between human and non-human forces in our shared world.