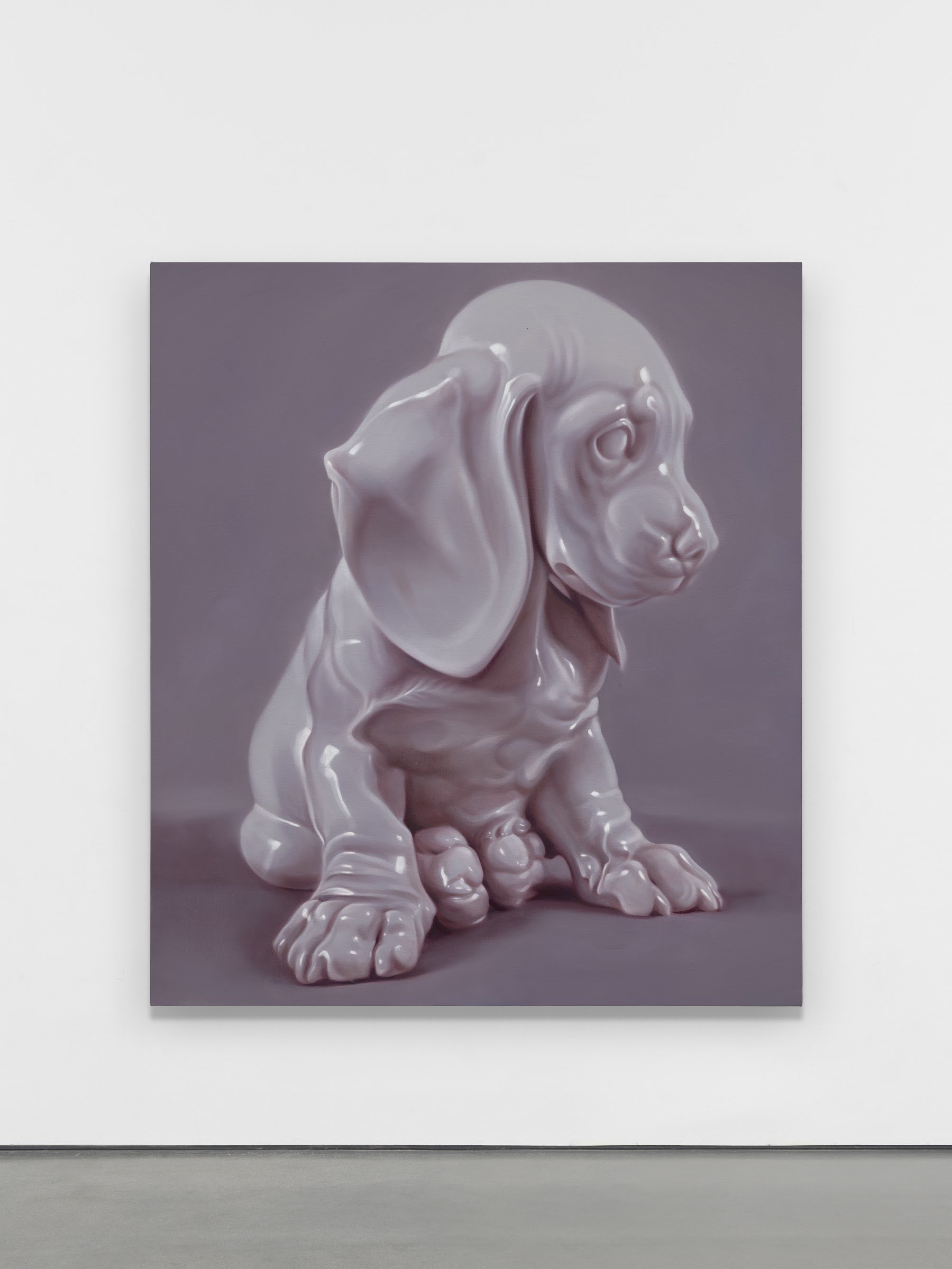 Robert Russell: Porzellan Manufaktur Allach
6150 Wilshire Blvd, Los Angeles, CA 90048
Mar 09, 5 PM - 8 PM — ends Apr 22, 2023
Anat Ebgi is pleased to announce Porzellan Manufaktur Allach, a solo exhibition of new paintings by Robert Russell on view at 6150 Wilshire Blvd, March 9 – April 22, 2023. This is the artist's fourth solo exhibition with the gallery. An opening reception will take place Thursday, March 9 from 5 – 8pm.
Robert Russell is a conceptual painter whose work returns to ideas of memory, iconography, and mortality in a personal painting language that is attentive to beauty, the history of art, and the role of photography. His newest series depicts Allach porcelain figurines produced by forced labor in Nazi concentration camps and factories. This exhibition follows recent presentations of his porcelain 'Teacup' paintings and broadly continues explorations of Memento Mori and Vanitas, but "touches on something more personal."
The Allach Porcelain Manufacturing company was established in 1935 just outside of Munich. The factory was funded by Henrich Himmler of the German Reich in order to produce the finest porcelain objects celebrating purity, Aryanism, the occult, and Germanic culture to give as gifts to the SS Soldiers. As the war progressed, the factory lost its labor source and moved production to the Dachau concentration camp where Jewish prisoners, amongst other slaves, were forced to continue their production. Until they were liberated in 1945, these prisoners, living in unimaginable circumstances created figurines of such things as puppies, sheep, rabbits, and perfect aryan children.
Russell places these subjects against vacant horizonless backdrops, the result is compositions that are hauntingly still and breathless. The figurines are also marked by a distinct soft focus indicative of the tenderness and emotional depth with which he approaches these loaded objects. On the surface the beautiful imagery provides viewers with the opportunity for quiet reflection, while the reality of their origin turns thoughts to the nature of evil.
Russell based these works on auction lot photos of the few remaining and exceedingly rare figurines. Originally destined to adorn Nazi tables and shelves, this reclamation unveils a sinister story. In his own words he explains, "I wanted to take these objects back for myself, to reclaim them as a Jewish artist, to paint them vastly larger than life, exposing them as the monstrous creations they really were." At this monumental scale, once tiny creatures tower over the viewer, deer and puppies transform into monolithic memorials of genocide.
Robert Russell (b. 1971, Kansas City, MO) completed his MFA at The California Institute of the Arts (CalArts), Valencia, CA and his Bachelor of Fine Arts from the Rhode Island School of Design (RISD), Providence, RI. Russell has had solo exhibitions at galleries including Miles McEnery Gallery, New York, NY; Anat Ebgi, Los Angeles, CA;The Cabin, Los Angeles, CA; Burrard Arts Foundation, Vancouver, B.C., Canada; LA>