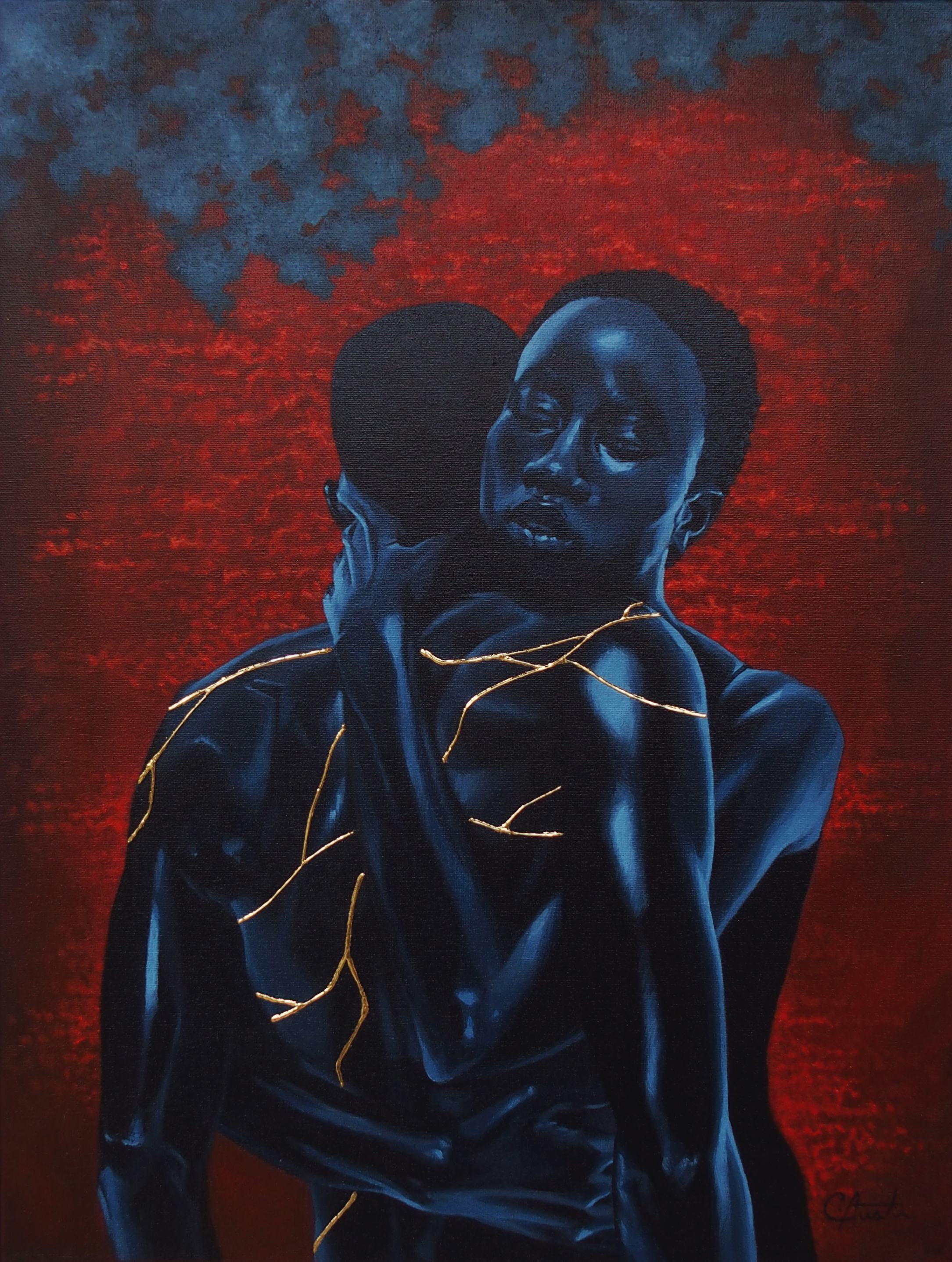 Kintsugi: Healing Through Our Broken Pieces
3718 West Slauson Avenue
Mar 12, 4 PM - 8 PM — ends Apr 16, 2023
We are honored to present the upcoming debut solo show of painter Christen Austin
(@c.austinart)
, winner of the 2021 SoLA-powered juried open call 'FRESH.' Austin's solo exhibition, 'Kintsugi: Healing Through Our Broken Pieces,' is a breathtaking collection of works that draw inspiration from the Japanese art form of Kintsugi.
Drawing on the Japanese art form of Kintsugi, which entails repairing broken pottery with a lacquer mixed with precious metals like gold, silver, or platinum, Austin explains, "Kintsugi symbolized healing, the repair of something broken to not only make it whole but also more beautiful despite the now visible golden scars." Her goal for this series is to enable the audience to identify with this art form and relate it to the steps we take every day to heal ourselves and the people we love.
Through her paintings, Austin presents Kintsugi not only as a visualization of healing through figurative narration but also as a literal representation of the art form with the entirety of the paintings becoming the pottery themselves. Her unique approach and artistic vision create a truly unforgettable and captivating experience for viewers.
We invite you to join us for the opening reception Sunday, March 12, 2023 from 4-8 pm at The Heart Dept (@theheartdept), located in the DTLA Arts District, to witness this exceptional exhibition. Let us come together in fellowship and celebrate the remarkable talent of Christen Austin and the powerful symbolism of Kintsugi in healing ourselves and our world.