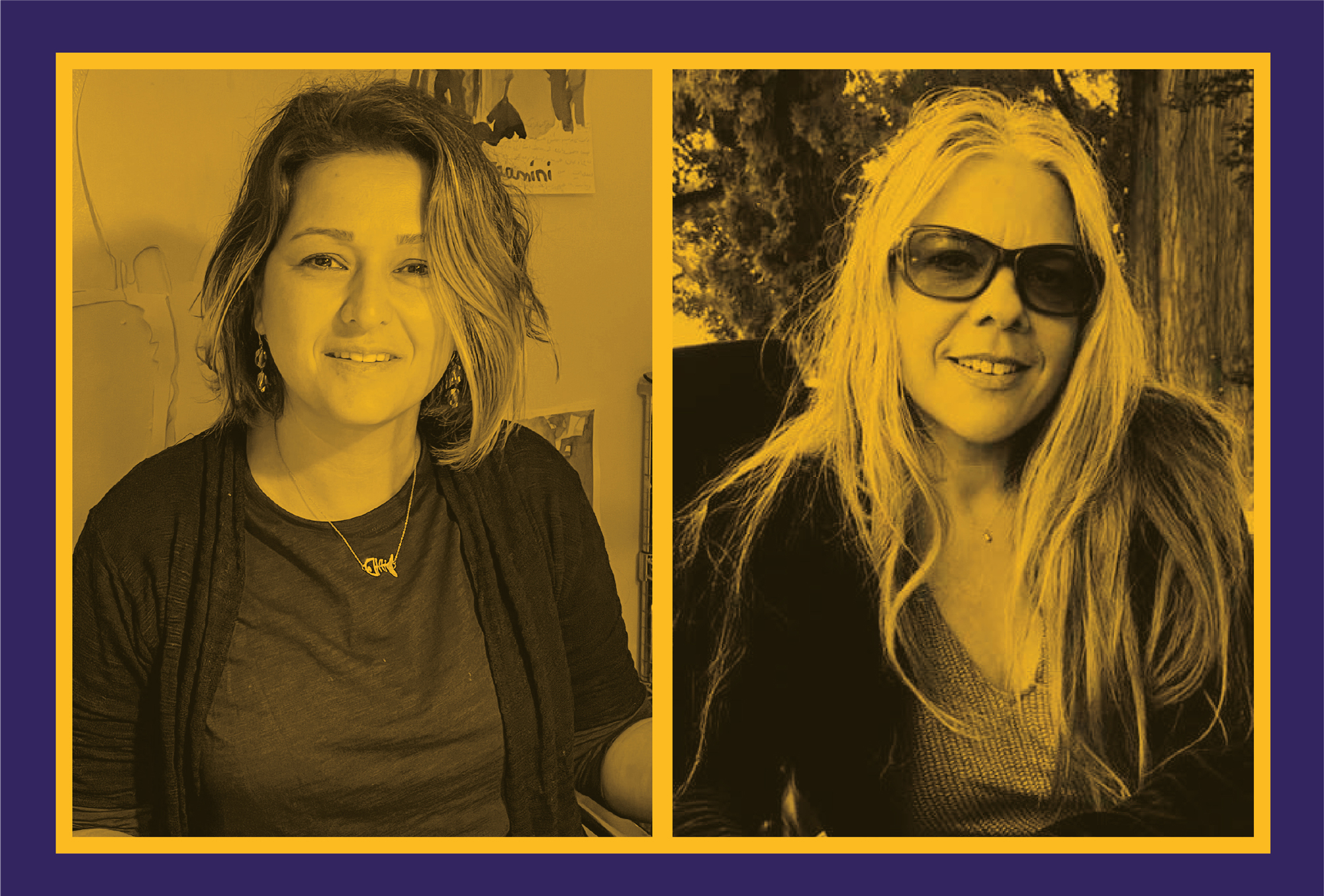 Art Talk: Delbar Shahbaz + Shana Nys Dambrot
434 N. La Cienega Blvd. West Hollywood, CA. 90048
Mar 18, 2 PM - 5 PM — ends Mar 18, 2023
Delbar Shahbaz: Land Is Feeling, Color Is Remedy

"Color disappeared, particularly from my sculpture work when I moved to the US. Instead, I utilized only texture, and rough textures at that. These rough textures exemplified the coarse feelings of separation from my homeland. With the explosion of the women's revolution, so too was there an explosion of color back into my work. It is a kind of chromatic bleeding, a flow of pain but also a gift of color I need to give to my people. I believe it is courageous to use this much color.

This body of work is ultimately about light and movement. By making use of light and movement, by painting and attending to the play of light on land and water, I am honoring and moving through its opposite: shadow and pain. In the wake of the shadows of revolution, and in order to see myself in this fog of darkness, I created this series of works depicting the process of moving away from a darkness. I depict water in motion as a form of connection. Bodies of water are always moving, and that movement—the churning of the ocean—to me, is the opposite of stasis or staying still. In that motion I find growth, a way to keep myself moving, a way to process and regenerate from suffering.

The dark layers come first in my process; I make the light out of and on top of the darkness to speak toward a brighter horizon in the future. Here I'm casting light to my people; the light of hope, happiness, and a bright future for the land, a land that has been pilfered by dictators. The light is a premonition: Before something happens, you feel its emergence.

The core elements in these paintings are women and animals—animals which are hybrids or mythical creatures. These animals have a dreamlike quality to evoke imagination and a shared dream. They are, like the water, embodying movement. The image of the bird serves as a symbol of freedom in many cultures, but I focus in particular on the wing. The wing serves as a symbol of power—physical and spiritual—that is necessary to provide a view or perspective of real life; this perspective is necessary for change, and it is necessary to move through suffering. The female figures in this series are literal symbols of heroism; it is, after all, a women's revolution in my country. I am a part of this revolution because I grew up in this dictatorship. While I'm not in the land, I am connected to that land through water. Water is connection, land is feeling, and colors are a remedy.

I strengthen the connection to the revolution through movement, light, and color."