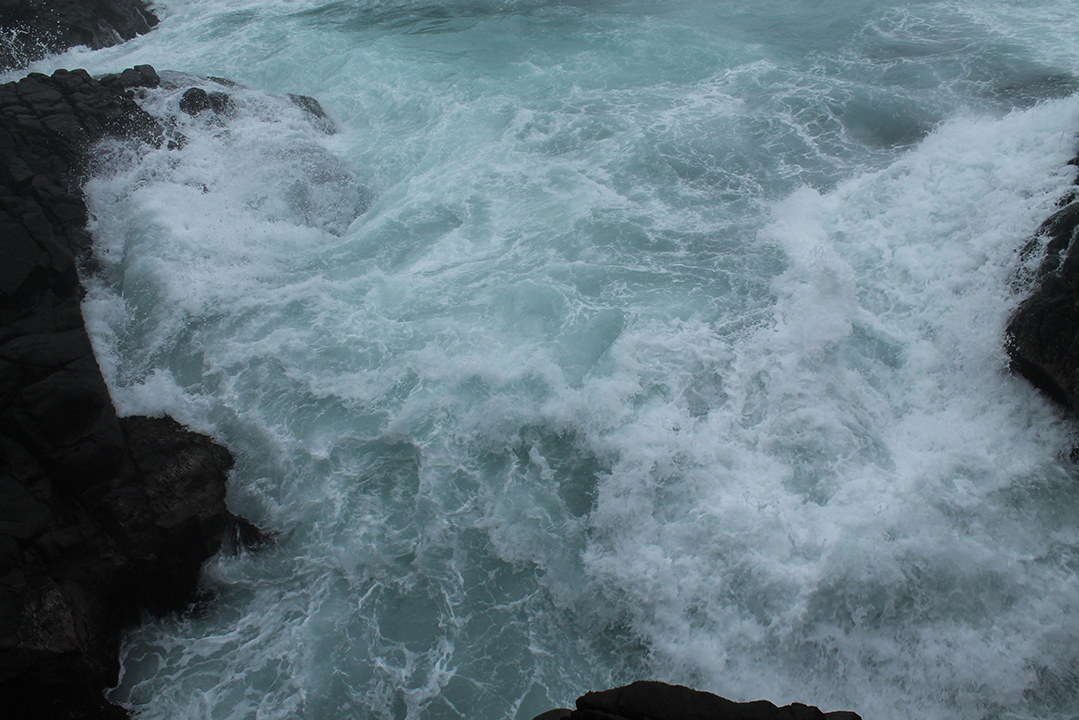 Maternal Waters: Embracing Memory, Material and Politics
338 S. Ave 16, Studio A4, Los Angeles, CA 90031
May 06, 6 PM - 9 PM — ends Jun 04, 2023
IDOLWILD presents "Maternal Waters: Embracing Memory, Material and Politics", a two artist exhibit featuring Katie Murken and Beth Davila Waldman. The artist reception is Saturday, May 6th from 6-9PM. There will be a closing reception and reception Saturday, June 3rd 12-2PM with Daniel Gerwin, curator, artist and writer for various publications including ArtForum, Frieze and Hyperallergic. The talk will begin at 12:30pm. Gallery hours are Thursday – Saturday 1-4PM.

Curatorial Statement, Curator Beth Davila Waldman "Maternal Waters: Embracing Memory, Material and Politics" brings together two unique vistas to maternal journeys of past and present that have redefined landscape on personal and political levels for these two artists. Stemming from material and image based practices, Katie Murken and Beth Davila Waldman present a series of new work using water as a vehicle of expression.

Katie Murken uses material and process to transform injustices to women into a source of power. For Maternal Waters Murken presents work from her ongoing Tabula series; multi- layered collage works that redefine femininity and the maternal by weaving together images drawn from agriculture and consumerism. After moving to California from Pennsylvania in 2018, Murken was entranced with the spectacle of industrial agriculture and the fiery debates over water use. These themes became the foundation for her deeply introspective comparison of domesticity to the violation of the landscape through overconsumption and the depletion of natural resources. Murken produced several of the works for this exhibition during her 2021 residency at In Cahoots Printmaking Residency in Petaluma CA.

Curator and artist Beth Davila Waldman creates glass walls between the conscious & unconscious with her distilled responses to her photographic images using material and paint. Launching a new series for this exhibition, Waldman presents select works from a 2023 series that looks back four generations to her maternal great grandmother and the idea of migration using imagery taken along the Peruvian Mollendo coast of the Pacific Ocean considering unknown memories and the politic nature of relocating for survival.

Katie Murken, Bio Katie Murken (b. 1980, Pittsburgh, Pennsylvania) is a Bay Area artist working in sculpture, collage and installation. Murken holds an MFA in Book Arts and Printmaking from The University of the Arts in Philadelphia and BFA with Honors from The Pennsylvania State University, State College, PA. Her work has been exhibited at an.ä.log gallery, San Francisco, CA; Woolf Gallery, London, UK; The Carnegie Museum of Art, Pittsburgh, PA; Grounds for Sculpture, Hamilton, NJ; The Soap Factory, Minneapolis, MN; and The Contemporary Arts Center of Las Vegas, Las Vegas, NV. Her work is included in the collections of The Pennsylvania Convention Center, The William Paterson University, and the J. Edgar Louise S. Monroe Library at Loyola University.

Beth Davila Waldman, Bio Born in Princeton, New Jersey in 1975, Beth Davila Waldman pursued her career in the arts initially at Wellesley College where she earned a BA with a double degree in art history and studio art, graduating with honors in studio arts with a focus on sculpture. She continued her commitment to exploring site and material as her conceptual focus at SFAI from 2003 to 2005 with a BFA in sculpture where she was awarded the 2004 Harold E. Weiner Memorial Sculpture Award. Since, Waldman has been awarded residencies by 18th Street Art Center, Kala Art Institute, Playa Institute, and Edition/Basel. She has exhibited her work nationally and internationally in Mexico City, Hong Kong and Basel, Switzerland. Waldman currently maintains studios in Los Angeles, CA and the Hudson Valley, NY.