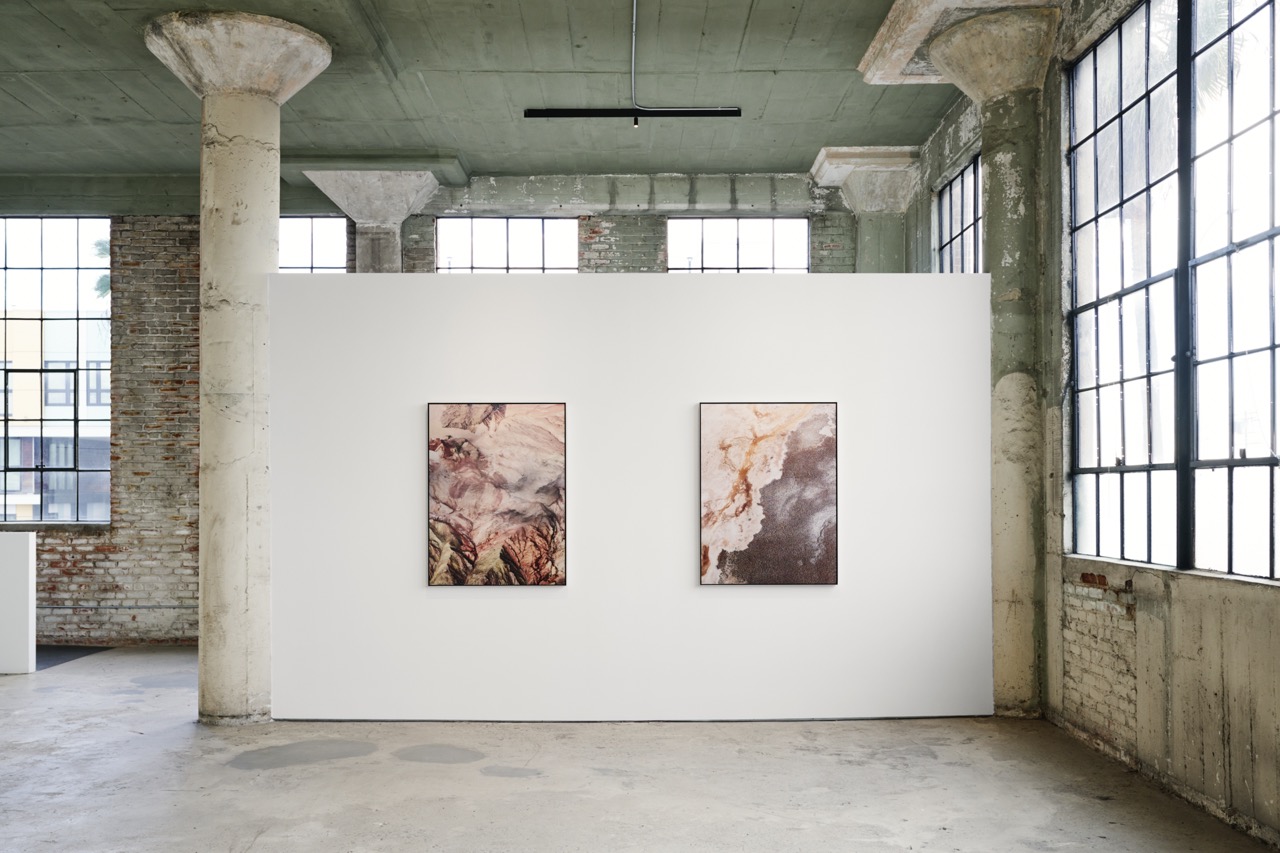 Brooke Holm: Valle Mortis
725 E Washington Blvd Los Angeles, CA 90021 United States
Apr 22, 6 PM - 8 PM — ends Jun 03, 2023
Sage Culture is pleased to present Brooke Holm's latest body of work, Valle Mortis, an audio-visual exploration into the temporal crisis that is the past, present, and future as humanity looks to Mars as a speculative counterpart to life on Earth.

Valle Mortis is a sensory depiction of the topographical similarities between Death Valley and Martian terrain predominantly through lenticular prints of the artist's aerial photographs of Death Valley, paralleled with Mars imagery from the HiRise (High-Resolution Imaging Science Experiment) by NASA/JPL/University of Arizona.

Holm's techniques allow the viewer to witness the Earth transition to its likeness on Mars. At the same time, her video and audio compositions provide an immersive dimension, speaking to the cyclical nature of humankind's obsession with a future that is ever-bound to the past. The result is a celestial body of work suspended in time, neither quite here nor there, at once familiar and unknowable. The work requires a physicality and bodily engagement from the viewer to receive the full effect - images transform only when the viewer orbits around them, while soundscapes and video are not only seen and heard but felt through an oscillating vibration, synthesized from Martian audio data from the NASA Perseverance rover.