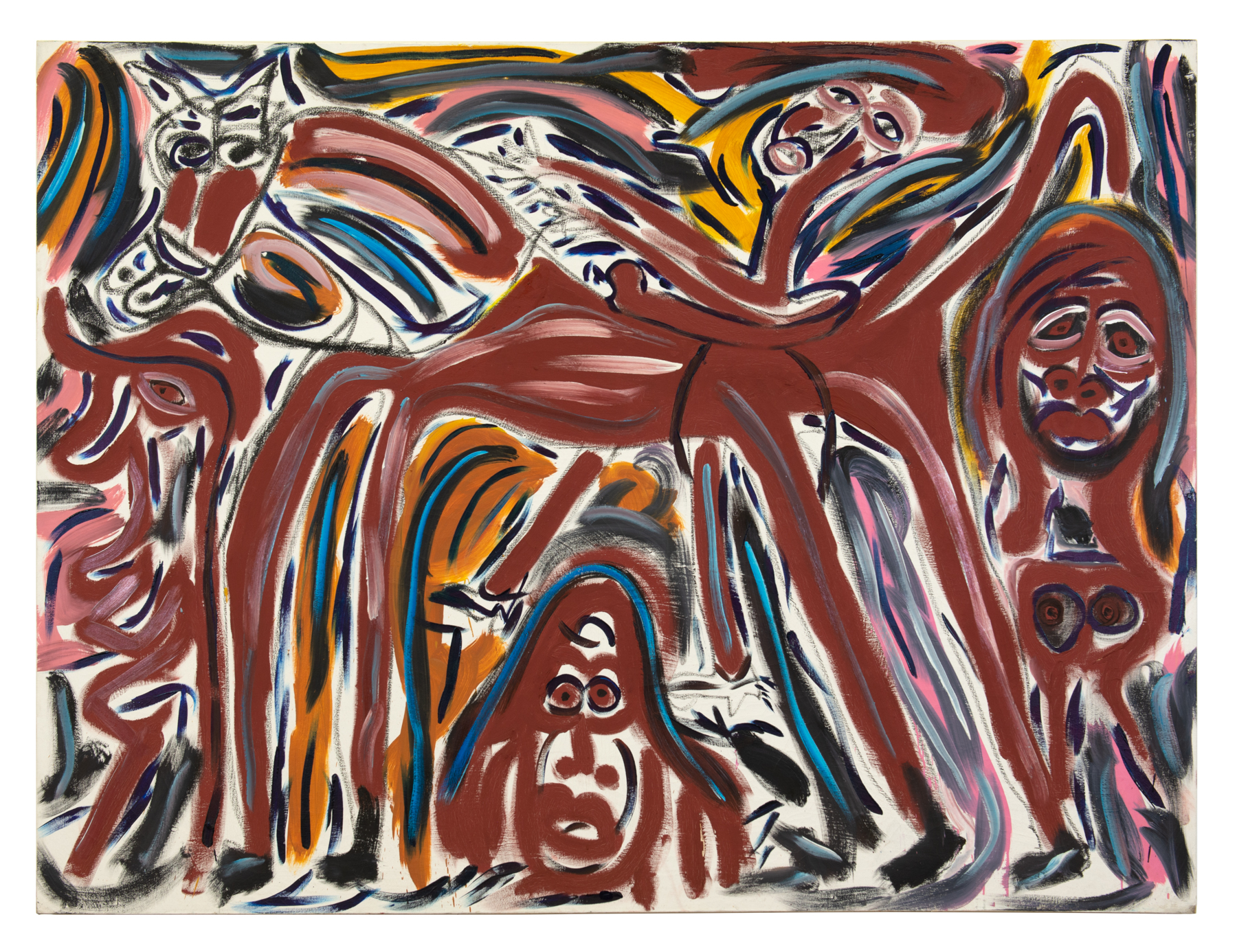 Thornton Dial: Handwriting on the Wall | By Any Means Necessary: Curated by Lonnie Holley
2727 S. La Cienega Blvd., Los Angeles, CA 90034
Apr 29, 5 PM - 7 PM — ends Jun 10, 2023
Blum & Poe, in partnership with the Estate of Thornton Dial, is pleased to present the gallery's first solo exhibition showcasing the work of late artist Thornton Dial—his first major presentation in Los Angeles.

Renowned for his innovations, Dial developed an unprecedented style by fusing gestural virtuosity with a spiritual commitment to found materials—a panoply of cast-off goods and items considered valueless or broken. Drawing on traditions not taught in formal institutions—the yard shows of the American South, patchwork quilting, and the gospel church—he created a visual and narrative language that reframes important moments in world history and encapsulates the Black experience in the American South during the artist's lifetime. The resulting works balance personal, cultural, and universal meanings to give voice and imagery to systemic inequities both past and present. This retrospective exhibition takes viewers on a journey backwards in time through twenty-eight years of Dial's career painting venerated retellings of Black American history—from slavery to Jim Crow and through the election of the first Black president.

______

Blum & Poe is pleased to announce By Any Means Necessary, an exhibition curated by Atlanta-based artist Lonnie Holley and featuring work by Holley, Louisiana Bendolph, Hawkins Bolden, Joe Light, Ronald Lockett, Joe Minter, Rita Mae Pettway, and Mary T. Smith. This presentation accompanies Handwriting on the Wall, the first major exhibition in Los Angeles focusing on the work of Holley's close friend and colleague, Thornton Dial, and honors their shared histories and passions. This show is presented in conjunction with Lonnie Holley: If You Really Knew at MOCA North Miami, Holley's first major exhibition in the South and featuring work from this same cohort of artists he champions including Thornton Dial, Mary T. Smith, and Hawkins Bolden.