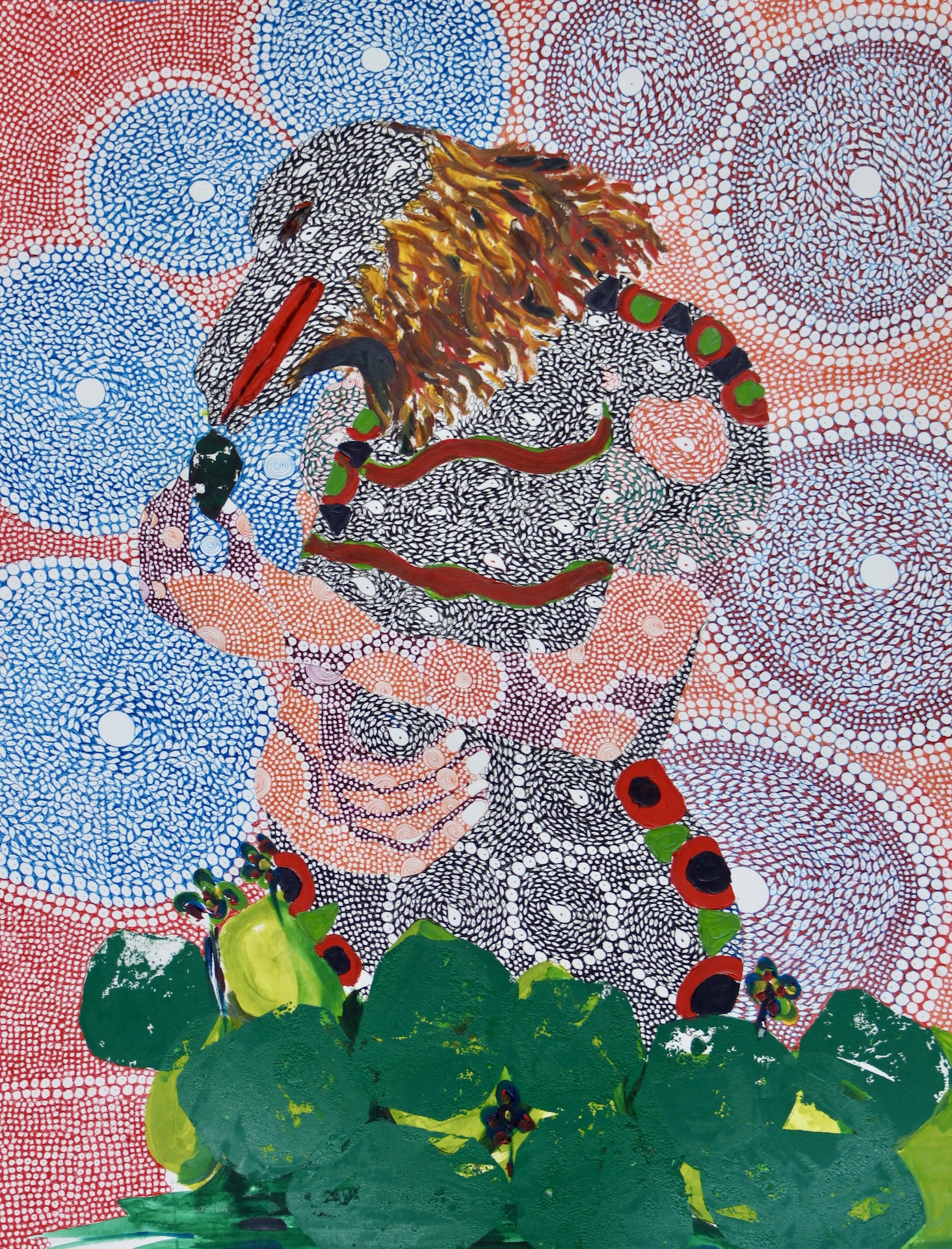 Facing South: Mythical Mindscapes / Tendai Mupita, Quamani Bangani and Kay Gasei
8215 Melrose Avenue, Los Angeles, CA 90046
May 06, 5 PM - 7 PM — ends Jun 03, 2023
Facing South: Mythical Mindscapes, which is the first in a series of group exhibitions, is an exploration of ideas of hybridity, spirituality and the metaphysical as well as a critique on entrenched forms of Western ideology.

Tendai Mupita is a multi-disciplinary Zimbabwean artist who creates allegorical sculptures and paintings. His works explore meditative practices contrasted against the busy collective psyche of contemporary Zimbabwean society.

South African artist Qhamani Bangani explores the metaphysical and spiritual realms in his dreamscape paintings. Through his experience of lucid dreaming he explores the relationship between humans, animals and spirits.

Kay Gasei is a British-Zambian artist who explores myths and narratives through symbolism, recurring motifs and nondescript characters. He creates monochromatic prints with brief accents of color that highlight historical happenings.