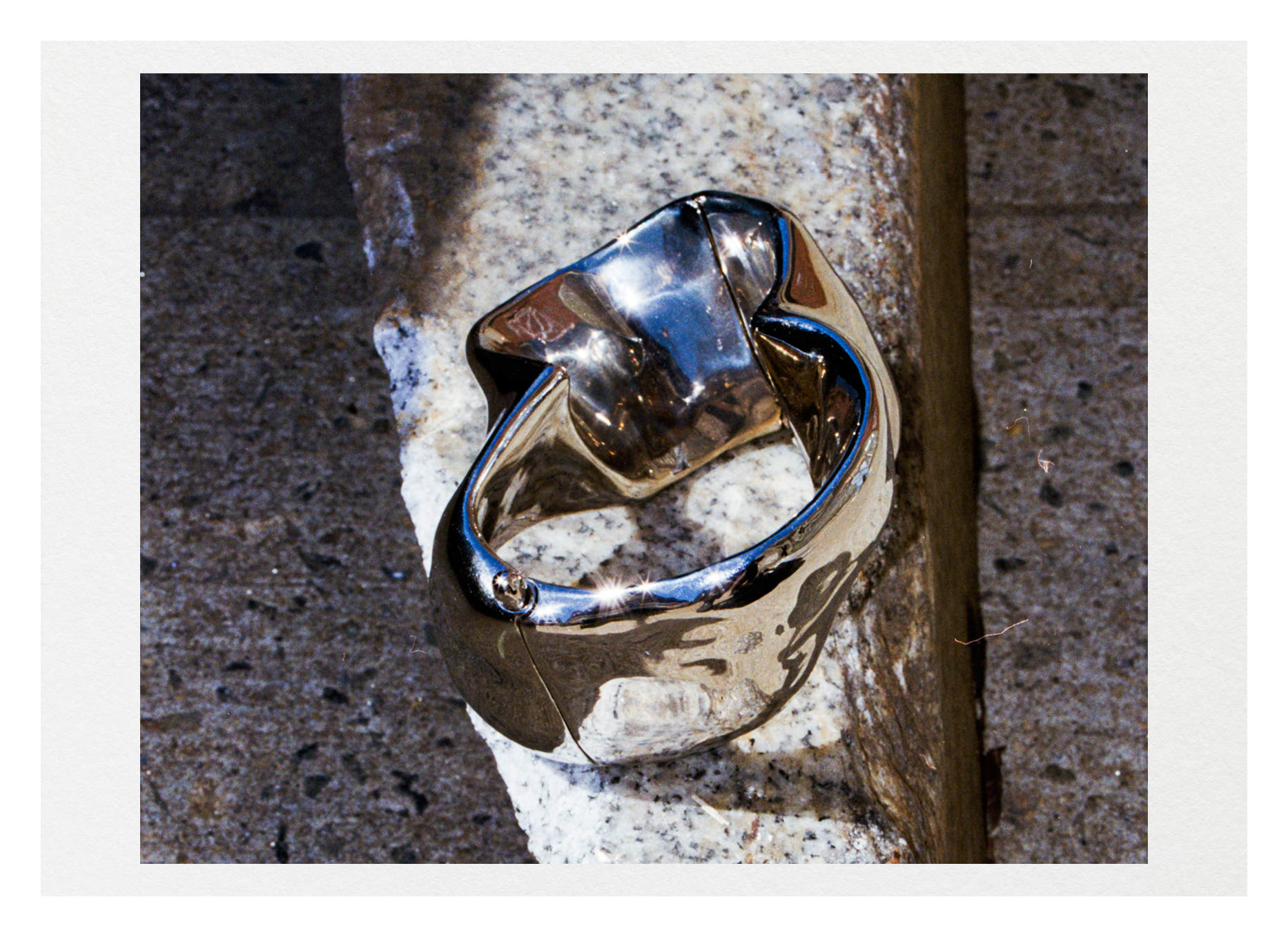 Bond By SIZED
451 N La Cienega Blvd, Los Angeles, CA 90048
Apr 29, 11 AM - 7 PM — ends Jun 10, 2023
Dries Van Noten is honored to announce his invitation to BOND, an exhibition by SIZED at The Little House, 451 N. La Cienega Blvd in Los Angeles from April 29 through June 10, 2023.
BOND celebrates the dialogue between objects and space. Inspired by the Japanese art of Ikebana, this exhibition explores the tradition of arrangement and the art of placement.
SIZED SELECTS is a monthly curation of art and design objects by SIZED, featuring emerging and established artists, designers, and dealers from around the world. Each physical exhibition is accompanied by an online launch.
For BOND, SIZED Founder and Creative Director, Alexander May, curated a selection from a range of collaborators to create unique arrangements. In this exhibition, each site-specific BOND represents a harmony between the natural and the artificial, showcasing the contrasting pairings of wood and stone, silver and flower, sculpture and vessel.
The exhibition's neutral environment, with its lack of color and form, enhances the beauty of each object and accentuates its placement in space. This approach underscores May's interest in the connectivity that emerges from arranging flowers with complementary design objects.
With BOND, SIZED SELECTS invites you to explore the harmony in placement.
COLLABORATORS INCLUDE:
Sophia Moreno-Bunge
Aso Rando
Dana Arbib
Leena Similu
Julia Thompson
Rich Aybar
Ombia Studio
Claudia Girbau
James Cherry
Nick Poe
Disciplina Studio
Shoshi Watanabe
Diego VillaRreal Vagujhelyi
Bruises Gallery
Ian Collings
Among others.
About SIZED
Founded by Alexander May in 2021, SIZED is a multidisciplinary creative agency specializing in artist-led initiatives and cultural experiences. SIZED SELECTS is a monthly curation that spans SIZED physical and digital platforms. Each month, SIZED SELECTS presents a selection of collectible design objects and artworks in various locations as well as online. The selection will represent works from emerging and established artists, designers, and dealers from around the world. To date, SIZED has worked with over 1,000 individual collaborators from institutions to artists, designers, dealers, and brands.
About Alexander May
Alexander May is a multidisciplinary creative director and curator with a focus on art and design. He offers a fresh perspective and a unique point of view to brands executing activations, campaigns, and curatorial projects. May has spent over 18 years bridging art and design across physical and digital spaces. His early career as a fine artist quickly evolved to include independent creative consulting for forward-thinking brands, with the eventual development of Fondazione Converso, a Milanese non-profit arts foundation and the establishment of a Los Angeles creative studio, agency, and shop, named SIZED. His creative process is built on collaboration. SIZED has partnered with an expansive network of brands, artists, designers and galleries to transform locations into sites of connectivity through curation, direction, design, and activation.
About Dries Van Noten
Los Angeles Dries Van Noten celebrated the opening of its first American home in Los Angeles, located on La Cienega Boulevard on October 9, 2020. The purpose of this flagship store extends beyond the habitual retail experience. With an open layout of 8500 square feet, the shop in Los Angeles comprises two houses separated by a vast parking lot, The Big and Little Houses. The Big House houses Dries Van Noten current collections and a curated selection of garments from his archives for purchase. Each house will exhibit works by artists, designers and craftspeople whose work has impressed Dries Van Noten. The Little House will feature the work of others exclusively.
Press Inquiries PR Consulting Harrison Kallner,
hkallner@prconsulting.net