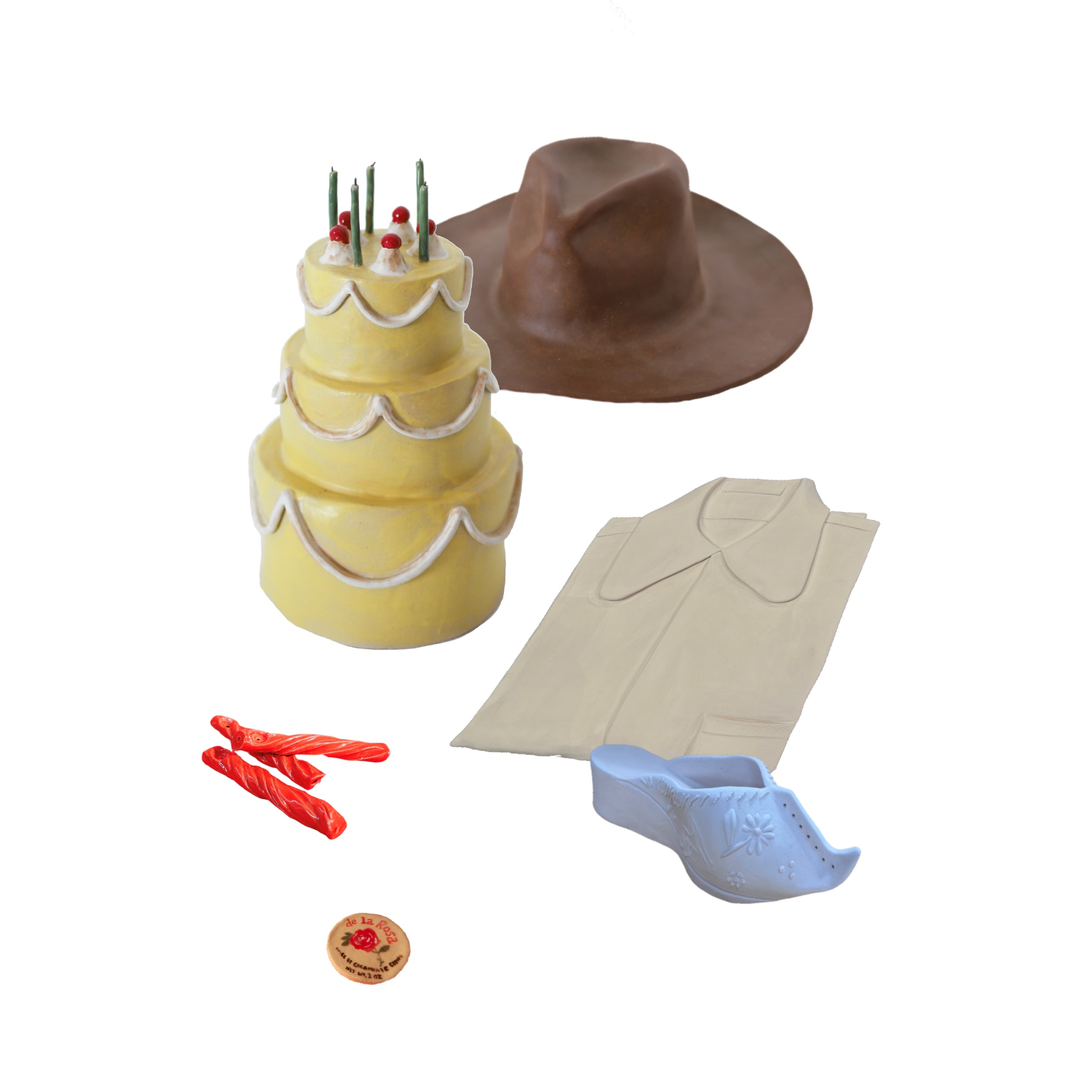 Christine Mai Nguyen and Madelynn De La Rosa: Cake Walk
865 n virgil ave, Los Angeles, CA 90029
May 20, 12 PM - 6 PM — ends Jun 11, 2023
Tetrapod Gallery, in partnership with VirgilNormal, is pleased to present Cake Walk, a duo exhibition showcasing the work of Christine Mai Nguyen and Madelynn De La Rosa.

Cake Walk is an exhibition celebrating and immortalizing special memories and feelings embedded in ceramics.

Christine is revisiting and celebrating her Vietnamese-American roots by taking objects such as a Vietnamese Guốc Mộc and a western cowboy hat and forever commemorating them into stone; ceramic.

Madelynn is revitalizing her child-like innocence and memories through her whimsical food and dessert sculptures. Although inedible, the ceramic pieces act as a visual reminder to never loose the lightheartedness and playful way of viewing and enjoying the world and the objects within it.